Five Questions With Magnum P.I. Star Perdita Weeks
Get to know the actor who plays Juliet Higgins on CBS's new high-octane Magnum P.I. reboot.
Reporting by Marc Berman
If you haven't tuned in to CBS's new modern take of classic drama series
Magnum P.I.
, we recommend you make that your Monday night mission.
Watch!
met up with cast member
Perdita Weeks
at TCA press tour this summer, and chatted about her new role, Hawaii, and being bit by the acting bug.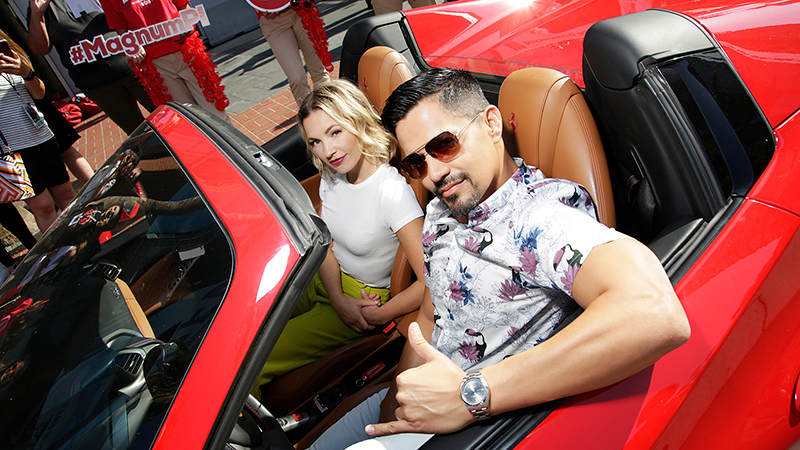 Perdita Weeks and co-star
Jay Hernandez
promoting
Magnum P.I.
at Comic-Con.
Watch! is all about television's hottest shows. Tell us about your new role. Besides Magnum P.I., what TV shows are you into?​
My character was originally played by a man, John Hillerman. And the writers are trying to give it a more modern slant with a female perspective. It is an interesting progression.
I am currently binge watching
The Handmaid's Tale
and
The Good Fight
. There is just so much good TV at the moment. And I really need to catch up with
The Walking Dead
.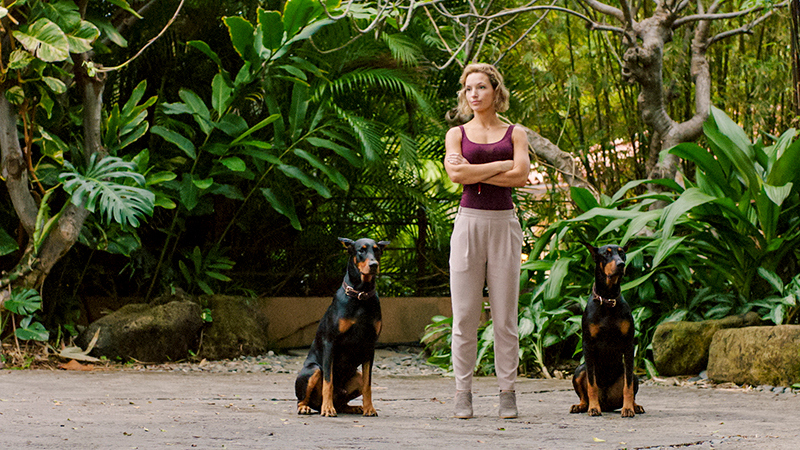 Perdita Weeks plays beautiful and commanding disavowed MI:6 agent Juliet Higgins, who keeps Thomas Magnum in line, with the help of her two Dobermans.
STREAM: Full Episodes Of Magnum P.I. On CBS All Access
Who's your biggest inspiration?
Leonardo DiCaprio. He is just a real person and an extraordinary actor, and I admire him so much in so many ways.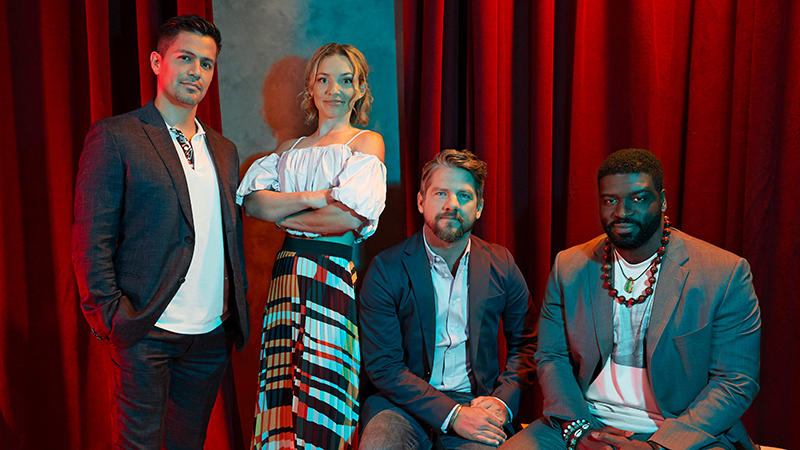 Perdita Weeks and
Magnum P.I.
castmates Jay Hernandez,
Zachary Knighton
, and
Stephen Hill
at the CBS Upfront event.
When not filming Magnum P.I., what do you like to do?
Hiking–there are just so many wonderful places to hike in Hawaii. Swimming in the sea. And I am learning to surf.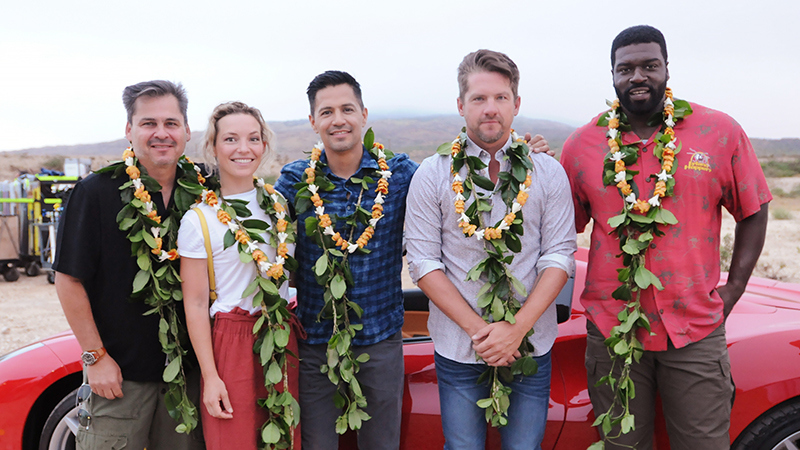 Magnum P.I.
cast members
kicked off production in Honolulu with a traditional Hawaiian blessing in honor of its host Hawaiian culture.
Why did you decide to become an actor?
It was never really a decision. I did it from when I was age 6. This is just the best job in the world. You get to travel, you meet interesting people, and it can be so much fun.
Where do you see yourself in 10 years?
Oh, that's easy... still on
Magnum, P.I.
Maybe Higgins will have a couple of children by then.
Perdita Weeks as Juliet Higgins on
Magnum P.I.
Like her character, Weeks finds solace on the mat and practices yoga regularly.
Photo Credits: Randee St. Nicholas; Francis Specker/CBS; David Needleman; Norman Shapiro/CBS; Karen Neal/CBS.
Watch all-new episodes of
Magnum P.I.
on Mondays at 9/8c on CBS and
CBS All Access
.