By Marc Berman

Halloween just got creepier.

Debuting on CBS All Access on Halloween, thriller series Tell Me A Story from Kevin Williamson (Scream franchise, Dawson's Creek, The Vampire Diaries, The Following) takes three classic fairy tales: The Three Little Pigs, Little Red Riding Hood, and Hansel and Gretel in Season 1—and reimagines them as a dark and twisted psychological thriller.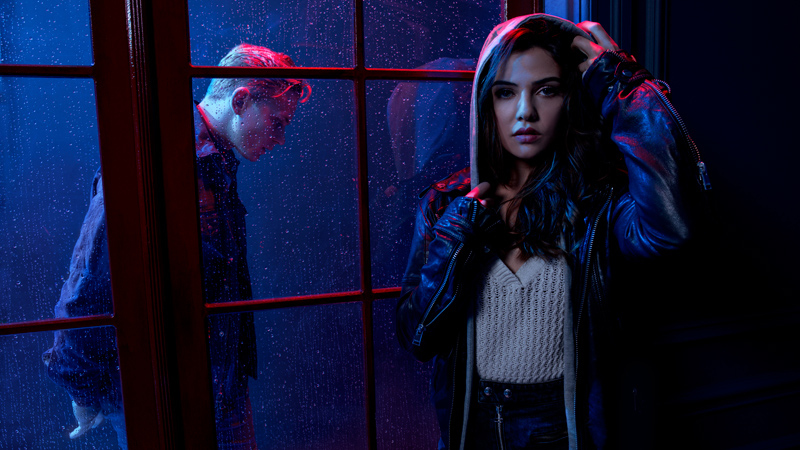 Set in New York City, the first season of Tell Me A Story interweaves three classic fairy tales into an epic and subversive modern tale of love, loss, greed, revenge, and murder.

STREAM: The Premiere Episode Of Tell Me A Story

The official trailer for Tell Me A Story was unveiled at a panel at New York Comic-Con, featuring a conversation with executive producer Kevin Williamson and cast members James Wolk (Jordan), Billy Magnussen (Nick), Dania Ramirez (Hannah), Danielle Campbell (Kayla), and Paul Wesley (Eddie). Also featured on the series is former Sex and the City star Kim Cattrall in the role of a grandmother named Colleen.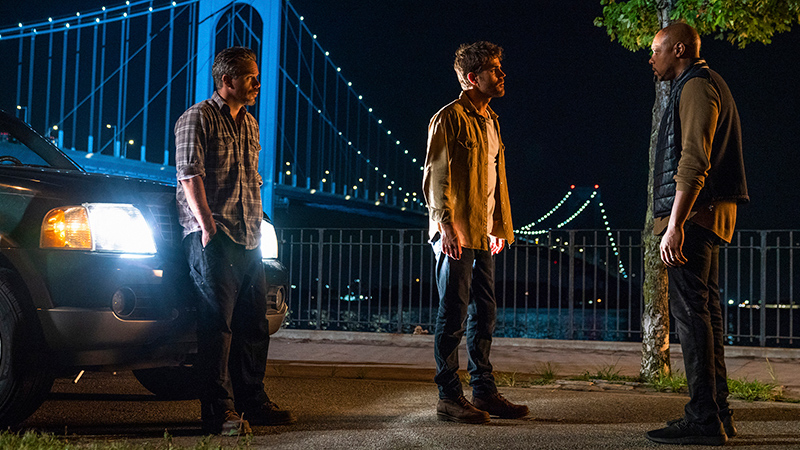 Michael Raymond-James as Mitch, Paul Wesley as Eddie, and Dorian Missick as Sam of the CBS All Access series Tell Me A Story.

"I saw the opportunity to do something, which I think is relative to today, at a time when we wake up every morning and not know what to expect next," noted Kevin Williamson.

"These fairy tales are really based on all this darkness, so the challenge was to see what they could ultimately be like at their worst at a time when there is so much uncertainty."

"All these characters are really like modern day people walking in the woods of New York City," he added. "The city itself is like one of the characters, and there is really nothing else like this on television at the moment."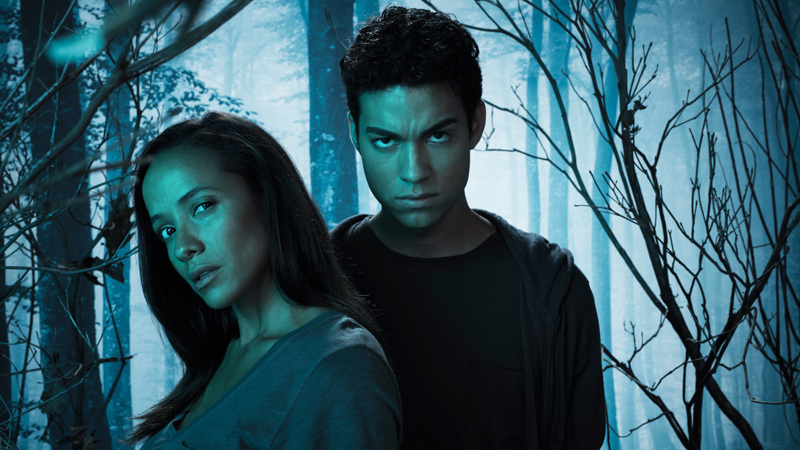 Dania Ramirez as Hannah and Davi Santos as Gabe of CBS All Access series Tell Me A Story.

In the preview clip, Paul Wesley, who worked with Williamson on The Vampire Diaries, is featured as Eddie, a traumatized individual battling drugs and alcohol awakened by a character named Mitch (played by Michael Raymond-James), who delivers a pig mask with a warning not to mess up their top-secret plan.

"This role is so not Stefen Salvatore," noted Paul Wesley in reference to his former vampire role on The CW show. "I really get to do things as an actor I have never done before. And on CBS All Access it just feels like a dark and edgy cable series."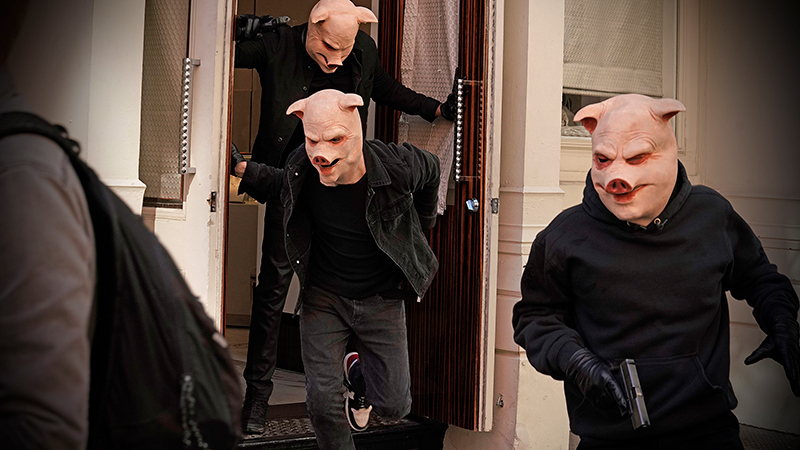 In the new psychological thriller series Tell Me A Story, three sweet little pigs are reimagined as criminal swine.

"We don't have broadcasting standards and practices the way you do on a network series, so I am able to just write the show without any interference," added Williamson, who explained that the characters from the three fairytales would be interweaved into the storyline.

"I don't have to justify anything, which offers great creative freedom. With 10 episodes, we have a beginning, a middle and an end as opposed to stretching a story through as long as the series stays on the air for."

READ: How And When To Watch Tell Me A Story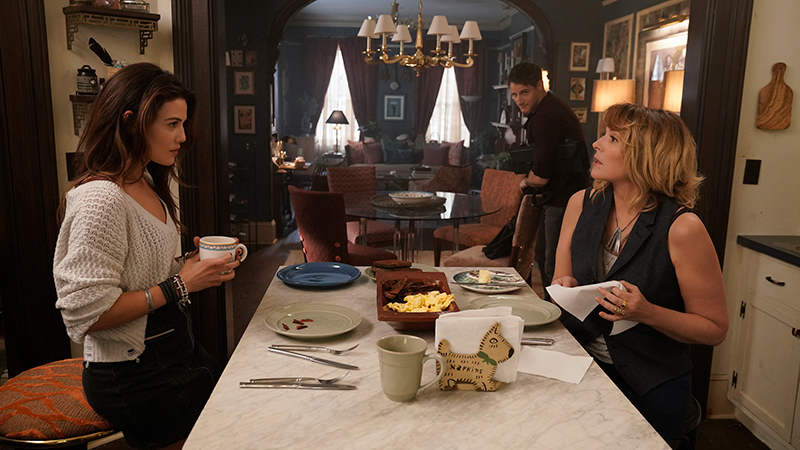 Danielle Campbell as Kayla, Sam Jaeger as Tim, and Kim Cattrall as Colleen of the CBS All Access series Tell Me A Story.

James Wolk plays Jordan, a once idealistic man now jaded by this changing world who decides to take justice into his own hands. "With few episodes than a traditional network series you really get the time to develop the characters and the story," he said. "And that just adds to the narrative and the overall feel of the show. There is a great sense of freedom."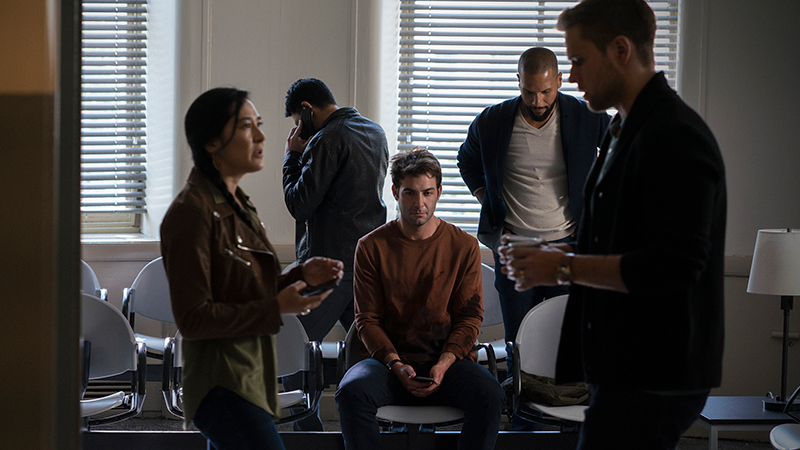 James Wolk as Jordan of Tell Me A Story.

Ten episodes of Tell Me A Story have been ordered for this first season at CBS All Access. It joins original scripted dramas Star Trek: Discovery, The Good Fight, One Dollar, and Strange Angel, comedy No Activity, and the upcoming modern-day version of The Twilight Zone.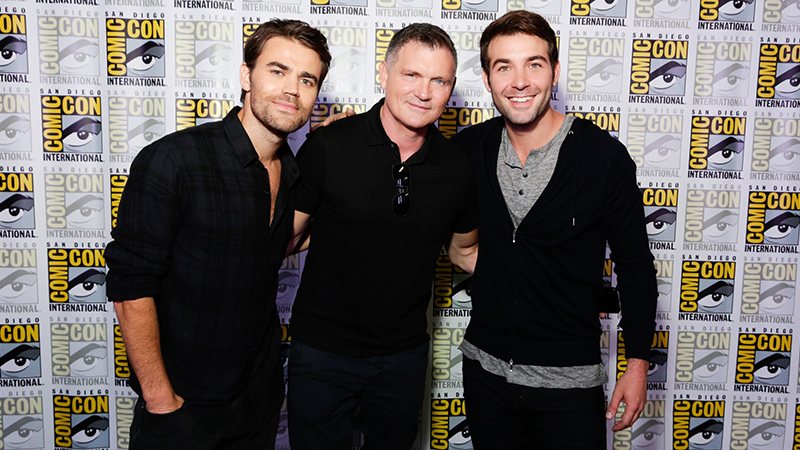 Paul Wesley, Kevin Williamson, and James Wolk during the Tell Me A Story panel at Comic-Con 2018.

"The immediate advantage is this show are the vast library of fairy tales to choose from," noted Williamson. "And I do foresee future seasons focused on different characters. The opportunities are endless. And CBS All Access offers a platform where creativity is on the forefront."

Photo Credit: Patrick Harbron/CBS; Michael Parmelee/CBS; James Dimmock/CBS; Michael Parmelee/CBS; James Dimmock/CBS; Patrick Harbron/CBS (3); Francis Specker/CBS.

Stream all-new episodes of Tell Me A Story Thursdays, exclusively on CBS All Access.