By Marc Berman

"Beings with emotional complexities making difficult choices and living and breathing as you do," is how Sonequa Martin-Green, who plays Commander Michael Burnham, described Star Trek: Discovery. The popular series of the beloved sci-fi franchise returns for Season 2 on CBS All Access January 17, 2019.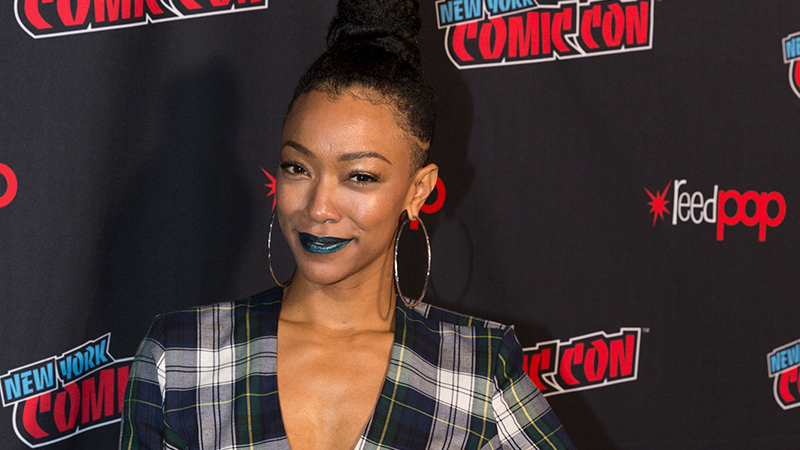 Sonequa Martin-Green at New York Comic-Con in October 2018.

Martin-Green's character is the first black female to lead a Star Trek television series, including the parent series and spin-offs Star Trek: The Next Generation, Star Trek: Deep Space Nine, Star Trek: Voyager, and Star Trek: Enterprise.

In October, Martin-Green appeared at a panel at New York Comic-Con moderated by upcoming Discovery guest star Rebecca Romijn, who will revive the unnamed first officer Number One character, played in the original series by Majel Barrett.

WATCH: The Official Season 2 Trailer Of Star Trek: Discovery

"It is not enough to see someone who is different from you," said Martin-Green. "You have to see them doing things that you do; having struggles that you do, and then you can see yourself in them."

Martin-Green announced that her husband Kenric Green would appear in an undisclosed role on Star Trek: Discovery in the second season. Green plays Scott on The Walking Dead (Martin-Green also appeared on the AMC series as Sasha from 2012 to 2017).

For fans of this latest entry in the Star Trek universe, the first-look trailer at the New York Comic-Con panel was a chance to meet two additional new cast members: Anson Mount as Captain Christopher Pike, the predecessor of Captain Kirk and the new captain of the Discovery; and Ethan Peck as the new Mr. Spock.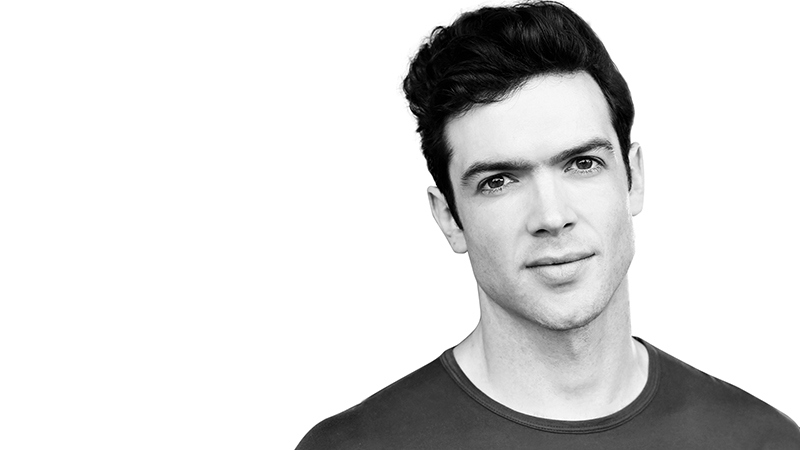 Ethan Peck will star as beloved character Spock on Star Trek: Discovery.

Peck will be playing the role of the half-human, half-Vulcan Science Officer of the U.S.S. Enterprise made famous by Leonard Nimoy in the original series and played by Zachary Quinto in the most recent Star Trek movies.

The name Christopher Pike, meanwhile, pays homage to the captain of starship U.S.S. Enterprise in the pilot (titled "The Cage") of the original Star Trek, played by Jeffrey Hunter.

"Pike knows that a good leader has frailties and publicly so," said Anson Mount on stage with 11 other actors from Star Trek: Discovery, series creator Alex Kurtzman, and Executive Producer Heather Kadin. "He knows his greatest asset is his crew. What I really like about playing this character is he's not afraid to admit he's stumped."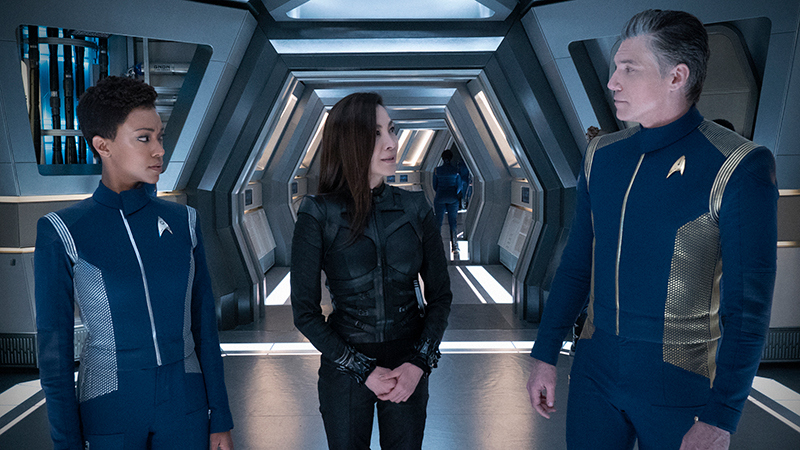 Sonequa Martin-Green as Michael Burnham, Michelle Yeoh as Captain Philippa Georgiou, and Anson Mount as Captain Pike on Star Trek: Discovery.

STREAM: Full Episodes Of Star Trek: Discovery On CBS All Access

Ethan Peck, meanwhile, is in awe of his character's heritage. "It was a long audition process and in the beginning, I did not know what I was reading for," recalled Peck. "I knew it was for Star Trek, and this guy was struggling with emotion and logic. Towards the end of it I found out who it was and I like... oh my gosh... I was going to have a panic attack. And then, two days later, I got a text message from the casting director that read 'Welcome aboard, Mr. Spock.' I was in such shock and basically sat down on a street corner and cried for about 15 minutes."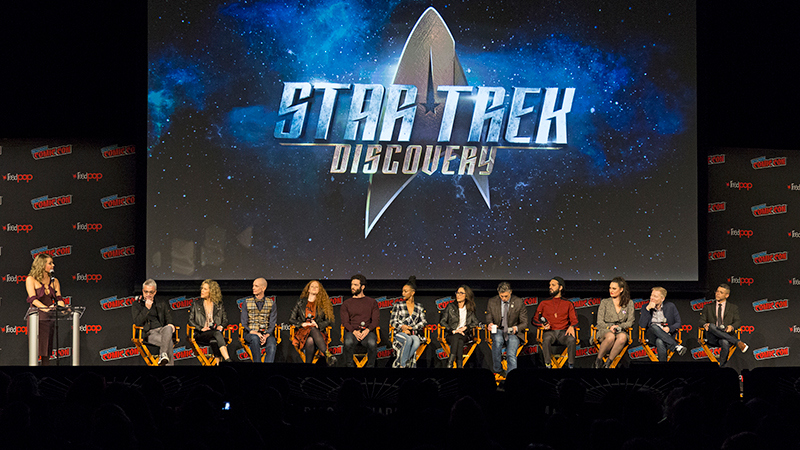 Executive Producers and cast of Star Trek: Discovery during New York Comic-Con 2018.

The biggest moment at the panel, perhaps, belonged to Wilson Cruz, who plays medical officer Hugh Culber. Cruz utilized this platform to address the current political climate in our country.

"This franchise is a beacon for so many people around the world," he said. "It's held up as this utopian idea where we all appreciate each other for our differences, whether it be race, gender, or sexual orientation. But it's about the effort it takes to get there, the work we have to put in to get to that kind of world."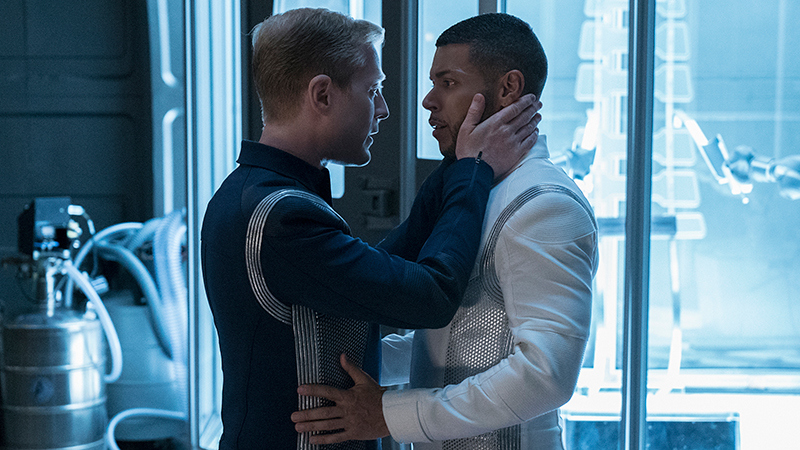 Anthony Rapp as Lieutenant Paul Stamets and Wilson Cruz as Dr. Hugh Culber on CBS All Access series Star Trek: Discovery.

On a lighter note, Rebecca Romijn revealed that the brunette wig she wears in the series is an attempt to match the color of Majel Barrett (who was also the wife of creator Gene Roddenberry).

Given the original series aired for only three seasons from 1966 to 1969, it left an indelible mark in the art of science-fiction storytelling, with an optimistic vision of our future.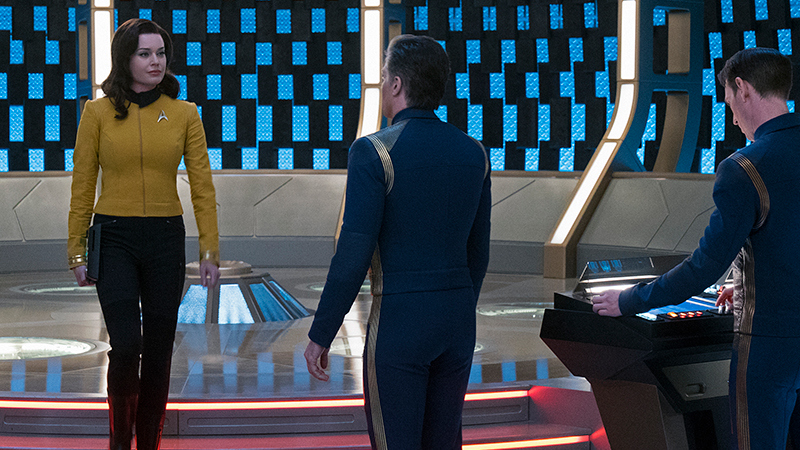 Rebecca Romijn as Number One of the CBS All Access series Star Trek: Discovery.

"Star Trek is a call to arms, and it is a push to rise," Sonequa Martin-Green added. "We see what we can be, but we must do what we need to do. There are so many stories to tell."

Photo Credits: Michael Gibson/CBS (2); Lisette M. Azar/CBS; Courtesy CBS TV Studios; Michael Gibson/CBS; Lisette M. Azar/CBS; Michael Gibson/CBS (2).

Stream Star Trek: Discovery exclusively on CBS All Access.