Getting To Know Marcel Spears
Marcel Spears talks hats, acting after Hurricane Katrina, getting starstruck despite his own stardom, and finding a home on CBS' new comedy The Neighborhood.
By Brantley Bardin
Thirty-year-old
Marcel Spears
is a mighty gifted guy. Also a mighty lucky one—and he knows it. The eldest son of a New Orleans teacher and a pastor-teacher stepfather—his biological father died when Spears was just 5—he was set to become a zoologist, already volunteering as a teen at NOLA's Audubon Zoo.
Then Hurricane Katrina wiped the family out and forced them to resettle in Texas. There, the unmoored 16-year-old found another passion he was talented at and one that was helping him cope: acting.
STREAM:
Full Episodes Of The Neighborhood On CBS All Access
"It became my only option," Spears says. "It had to be it." The gods obliged—big time—and upon earning his MFA at the Columbia University School of the Arts Theatre program in 2015, Spears began working instantly and steadily at esteemed regional theaters like Minneapolis' Guthrie and San Diego's Old Globe.
In 2017, with barely a TV guest spot to his name, Spears landed a series role on
The Mayor
. One year later, he's playing Marty, the youngest son of
Cedric the Entertainer
's and
Tichina Arnold
's Calvin and Tina Butler on the new sitcom
The Neighborhood
.
"Marty is a woke, young, black engineer," Spears says of his character. "But he's a super-shady rascal, too. He enjoys that his dad is uncomfortable with his new white neighbors!"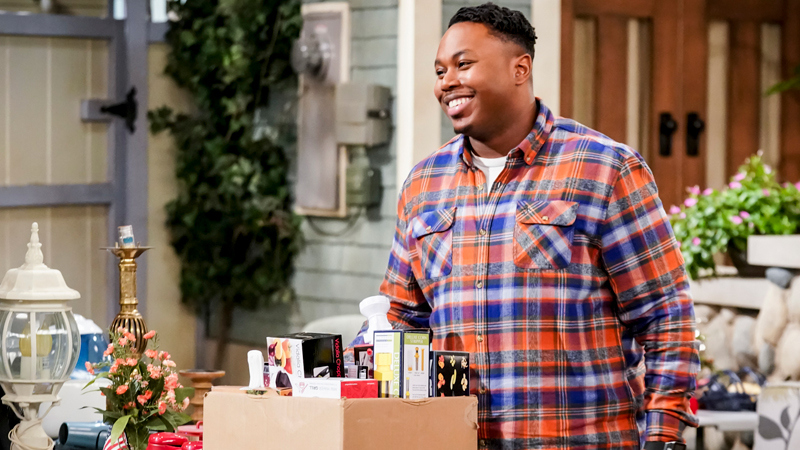 The Neighborhood is like a racially reversed All in the Family, with Cedric playing an African-American Archie Bunker type living next door to
Max Greenfield
and
Beth Behrs
' fish-out-of-water white Midwesterners who have moved into his historically black Southern California neighborhood. How is it playing Cedric and Tichina's baby boy?
I grew up with them—Cedric [the Entertainer] is a King of Comedy!—so I had that reverence for Ced and Tichina [Arnold] already. And being the eldest of five and a good old Southern boy, I'm a mama's boy—and so is Marty. So it was almost seamless to play their son.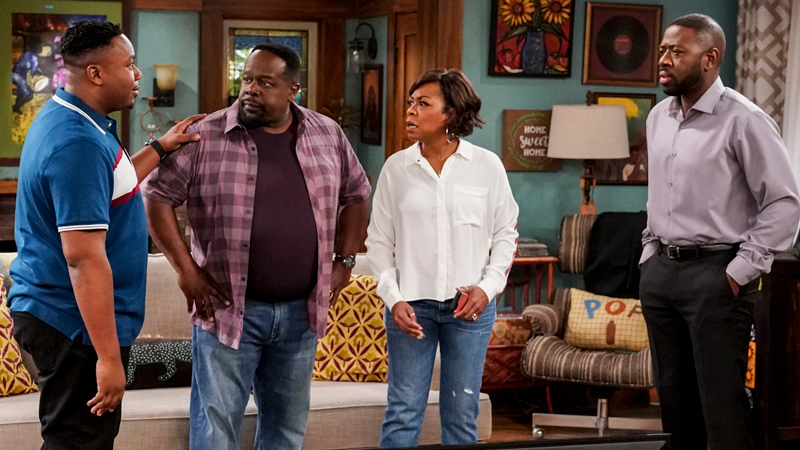 Your instantaneously successful career appears seamless, too. Like almost unheard of.
The way I've consistently been able to work as an actor? Right out of school?! It has to be God or the universe, because they say it typically takes 10 years. I fully believe I manifested it. Otherwise, it doesn't make sense.
Except that you're wicked talented and funny. So here you are in Hollywood, darling!
Where I'm fully starstruck. If I see someone like Kenan Thompson—who I get compared to a lot—it takes 30 minutes before I can walk over and just say, "I love your work." [
Laughs
.]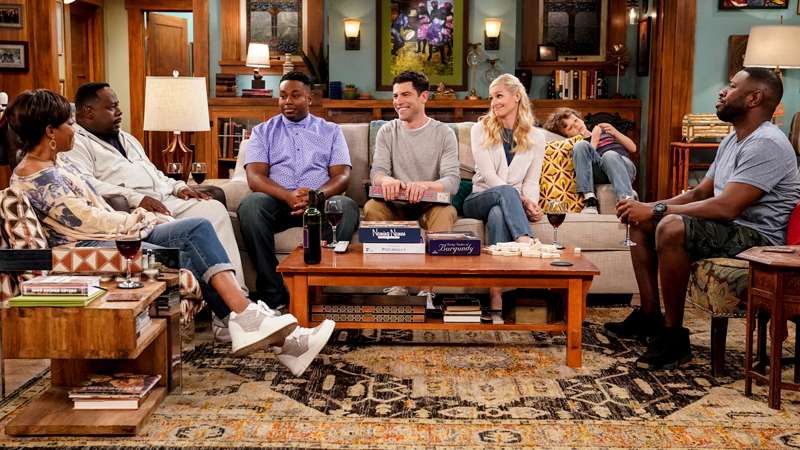 Marcel Spears and
the cast
of
The Neighborhood
.
Aww. Listen, your show being about neighbors, what kind of neighbor are you?
Very friendly, super neat, and after 10:30, I set my music down to an acceptable volume. I do feel like I'm the only one in my complex who cleans up after their dog, though. I didn't want to be the black dude who moved in and let his dog crap everywhere, so I'm on top of that! [Laughs.]
Hilar. Like Cedric, in real life you have a passion for hats and—
Yes! Ever since the day I wandered into this Harlem shop,
Flamekeepers Hat Club
, I've been in love with super-cool hats. The first time I met Cedric I noticed his hat, and it turns out that Flamekeepers makes special hats for him—so we have a connection with fine headwear.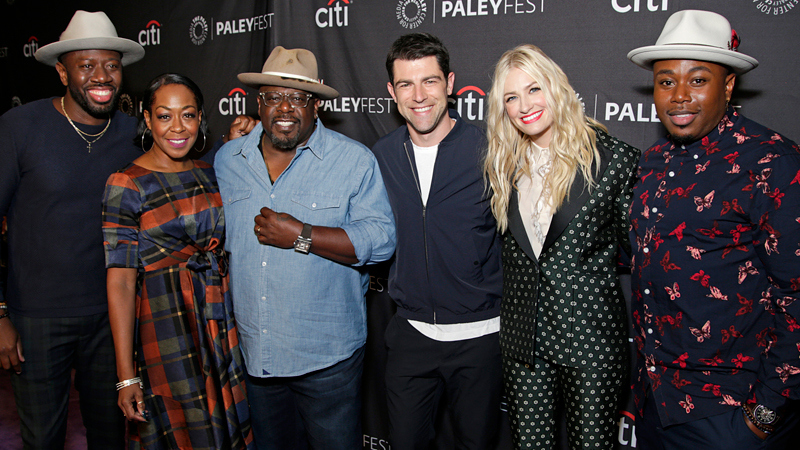 True dat! So how's it being a NOLA native and becoming a celebrity?
If
The Neighborhood
goes on for nine seasons like I hope and I can't walk down the street without people taking my picture, it'll still be that only New Orleans people really know my story.
There are people there who remember when I was living in the projects and couldn't afford to buy clothes. All those people I went to church with, my teachers, and everybody who saw me through all my different phases just love you differently.
New Orleans people are very loyal, and they see themselves reflected in me and my work.
READ MORE:
Marcel Spears' Travel Hotlist
And how do you hope they—and the country—are taking to The Neighborhood?
The show is a hilarious, heartfelt look at families. How they're different and the same. The things that make us different do separate us, but they don't have to be a wall; they can be a bridge to understanding.
I hope we can be a catalyst for people enjoying each other's company—enjoying the things that make us different and celebrating those differences.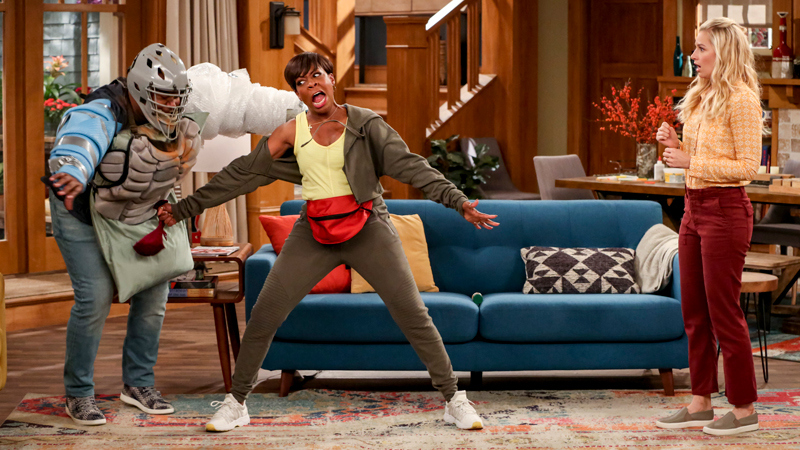 All right, baby, go out and dominate the world.
All right, brother. I'm gonna do it!
Photo Credits: Monty Brinton/CBS; Francis Specker/CBS; Monty Brinton/CBS (2); Francis Specker/CBS; Monty Brinton/CBS.
Originally published in
Watch!
Magazine, January-February 2019.
Watch all-new episodes of
The Neighborhood
on Mondays at 8/7c CBS and
CBS All Access
.