Best-Selling Author Lisa Jewell Trades Chick Lit For Suspense
Lisa Jewell's latest novel, Watching You, is full of murder, mystery, and plot twists.
By Sam Jenkins
British novelist
Lisa Jewell
first hit it big writing so-called chick lit (a term, for the record, that she actively dislikes). But nearly two decades after her breakout debut novel, the rom-commy best-seller
Ralph's Party
, she's set her sights on writing psychological thrillers. "I've gone in a strange circle," Jewell admits. "But even in the chick lit novels, there was a dark storyline under the pink covers."
The murder mystery
Watching You
is Jewell's latest (and 16th!) novel, and it touches on teenage bullying, infidelity, and the social dynamics of a small town. Here, the London native and married mother of two reflects upon her improbable path to success and sales of more than 2 million books … that all started with a dare.
Was writing always a passion?
As a child I was a bookworm, but I went down a different set of tracks in my 20s and pursued music and fashion. I got into a bad marriage and it sucked out five years of my life—but he was a bookworm, so that was a good thing, because it got me back into reading.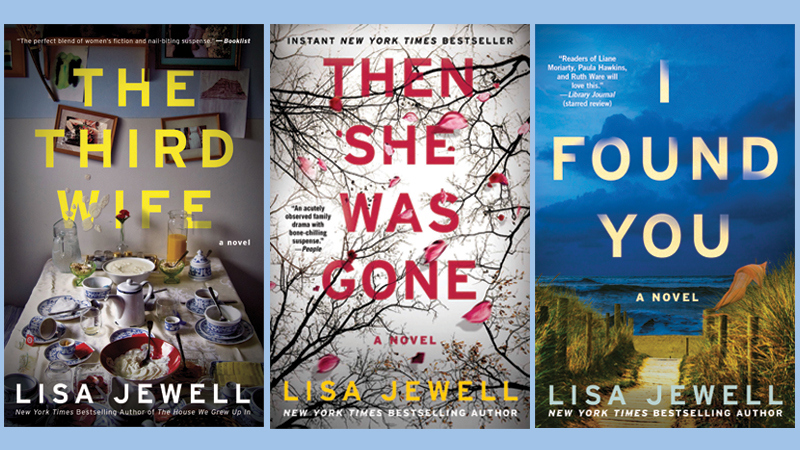 Best-selling author Lisa Jewell has written 16 books, including popular titles
The Third Wife
,
Then She Was Gone
, and
I Found You
.
Is it true you wrote Ralph's Party on a dare?
I was laid off, nearing 30, and had taken a creative writing course. I read this brilliant book that got me thinking, "I could write a book like that." At that precise moment my friend asked what I wanted to do with my life and I said, "Write a book—but I can't." She told me she'd take me out to dinner at my favorite restaurant if I wrote the beginning and gave it to an agent. I wrote three chapters, sent them out, and the rest is history.
Is writing easy for you?
No one thinks,
Another wonderful day of writing is ahead of me!
You have to accept that it's very difficult. You have to keep the faith. You have to tell yourself that your voice is worth listening to.
How have you evolved as a writer?
I thought my first novel was going to be a dark psychological thriller because I enjoyed reading books like that. But when I actually sat down to write, I found myself going much lighter. But then six years ago, my U.K. editor happened to work on crime fiction … it was very organic and natural.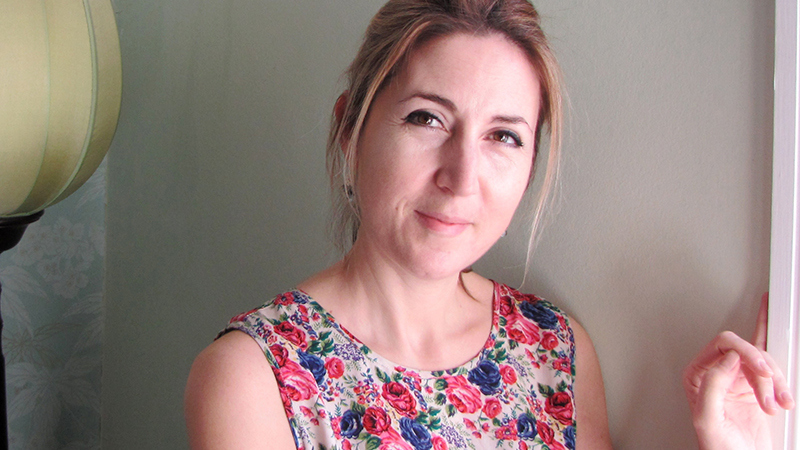 Lisa Jewell wrote her first novel on a dare.
How much do you map out the story before you write?
I don't start a book with the plot formed. I go in with the best of intentions, but the minute I start putting plans in place, I feel trapped. I'd rather be freewheeling.
When did you fall in love with mysteries?
I went through an Agatha Christie phase at 13 or 14. I'd go to the library and take out four or five a week. Agatha Christie made it look so easy—she had some supernatural kind of genius.
Watching You
is the closest I've come to a whodunit, and it nearly killed me.
Available wherever books are sold.
Photo Credits: Andrew Whitton (Jewell); Jascha Gordon (Jewell #2).
Originally published in
Watch!
Magazine, January-February 2019.