Behind The Scenes With SEAL Team's Special Operations Expert
Army veteran, actor, advisor, and producer Tyler Grey keeps it real on CBS' drama series SEAL Team.
By Fred Schruers
Watching
Tyler Grey
on the set of
SEAL Team
is to see a working definition of "multi-hyphenate"—the Hollywood term for someone who does more than one job.
But while there are many, say, writer-producer-directors, this Army veteran may well be the only technical adviser-producer-actor.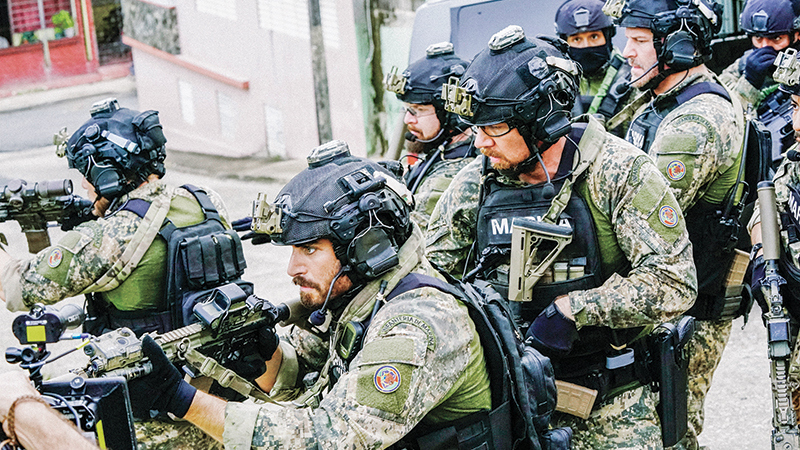 As an actor, adviser, and producer, Tyler Grey ensures that
SEAL Team
keeps the right perspective in scenes like this one.
On this particular day, on the L.A. set that is standing in for Mumbai, Grey is camera-ready as a member of the series' Bravo Team, fully equipped with goggles, a sidearm, and a carbine slung around his neck. Only hours before, Grey had completed a long night performing his other crucial duty: ensuring the authenticity of an action-drenched show that features the most special of what the military calls "special operators" as they risk their lives on perilous missions.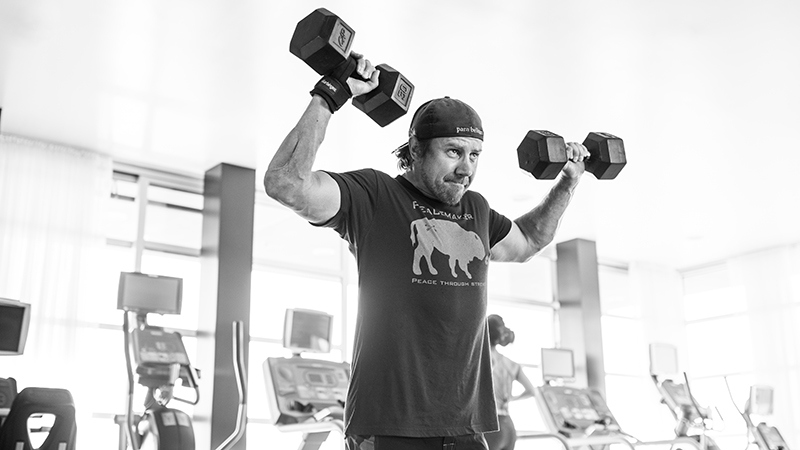 Tyler Grey makes physical fitness a priority.
STREAM: Full Episodes Of SEAL Team On CBS All Access
In his own service with the Army—he enlisted before 9/11 and became a ranger before joining an elite, door-kicking special ops unit in Afghanistan—Grey gave himself wholly over to the job until an explosion in a house raid in Sadr City nearly took his right arm off. (The arm, since repaired and rehabbed, now functions fine.) "An interesting thing we haven't said out loud on the show," he says, "is that in this world, there's no separation of the job from life. The job is your life."
Another insight from his combat career that he has passed along to the actors portraying Navy SEALS: "If part of me wasn't crazy, I wouldn't [have done] this job."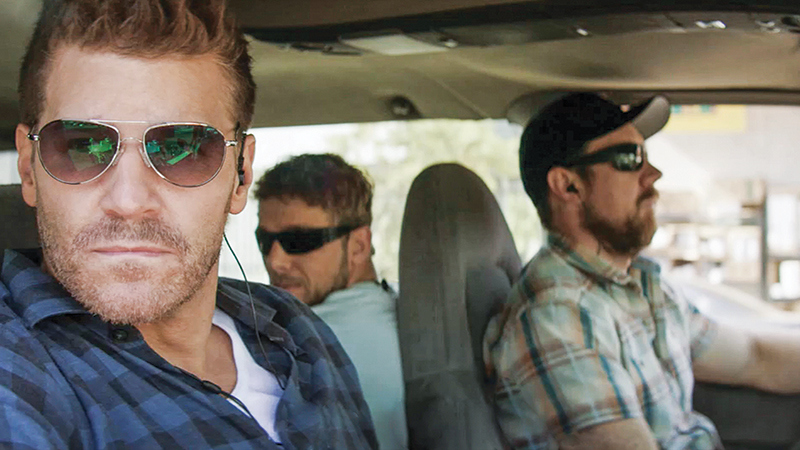 Tyler Grey is mission-driven alongside co-stars
David Boreanaz
and
Max Thieriot
.
Today's action shows the Bravo Team scrambling to save wounded teammate Clay Spenser (Max Thieriot) after he's hit by terrorist sniper fire in a Mumbai alley. Grey, as Trent Sawyer, is the team medic--a role whose importance he witnessed firsthand. That experience, as well as the leeway he is given to tweak scenes even when he is in frame, renders playbacks largely irrelevant. "If it feels right to me," he says, "then it will look right on camera."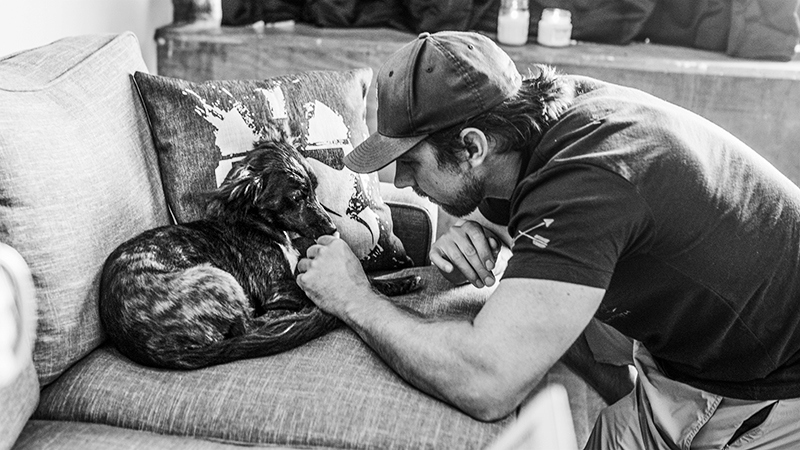 Tyler Grey, as Trent Sawyer, shows his softer side.
In its second season,
SEAL Team
is hewing to director-producer Chris Chulack's dictum that, during the action scenes, the camera never leaves the team's point of view.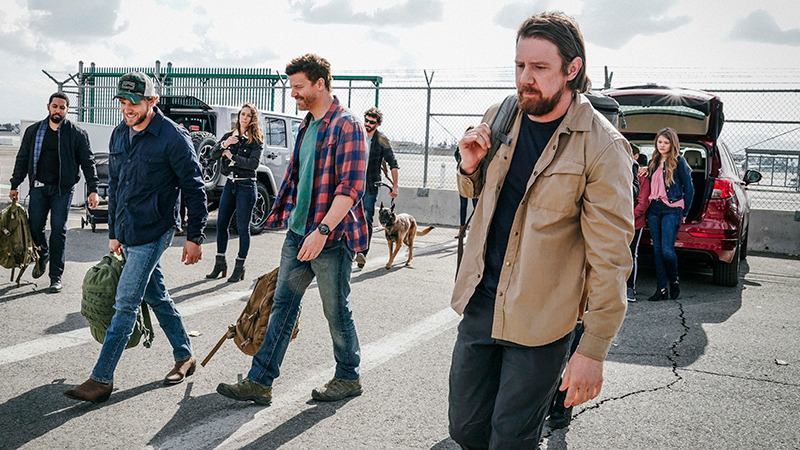 Tyler Grey sets out for a day of shooting with some of the cast and crew of
SEAL Team
.
​But it is also expanding its exploration into the characters' individual stories, and how their relationships with families and friends at home color the team's behavior in the field. "We're going to see a lot of that character development," says Grey, "but still with the same very organic, authentic-feeling action.
Doors will be blown open and bullets will fly," he adds, "but now, you're going to know these guys all the better as they go into those situations." And thanks to Grey, they'll look like pros.
Photo Credits: CBS Photo Archive; The Veterans Project (B&W Photos); John P. Filo/CBS; Erik Voake/CBS; CBS Photo Archive.
Originally published in
Watch!
Magazine, March-April 2019.
Watch all-new episodes of
SEAL Team
on Wednesdays at 9/8c on CBS and
CBS All Access
.