Five Questions With Ser'Darius Blain Of Charmed
Get to know the actor who plays Galvin Burdette on The CW's hit series Charmed.
Based on the original TV series about three sisters who discover they are witches, the new
Charmed
reboot on The CW is pure magic. Just ask cast member
Ser'Darius Blain
, who plays supportive boyfriend Galvin Burdette and experiences firsthand how this powerful sibling trio battles supernatural threats.
Watch!
interviewed the
Charmed
star and chatted about his role, favorite pastimes, and being bit by the acting bug.
Who's your biggest inspiration?
Acting-wise it would have to be
Will Smith
with his versatility, his personality, and his work ethic. He's someone I've admired since I was a kid and I used to watch
Fresh Prince
and think "Man I wish I could do that!" And then for him to grow into the family man that he is as well and the way that he loves his kids and his wife. He's definitely someone that I try to model myself after.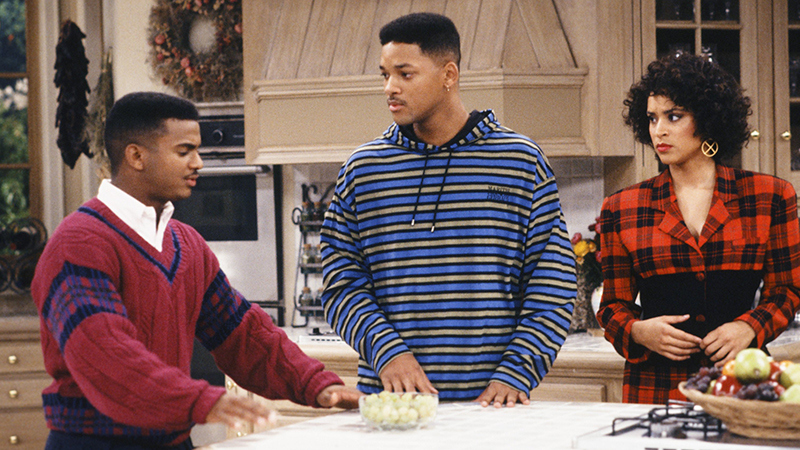 My son is also a huge inspiration to me. I didn't really have my dad in my life, so when my son came along, he gave me added motivation and an added reason to never quit. He put me in overdrive, so I'm forever grateful to my baby boy Elijah. He's helped my career in so many different ways, giving it so much new meaning.
Watch! is all about TV's hottest shows. Tell us a little bit about your audition, your character Galvin Burdette, and what it's been like on the set of Charmed?
I got a DM at like 2 o'clock in the morning from Jessica [O'Toole]—our producer—and she asked me if I'd be willing to come in and read for
Charmed
. At the time I was doing the
Jumanji
press tour, so I was out of the city for about two weeks. She was pretty persistent and stayed on me about it, so a 2 a.m. DM turned into me being one of the leads and the first person cast on
Charmed
.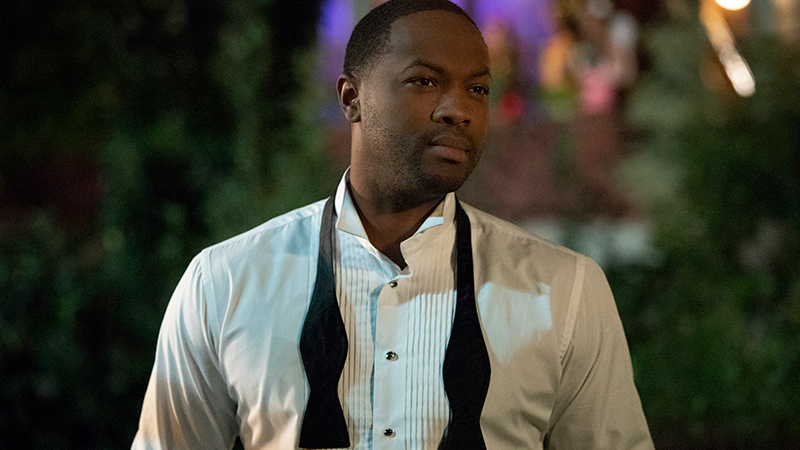 I'm forever grateful to Amy Rardin and Jessica O'Toole who also were staff writers on
Jane by Design
, a show that I was on seven years ago on ABC Family. I'm really grateful that they remembered me and got me on
Charmed
. It's been a real wild ride, it's been great. My favorite episode ["The Replacement"] is the one where I got to play my first villain—my first bad guy. It's been really fun. Galvin goes dark, you know.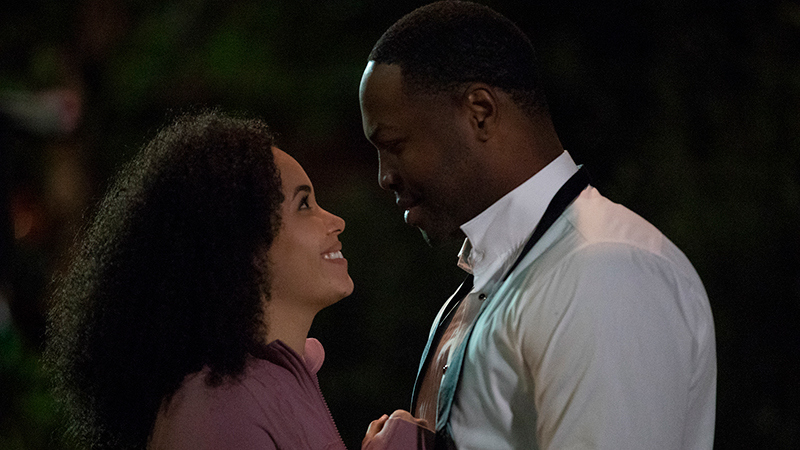 Since the beginning of the series Galvin's always been a huge supporter of his girlfriend Macy. He wants her to feel normal. When he found out that she's a witch and she has powers, it came as a huge shock. But ultimately, he ended up falling in line and trying to find any way to help her and her sisters' cause. It's been really fun getting the opportunity to go along on their adventures and even help vanquish a demon. He's always a guy who's willing to put himself on the line for the greater good.
It's been a really big treat for me to be able to bring this character to life because Galvin Burdette is a scientist, he's an epidemiologist. I was a bio major in college so it's kind of cool to see life coming full circle—even though I didn't finish getting my medical degree—to be able to put a lab coat on.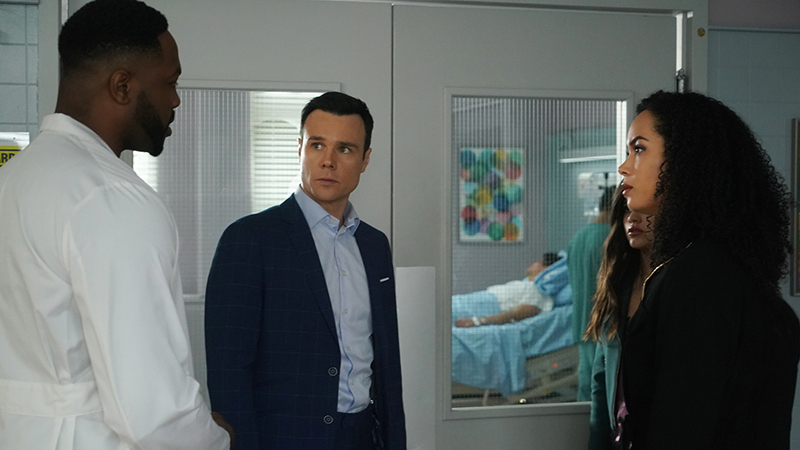 Besides Charmed, are there other TV shows that you're into?
I actually don't watch
Charmed
personally because it's weird watching myself, it's like hearing your voice on a voicemail and you're like "Oh my God—I sound like that?!" [
laughs
]. So I don't watch myself at all, but I'm a huge
Game of Thrones
geek—so excited that it finally came back. I love gritty dramas,
Queen Sugar
,
True Detective
—stuff like that, but I also love quippy comedies—those multi-cam comedies with incredibly talented and funny casts with perfect comedic timing.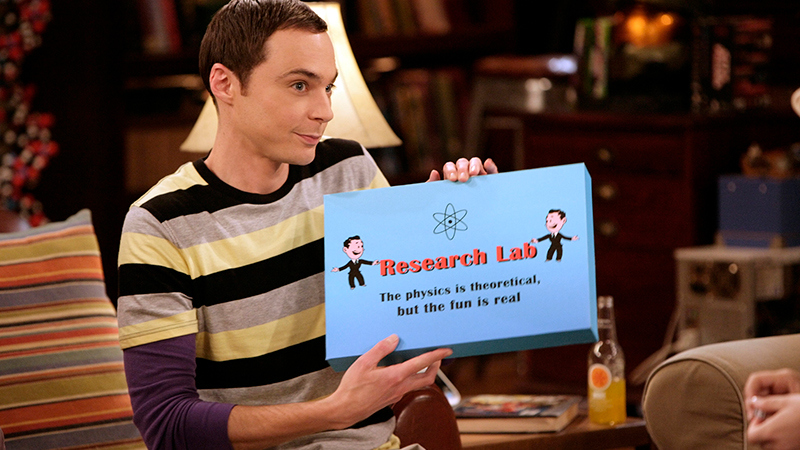 Jim Parsons
on the set of
The Big Bang Theory
in Season 1.
I think
The Big Bang Theory
is one of the greatest written TV shows of all time. They've been rockin' it and winning Emmys every year for—what is it?—nine years now? I think Jim Parsons might be the most talented person I've ever seen on a multi-cam comedy honestly. He's built the character Sheldon [Cooper] so well that you could never see anyone else playing that ever again even if they tried to reboot it twenty or thirty years from now.
When you're not filming Charmed, what do you like to do?
I cook a lot. For my friends—I do a lot of dinner parties and stuff. And I love to travel, I'm always on a plane somewhere. I like to try and see something new. I go to a lot of comedy shows. I like to stay active, but definitely cooking is probably my number one passion. And just taking care of my friends and giving them something good to eat and some libations, you know?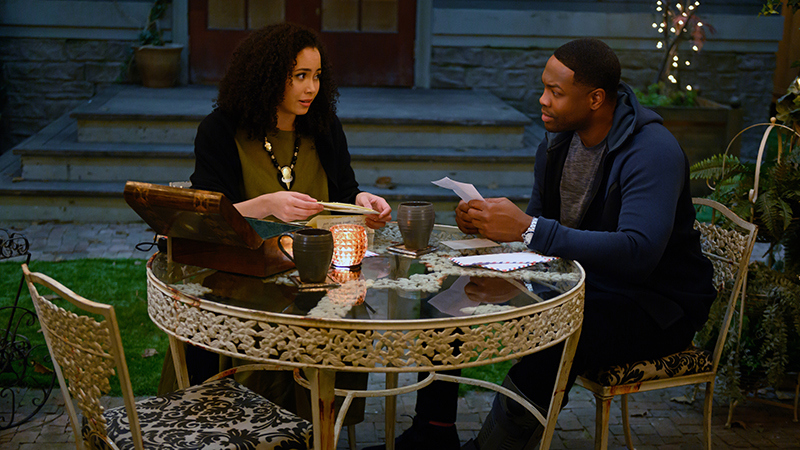 I cook a little bit of everything. I do a Champagne Lemon Butter Salmon that I grill, that's usually a hit. My friends go nuts over my BBQ Ribs in the summertime. I do Bourbon-Braised BBQ Ribs, but I can't give away the secrets, you gotta come over and get a plate.
Why did you decide to become an actor?
I got tired of suppressing my feelings about my truest, deepest passion. I was afraid that it would never happen, even though I always secretly wanted to be an actor. When people would ask me what I wanted to be when I grew up, I would always give the most politically correct "good" answer, which was to be a doctor. I knew on some level that I wanted to heal people in a way, but on paper doctor sounded better. I didn't want to admit that entertainment had ever crossed my mind—especially being how shy I was as a child.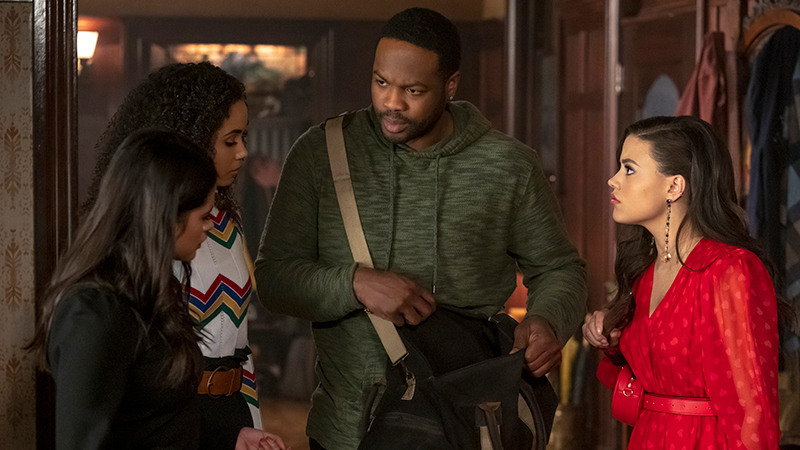 Finally one day I just decided to just go for it!
I was 19 and I auditioned for this acting/modeling/talent competition and I ended up winning pretty much every category that I was in. I was like—you know what, this feels good, this feels right. I don't know what I'm doing, but I'm going to figure it out. When I gave into it, my entire life changed and I'm forever grateful to it. It's been the best decision I've ever made.
Watch
Charmed
on Sundays at 9/8c on
The CW
.
Photo Credits: Katie Yu/The CW; Tim Schaeffer/Cellar Door Studios (Ser'Darius Blain); Marlon Cydric Tan; Jack Rowand/The CW (2); NBC/Getty Images (Fresh Prince); Shane Harvey/The CW; Sonja Flemming/CBS (Parsons); Diyah Pera/The CW; ​Colin Bentley/The CW.