Phillipa Soo's Brooklyn
Spicy Chinese takeout! A gorgeous grassy park! The Code star Phillipa Soo shares her go-to haunts in New York City.
By Maria Neuman
A downside of being an actor is that your work often requires you to spend months away from home in far-flung locations. But for inveterate New Yorker
Phillipa Soo
, landing the role of military lawyer Lt. Harper Li on the new series
The Code
had the opposite effect. "I really lucked out," says the 28-year-old actress. "The show's supposed to take place in Quantico, Virginia, but we ended up shooting around Gowanus, Brooklyn, and Staten Island, where there's an old prison and nearby studio."
STREAM: Full Episodes Of The Code On CBS All Access
Before joining
The Code
, Soo earned a 2016 Tony nomination for her role as Eliza in the hip-hop-infused musical sensation
Hamilton
. "I've lived in New York for 10 years, starting in Manhattan when I was at Juilliard, then moving to Brooklyn because it has a more relaxed vibe." Here, she takes
Watch!
on a tour.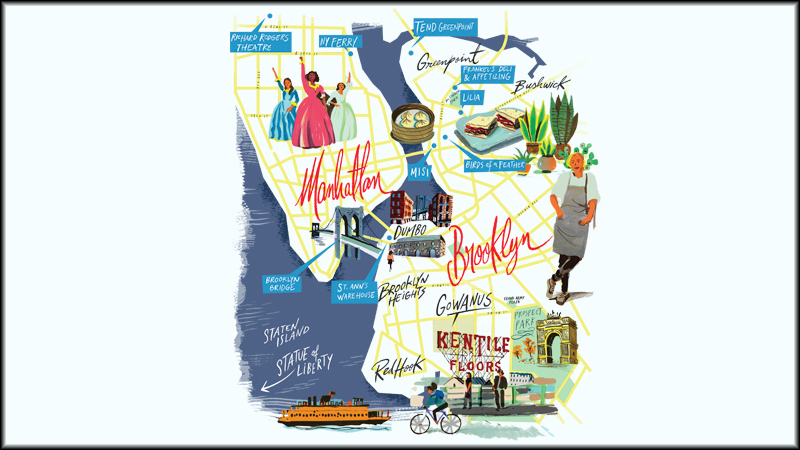 A map of Phillipa Soo's home of Brooklyn, New York City. Illustration by Nik Neves & Nina de Camargo.
SHOP LIKE A LOCAL
Franklin Street in north Brooklyn is a wonderful place to go on a Sunday, have a late brunch, and pop into a bookstore or home-goods store. I always buy way too many candles; I have about a thousand, but I do use them! I'm also into greenery. There's a cute plant shop in Greenpoint called
Tend
—I pick out a pot and a plant and feel like I've done something special for myself.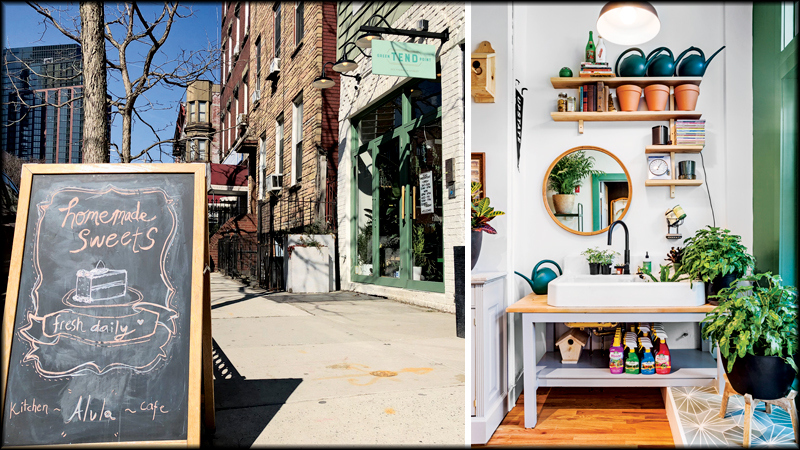 Franklin Street. Inside the Tend garden store in Greenpoint, Brooklyn.
GO GREEN
There's nothing like
Prospect Park
in the spring. It's a gigantic park with wonderful, twisting paths and sprawling fields. It's a perfect place to have a picnic, throw a Frisbee, or rent a bike. Biking in the city is my favorite way to get around—just remember to wear a helmet and stay in the bike lanes!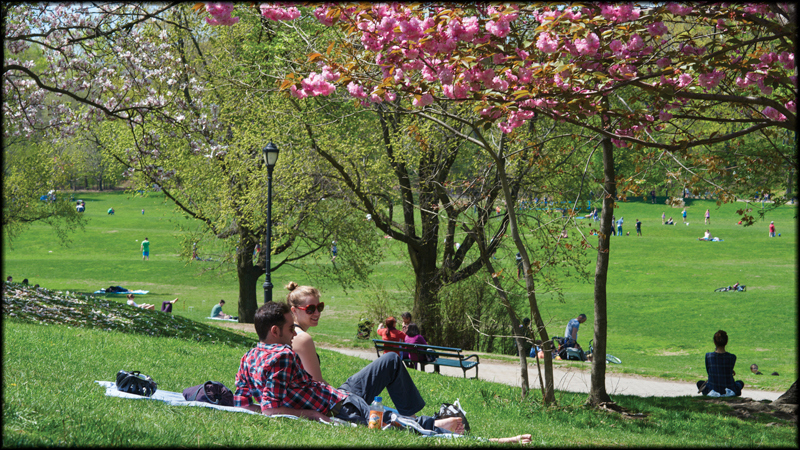 Prospect Park.
CRUISE AROUND
A fun way to see the city is through
a ferry tour
. There are ones from Manhattan to Long Island City, down to north Brooklyn, south Brooklyn, and over to Dumbo. Experiencing the Brooklyn and Manhattan skylines makes for a great day!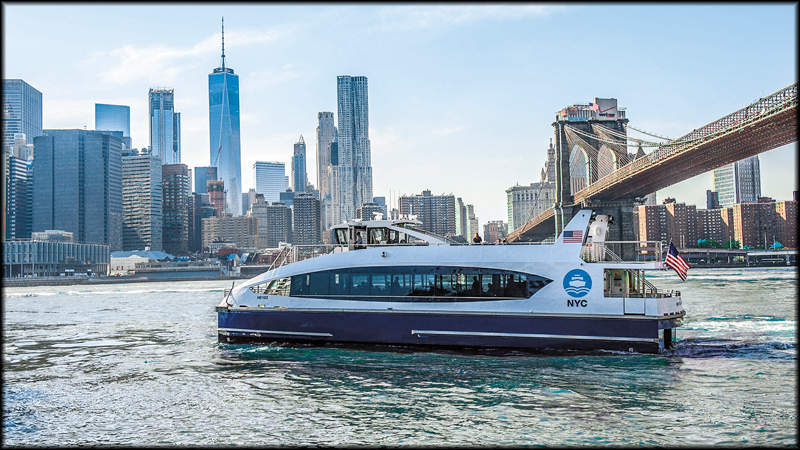 The East River.
ORDER TAKEOUT
My grandparents on my father's side are from China and moved here in the late '40s, so I grew up eating home-cooked Chinese food. In New York, there are Chinese restaurants all over the place, and they remind me of my childhood. My husband and I love the food from
Birds of a Feather
on Grand Street. It's more Szechuan-style and spicy. They have incredible dan dan noodles and tea-smoked duck.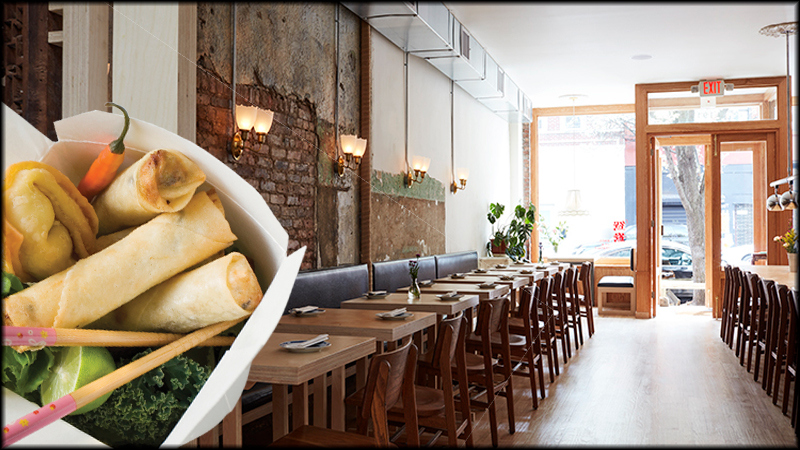 Traditional Chinese takeout. Inside popular restaurant Birds of a Feather.
STROLL, STROLL, STROLL
It's a tourist attraction, so it can get crowded, but walking across the Brooklyn Bridge on a clear day is amazing. You'll see all of New York City's bridges, the Statue of Liberty to the south, and if you walk north [off the Brooklyn side] you'll end up in Dumbo, a neighborhood of trendy shops with a beautiful waterfront.
Brooklyn Bridge.
GRAB A BAGEL
I like to make my own coffee in the morning, but when I want a bagel, there's an awesome place in Greenpoint called
Frankel's Delicatessen
. It's a new version of an old-school deli—I don't think I've ever had a better lox sandwich.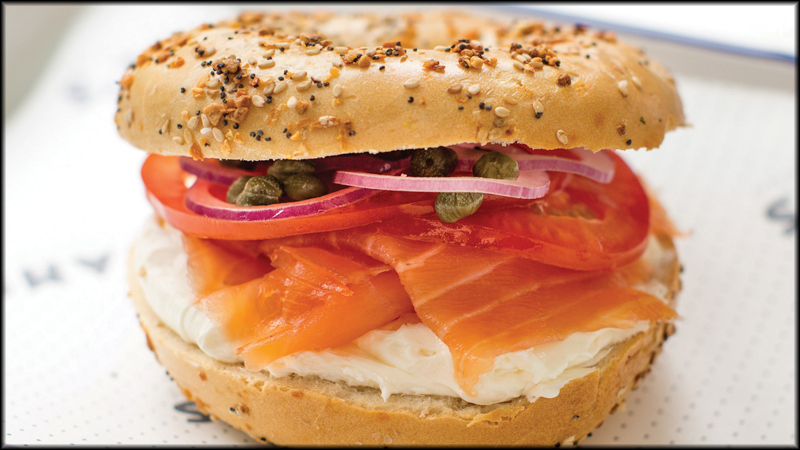 Traditional bagel with lox from Frankel's Delicatessen.
MANGIA
My favorite restaurant is
Lilia
, an Italian place in Williamsburg where they hand-make their own pasta.
I like to order the mafaldine (a ribbon-shaped pasta) with pink peppercorns. For dessert, they do an olive oil ice cream with honey and sea salt on top, which is to die for. They have a sister restaurant called
Misi
that's a bit more casual. I've never been to Italy, but I think this must be the best pasta in the world.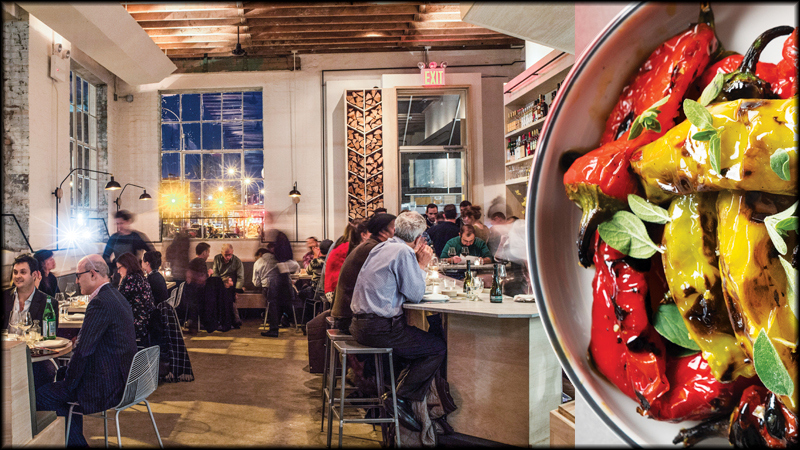 Inside Lilia restaurant (Left). Charred marinated peppers, marjoram, and whipped ricotta crostini from Misi (Right).
CATCH A PLAY
I performed
Hamilton
at the
Richard Rodgers Theatre
. There's no place quite as magical as a Broadway theater because of its history. But when I go out in Brooklyn, I love
St. Ann's Warehouse
. It's an old converted tobacco [warehouse] where they do a lot of American and European avant-garde theater. Their work is powerful and insightful, and it always leaves me feeling inspired.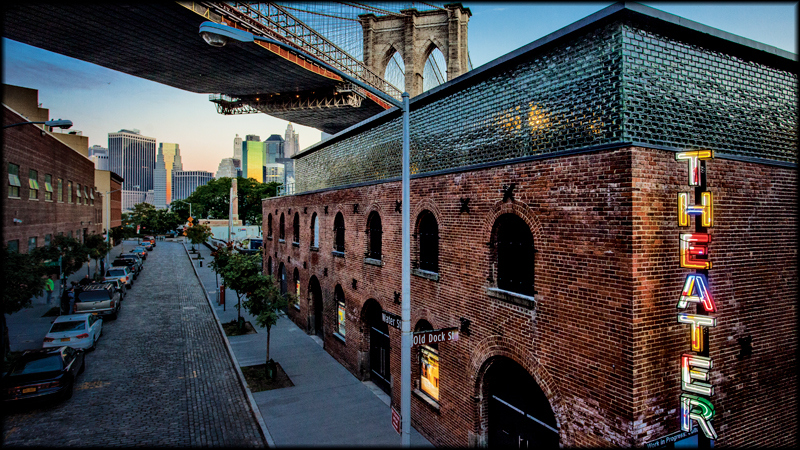 St. Ann's Warehouse.
Photo Credits: JJ Geiger (Soo); Nik Neves & Nina de Camargo (Illustration); Scott Wooledge (Franklin Street); Pixy Liao (Tend); Martin Seck (Prospect Park); NYC Ferry (The East River); Foodcollection/Getty Images (Takeout); Jewel Samad/Getty Images (Brooklyn Bridge); Frankel's Delicatessen (Bagel); Evan Sung (Lilia and Misi); Pavel Antonov (St. Ann's Warehouse) .
Watch all-new episodes of
The Code
on Mondays at 9/8c on CBS and
CBS All Access
.