Five Questions With Laura Chinn Of Florida Girls
Get to know Laura Chinn, the series creator and star of the new Pop TV comedy series Florida Girls.
Reporting by Marc Berman
The bold, brazen, and hilariously fresh voice of
Laura Chinn
is set to take Pop TV by storm. While we anxiously await the July premiere of original new comedy,
Florida Girls
, we wanted to get to know the woman behind the show.
Watch!
chatted with the
Florida Girls
creator and star about acting, her inspiration, and what she does for fun.
Who's your biggest inspiration?
Tina Fey because she was the first woman I saw writing and acting for my generation coming up, and
30 Rock
was just a massively big inspiration for me. It was the first time that I realized you really can do both things at once.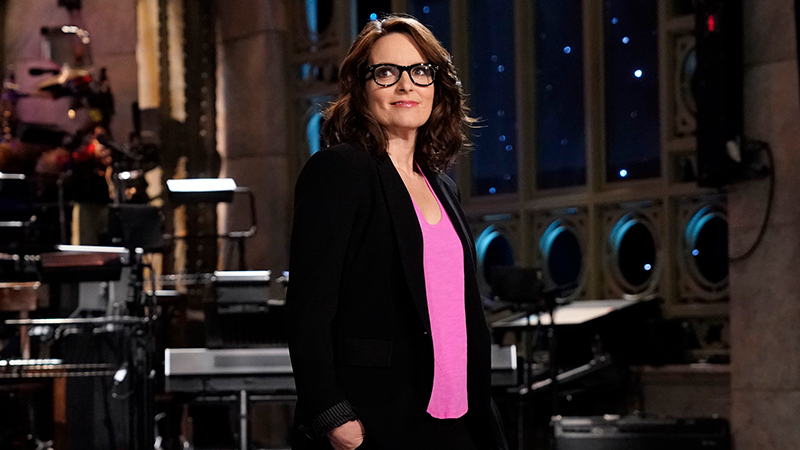 Actress, comedian, writer, and producer Tina Fey.
Watch! is all about television's hottest shows. Tell us about your character on Florida Girls.
What I like to say about my character, Shelby, is she is smart but just not educated. So, she doesn't have the right information but she tries hard to better her life with the wrong information.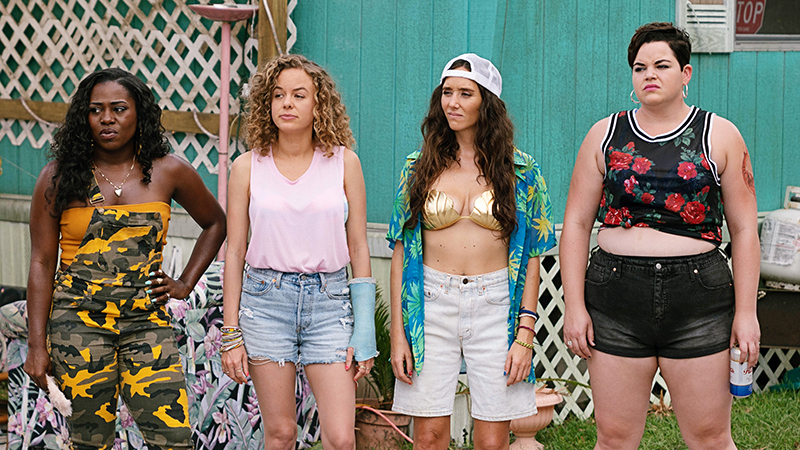 Lacey Mosley, Laura Chinn, Patty Guggenheim, and Melanie Field of
Florida Girls
.
When not filming Florida Girls, what do you like to do for fun?
I do improv; every week I do a show at UCB. And I like to do yoga and do hiking, kind of basic stuff.
Besides Florida Girls, what TV shows are you into?
I just binged-watched
Killing Eve
, which was amazing. I am watching
Homecoming
right now and
Love Island
(the British
Bachelor
). And I am true diehard fan of
Schitt's Creek
. I never miss it.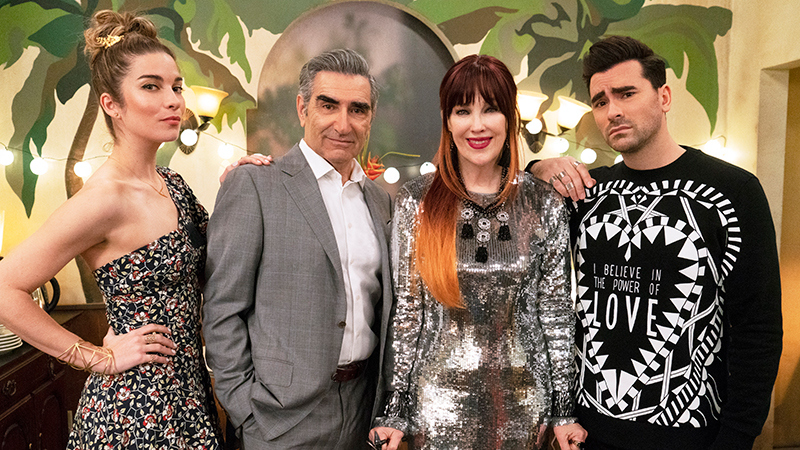 Annie Murphy, Eugene Levy, Catherine O'Hara, and Daniel Levy of
Schitt's Creek
.
Why did you decide to become an actor?
I don't remember deciding. I think when I was about three years old people told me I started talking about storytelling and performing. I always said I was going to write and act.
Florida Girls
premieres on Wednesday, July 10 at 10/9c on
Pop TV
.
Photo Credits: Robby Klein/Getty Images (Laura Chinn, Florida Girls Cast); NBC/Getty Images (Tina Fey); Pop TV (
Florida Girls
and
Schitt's Creek
).