The ultimate celebration of theater, the Tony Awards®, deserve a standing ovation. In honor of the 73rd annual telecast, broadcasting live this Sunday, June 9 at 8/7c, we highlight some of the most memorable moments on the Broadway stage.

Check out our complete Tony Awards® viewers guide in the May-June 2019 issue of Watch!—on newsstands now!

FUN FAVORITES: Hosts With The Most: Top Five Performances By Tony Awards® Emcees

1. Show: Dreamgirls
Song: "And I Am Telling You I'm Not Going"
Year: 1982
Ask any Tony aficionado to name the best on-air performance. If the answer isn't "Jennifer Holliday's 'And I Am Telling You,'!" from Dreamgirls in 1982 ... run.

2. Show: Grand Hotel
Song: "We'll Take a Glass Together"
Year: 1990
Though Michael Jeter called his role as Mister Noodle on Sesame Street his favorite, we're also fans of his Tony-winning turn as the sickly bookkeeper in Grand Hotel, which highlighted his remarkable athleticism and preternatural gift for physical comedy.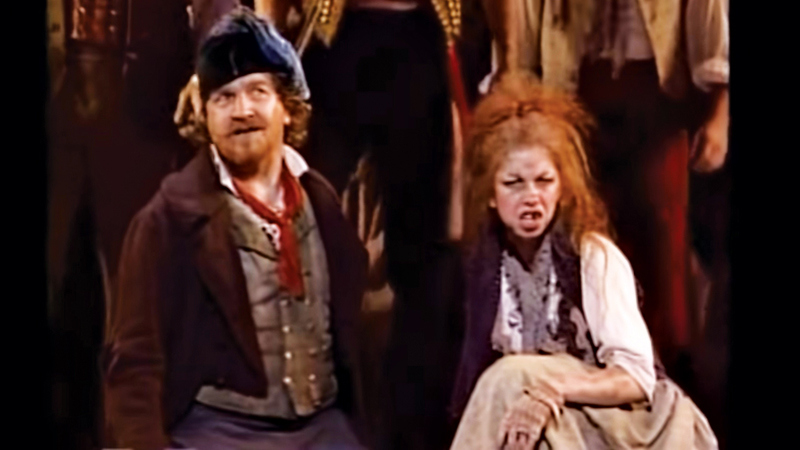 Classic moment from the Les Misérables performance at the 1987 Tony Awards®.

3. Show: A Chorus Line
Song: "I Hope I Get It"
Year: 1976
A Chorus Line was the Hamilton of the '76 season; everyone knew it was going to sweep (them's the breaks, Chicago!), and everyone wanted to see as much of it as possible. Hence this stylishly filmed seven-minute clip of the notorious audition number, which kicked off the Tonys at A Chorus Line's home, the Shubert Theatre.

4. Show: Les Misérables
Songs: "At the End of the Day" / "One Day More"
Year: 1987
This had everything fans love about Les Mis: spirited orphans, star-crossed lovers, big-haired student revolutionaries, jauntily tied scarves, and a really, really dramatic box step.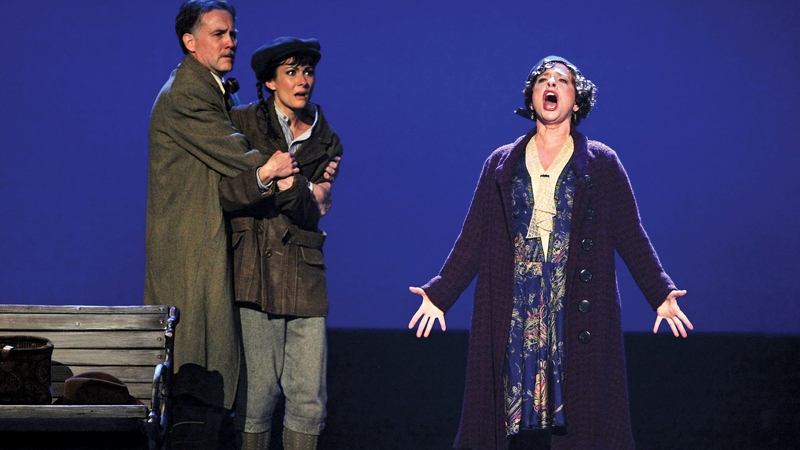 Patti LuPone sings "Everything's Coming Up Roses" from Gypsy for the 2008 Tony Awards®.

5. Show: Gypsy
Song: "Everything's Coming Up Roses"
Year: 2008
Everyone has a favorite Momma Rose—Ethel, Angela, Tyne, Bernadette, Bette. Give us Patti LuPone every day of the week and twice on Sunday.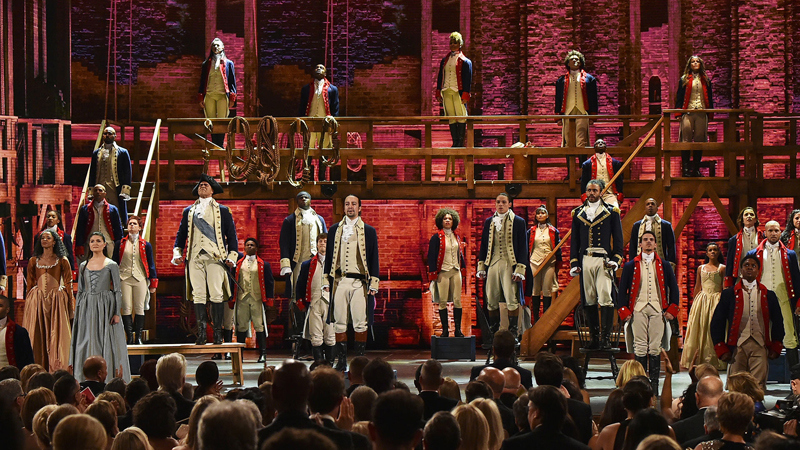 The cast of Hamilton performs "Yorktown" for the 2016 Tony Awards®.

6. Show: Hamilton
Songs: "History Has Its Eyes on You" / "Yorktown"
Year: 2016
The beloved historical musical received a record-setting 16 nominations, and ultimately brought home 11 wins. Hamilton scribe Lin-Manuel Miranda and the cast delivered a powerful battle scene, and host James Corden charmed throughout the show.

7. Show: Spring Awakening
Songs: "Mama Who Bore Me" / "The Bitch of Living" / "Totally F**ked"
Year: 2007
Medleys can be challenging, but Duncan Sheik and Steven Sater's 19th-century-set teen angst-filled rock musical Spring Awakening nailed it with a fresh and cool performance. And the shaky camerawork during "Totally F**ked" was a stroke of dizzying genius.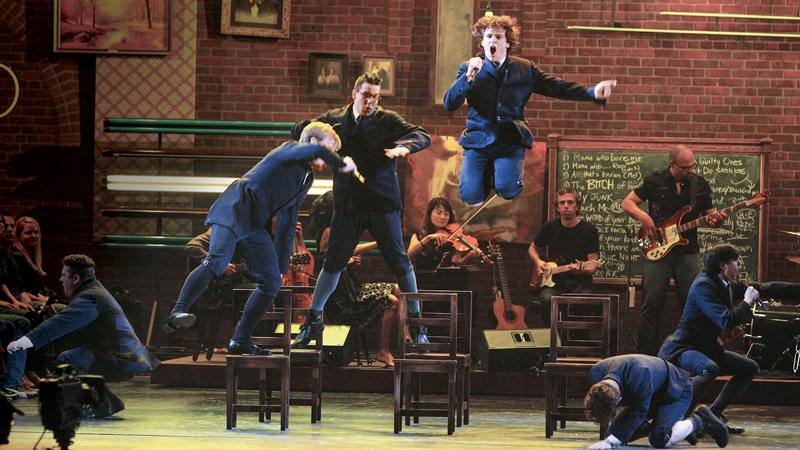 The Spring Awakening cast, which won eight Tonys in 2007.

8. Show: A Chorus Line, Annie, Ain't Misbehavin', Sweeney Todd, Evita
Songs: "What I Did for Love" / "Tomorrow" / "Honeysuckle Rose" / "By the Sea" / "Buenos Aires"
Year: 1981
This was an extraordinary achievement: bringing together five women—Priscilla Lopez, Andrea McArdle, Nell Carter, Angela Lansbury, and Patti LuPone—who originated roles in the previous five Best Musicals to sing their signature songs. Even more extraordinary: All five shows were still running (four on Broadway plus Sweeney on tour).

9. Show: Shuffle Along, or the Making of the Musical Sensation of 1921 and All That Followed
Song: "Broadway Blues"
Year: 2016
More than just a stellar song-and-dance number featuring tap-dance king Savion Glover's best work, this clip is a little piece of history—a salute to a long-forgotten, nearly 100-year-old hit. And shout out to Audra McDonald who kicked higher than everyone.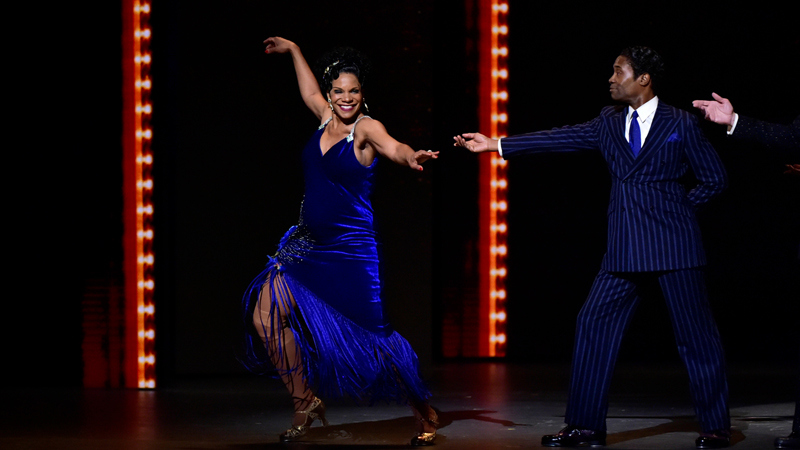 Audra McDonald and Savion Glover perform "Broadway Blues" from Shuffle Along, or the Making of the Musical Sensation of 1921 and All That Followed for the 2016 Tony Awards®.

10. Show: They're Playing Our Song
Song: "They're Playing Our Song"
Year: 1979
This slick Marvin Hamlisch-Carole Bayer Sager song captured the '70s perfectly, and the fun that Robert Klein and Lucie Arnaz seemed to be having as they grooved through their performance was contagious.

READ MORE: See The Complete List Of Nominees For The 73rd Annual Tony Awards®

Photo Credits: Andrew H. Walker/Getty Images (Gypsy); Theo Wargo/Getty Images (Hamilton); Bryan Bedder/Getty Images (Spring Awakening); CBS Photo Archive (Shuffle Along).

Watch the 73rd Annual Tony Awards®, hosted by James Corden, live from Radio City Music Hall in New York City on Sunday, June 9 at 8/7c on CBS and CBS All Access.