By Brantley Bardin

If you think interviewing a nonstop parade of celebrities inures one to being starstruck, think again. "Halle Berry still makes me giddy," admits Entertainment Tonight co-host Kevin Frazier with a laugh. Once an in-demand sportscaster at such outlets as ESPN, Frazier headed to Hollywood 15 years ago, co-anchoring ET's weekend edition and The Insider before joining Nancy O'Dell at ET's flagship show in 2014. Says the host, "I have the greatest job in the free world!"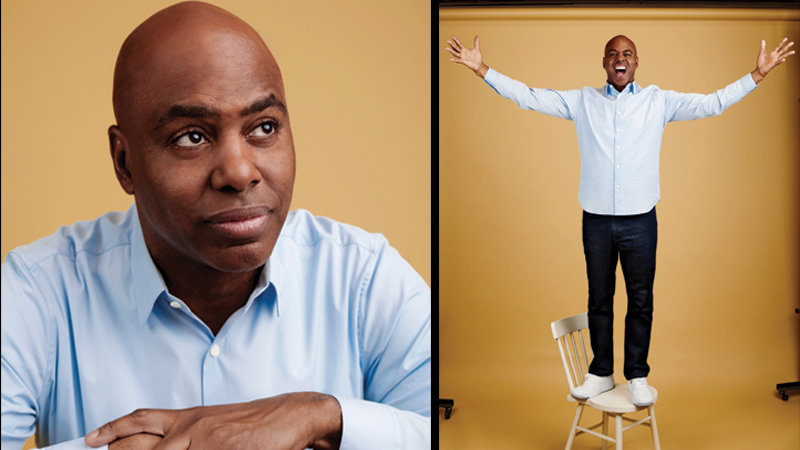 It looks it! How did you transition, at the age of 38, from sports guru to showbiz news anchor?

My agent called and said the folks at ET wanted me to come and read for them. I said, "For what? I'm a sportscaster!" But I did. Then they called me back in and [former ET executive producer] Linda Bell Blue said, "How many people watched you on TV last night? Because last night Entertainment Tonight [had] 7.2 million viewers. But I understand if you want to keep doing that little sports show." [Laughs.] That's when I started to see the light.

So, what's the difference between interviewing, say, Kobe Bryant and Lady Gaga?

The big difference is that if Shaquille O'Neal had missed four free throws and cost the game, you could say, "Shaq, that was terrible tonight." But you can't walk up and say, "Hey, Brad Pitt, your last movie was awful!" [Laughs.]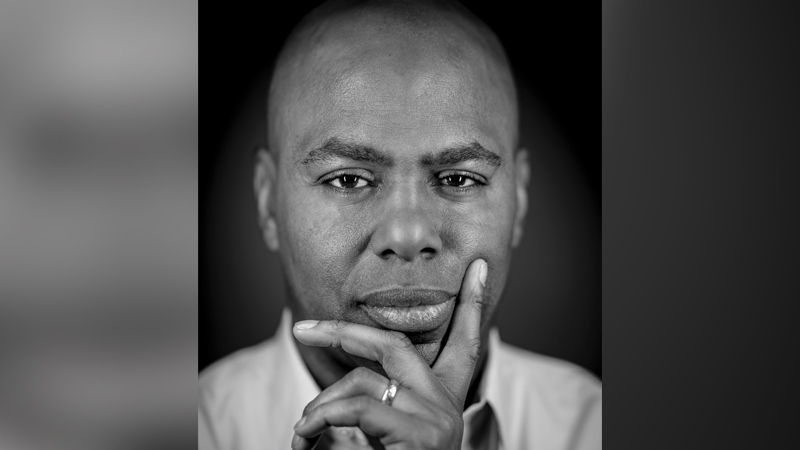 Why do you think ET, the longest-running entertainment news show in TV history, resonates so strongly with viewers?

Two reasons. There's the aspirational factor—you want to escape the rigors of life and watch what's happening with people living glamorous lives. But sometimes their lives go off the rails, and you want to see that, too, because everybody's life goes off the rails sometimes.

READ MORE: Entertainment Tonight Hosts Nancy O'Dell And Kevin Frazier Dish On Their Dreamy Jobs​

I've interviewed celebrities for years, but sometimes, I still think, This can't be real! Ever have a moment like that?

100 percent! That was how it was for me with Prince. I first met him at a party at his house in L.A. after the NAACP Image Awards—Oprah, Gayle [King], Stevie Wonder, everybody was there—and we struck up a friendship.

So one night, Prince calls and says, "Hey, can you come over?" and I get there and he answers the door himself … in flip-flops! He said, "I just wanted you to look at my new website with me." So we hung out and had a little techy conversation, but every now and then I'd look over and think, Oh my God, I'm talking to Prince.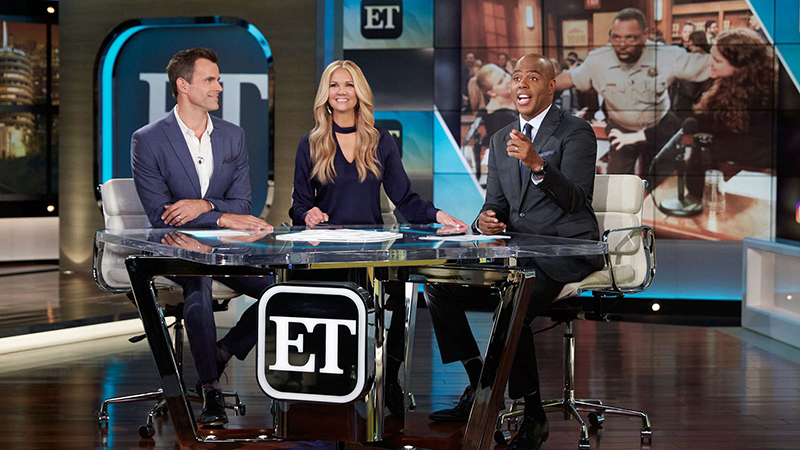 So cool. Flip that coin and tell us how a Jamie Lee Curtis interview at a Comic-Con last year went off the rails when you confused your Halloween and Friday the 13th masks. You asked, "Do people still put on hockey masks and try to scare you?" and she responded, "Wrong movie, baby."

[Laughs.] Yes, I said "hockey mask" instead of the "pullover William Shatner mask," and you would have thought I'd killed her child. The interview was streaming live, so I got flooded with people ripping me! I was, like, "OK, Jamie Lee, you won, you got me!" [Laughs.] But if you think that every interview's going to be perfect and every star is going to love you, you're in for a rude awakening.

You're a father of three who's married to a Los Angeles federal public defender and—

And that's perfect, because my wife balances out what I do. I'm interviewing celebrities while she's out there defending people on the worst days of their lives. I'm very lucky to be married to a woman who's a Yale Law School graduate and cares so deeply about her job. She's not a "Hollywood" kind of person.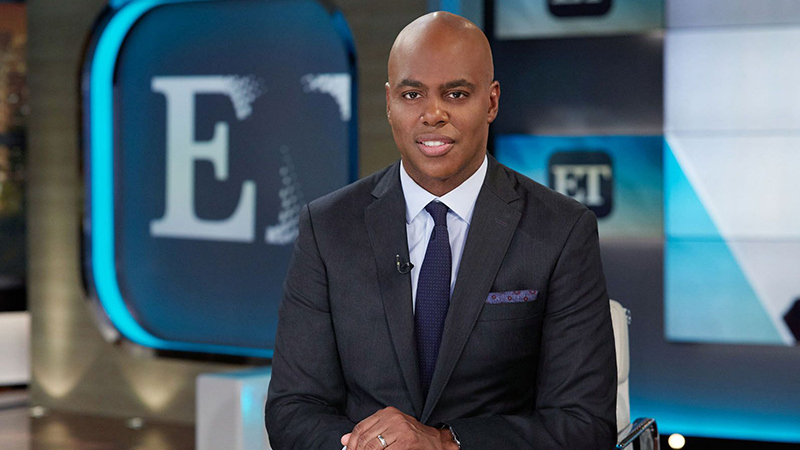 Perspective! Last question: Mary Hart was the face of ET for 29 years. How long are you in for?

I'm just so happy here. I've been granted one of the great gifts, and every day I nurture it and focus to make sure that what Mary Hart began is sustained. So in my life now, I'm winning!

SEE MORE: Your Favorite Entertainment Tonight Cast Members Looking Fabulous

Photo Credits: Timothy Kuratek (Frazier portraits); Cliff Lipson (Frazier on ET set).

Watch Entertainment Tonight Weekdays on CBS and CBS All Access. Check local listings for times.