Why The TV Show Beauty And The Beast Matters
Love never dies—and neither does the fandom of 1980s cult hit television series Beauty and the Beast.
By Nate Millado
Once upon a time—long before a singing, dancing candelabra—there lived a beauty and a beast in an enchanted land. In CBS' modern-day retelling of the classic fairy tale, the "beauty" was an assistant D.A. named Catherine (Linda Hamilton), the noble "man-beast" was feline-faced Vincent (Ron Perlman, who also rocked a full mane of hair—this was the '80s, after all). And the "enchanted land" was Manhattan—divided into the World Above and the World Below, a subterranean community of outcasts.
STREAM: Full Episodes Of Beauty And The Beast On CBS All Access
After some goons kidnap Catherine—due to a pesky case of mistaken identity—slash her face, and leave her for dead in Central Park, Vincent whisks her away to his underworld and nurses her back to health for weeks as their bond deepens. The rest is history ... well, for three seasons, at least.
Beauty and the Beast
premiered September 25, 1987, and was canceled in 1990, but its cult following has grown over the last three decades. Here's why: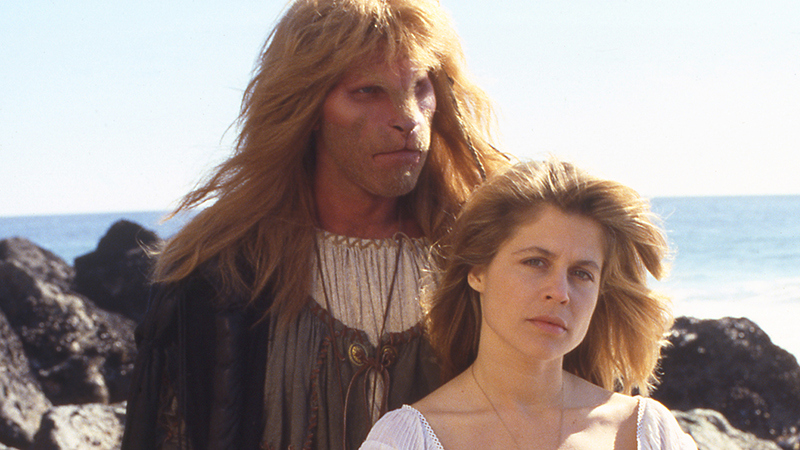 Ron Perlman (as Vincent) and Linda Hamilton (as Catherine Chandler) in
Beauty and the Beast
.
It was unlike anything you'd seen before.
Amid a primetime slate of family sitcoms and crime dramas,
Beauty and the Beast
practically created its own genre: fantasy-romance, with a touch of case-of-the-week. And once you got past the admittedly bonkers premise, you were entranced by the lush production value, the swelling score, the old-fashioned will-they-or-won't-they, and truly committed acting. (Perlman spent four hours every day in the makeup chair; if that's not commitment, we don't know what is.)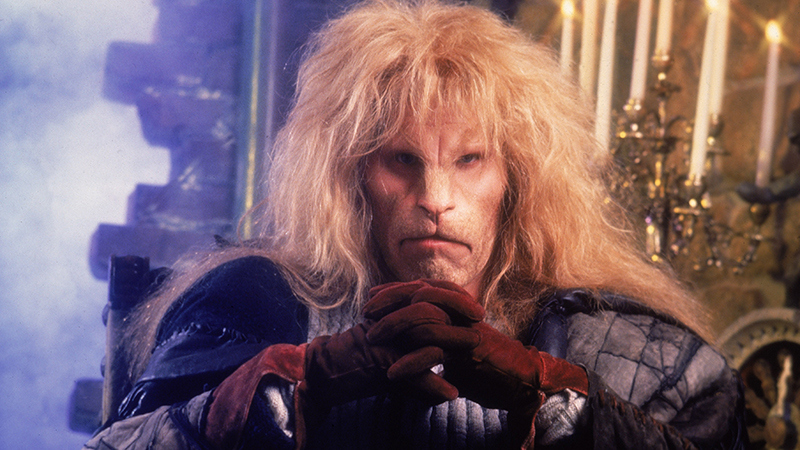 Actor Ron Perlman sits in full makeup and costume for his
Beauty of the Beast
character. It took four hours on average to get the "lion man" look.
It made viewers swoon...
Nearly 20 million tuned into the Catherine and Vincent saga each week during the first season. The pair had an empathic bond—Vincent could sense whenever his beloved was in danger and would come roaring to her rescue. The cultured creature would woo her with Shakespearean sonnets, while Catherine helped the beast connect with his inner beauty. When the star-crossed lovers finally do the deed, it's to a montage of clasped hands and blooming roses—no joke. Catherine became pregnant (!)—as did Hamilton in real life (!!), who asked to be written off the show (!!!). The writers (spoiler alert) killed her off at the start of Season 3, and Vincent spends the rest of the run searching for their baby.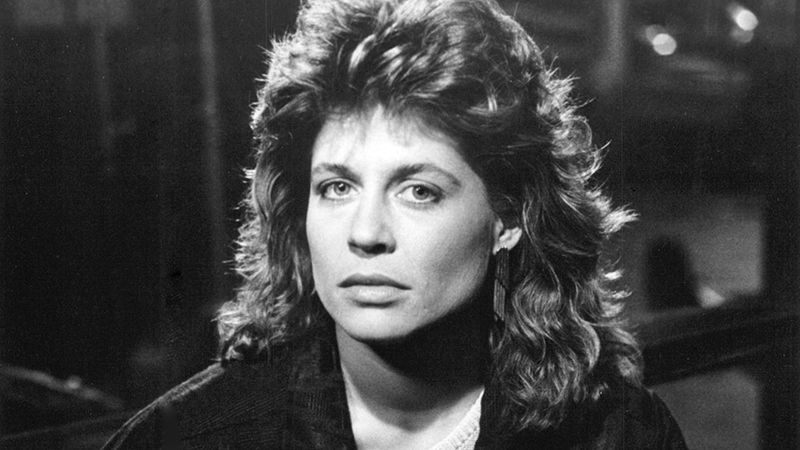 Linda Hamilton, circa 1985.
... And award shows, too.
Fantasy doesn't often connect with academy voters, yet
Beauty and the Beast
earned 24 Emmy nominations and six wins during its run. Perlman even won the Golden Globe in 1989 for best actor in a drama series.
Its alumni further cemented its cult status after its run.
Hamilton traded her "damsel in distress" for "biceps-bulging badass" as Sarah Connor in
Terminator 2
. Perlman became Hellboy, then Clay Morrow on
Sons of Anarchy
. And you may have heard of
Beauty
's then-unknown scribes: George R.R. Martin, who would go on to write the
Game of Thrones
epic, while Howard Gordon and Alex Gansa would create
Homeland
on Showtime.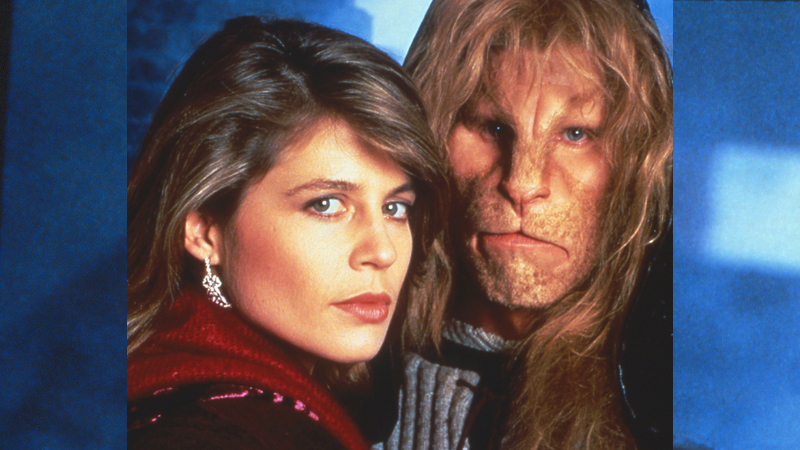 American fantasy series
Beauty and the Beast
blends romance and crime drama for a TV show like no other.
It laid the groundwork for future fantasy-romances.
We might not have had shows about vampire-slaying high schoolers or alternate fairy-tale universes had
Beauty and the Beast
not been green-lit. Producer Ron Koslow went on to create the vampire detective procedural
Moonlight
—another CBS cult fave—as well as a
Beauty and the Beast
reboot on
The CW
, which ran for four seasons. And
CBS All Access
now has its own fairy-tale-inspired original series,
Tell Me A Story
.
Originally published in
Watch!
Magazine, May-June 2019.
Photo Credits: CBS Photo Archive/Getty Images (2); Silver Screen Collection/Getty Images (Hamilton); CBS Photo Archive/Getty Images.
Stream full episodes of
Beauty and the Beast
on
CBS All Access
.