Five Questions With Patrick Brammall Of No Activity
Get to know the actor who plays Detective Cullen in No Activity, a CBS All Access original comedy series.
Just in time for the Thanksgiving holiday weekend,
Patrick Brammall
and company are back for more hijinks and hilarity in
No Activity
.
As we anxiously await the return of the amusing and addictive
CBS All Access
series—Season 3 of
No Activity
drops November 21—we wanted to get to know the leading funny man behind the show.
Watch!
chatted with
No Activity
star and co-developer Patrick Brammall about life in Los Angeles, working with famous co-stars, and having fun trying on different jobs.
1. Who's your biggest inspiration?
It's always changing—I take inspiration from many and various sources. Right now I'm extremely impressed by my dog, Walter. He manages to stay very positive even though we literally feed him dog food on the floor twice a day.
2. Watch! is all about television's hottest shows. Tell us about No Activity and your character Detective Nick Cullen.
Cullen is an uptight cop whose ambitions are constantly thwarted. In Season 3, he's been demoted from detective to patrol cop, which stings. But he counts on help from Sophie, his higher/ranked girlfriend (
Beth Behrs
) to help him get back to detective. Among the new partners he has to deal with,
the extradition flight he takes with Officer Brock
(Keegan-Michael Key) is especially funny.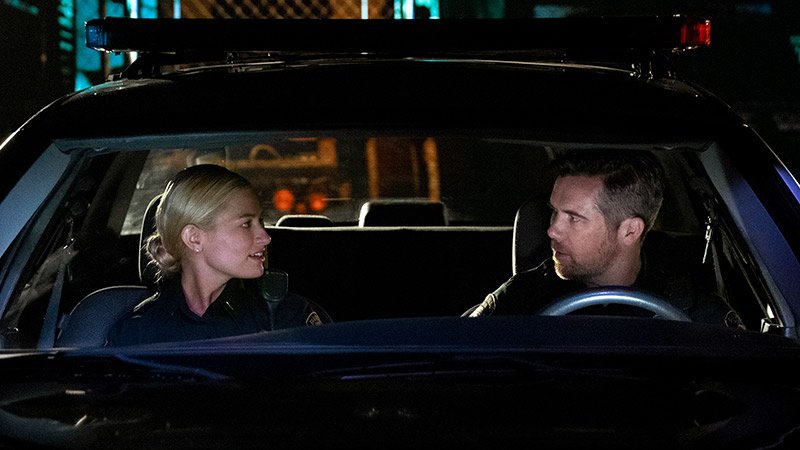 Beth Behrs as Sophie Beyers and Patrick Brammall as Nick Cullen in
No Activity
.
STREAM: Full Episodes Of No Activity Exclusively On CBS All Access

3. When not filming No Activity, what do you like to do?
When not filming episodes, I'm writing, casting, and editing the show with the my co-creator (and writer/director) Trent O'Donnell. I don't have a lot of time for other stuff. Although I have been regularly bouldering for the last year.
Also I'm looking at buying a house. Man, I'm so L.A. I've really changed.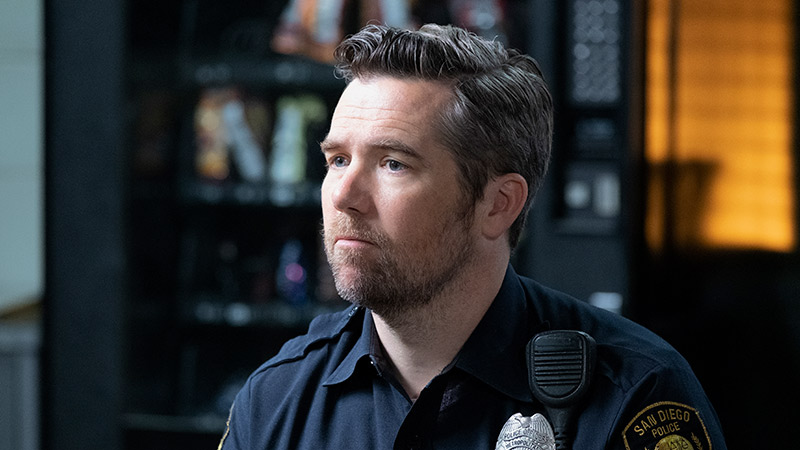 No Activity
star and co-developer Patrick Brammall is back in blue at the San Diego Police Department as Officer Nick Cullen.
4. What was the first day on set like? First scene you filmed? Any memories or fun stories?
On set is a very relaxed atmosphere. One of my favorite storylines is from Season 2
where Jessica Alba does a ride-along
with me and Tim Meadows as research for a role. It turns very weird when she takes hold of both our guns and forces me to drink my own pee. This last detail was 100% Jessica's idea. Yes. She is a sicko.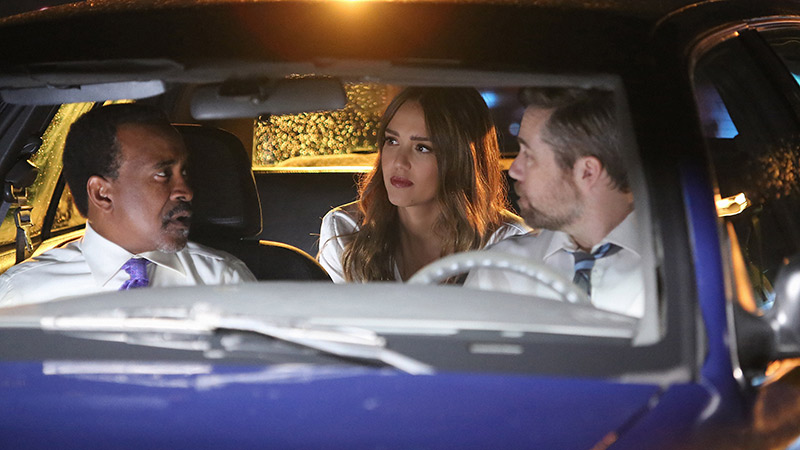 Tim Meadows as Detective Judd Tolbeck, Jessica Alba as The Actress, and Patrick Brammall as Detective Nick Cullen in Season 2 of
No Activity
.
5. Why did you decide to become an actor?
I thought as a kid that if I could be an actor, I'd be able to have all sorts of careers. And that's really worked out. I've been a cop (
No Activity
,
Glitch
), a mountain climber (
Evil
), a drug dealer (
The Letdown
)—and many others.
I guess they all mask my true occupation; professional attention seeker.
WATCH: No Activity Season 3 Official Trailer
Photo Credits: Jared Mechaber/CBS; Jason LaVeris/CBS (2); Patrick McElhenney/CBS; Jason LaVeris/CBS.
Stream every episode of
No Activity
Season 3 on Thursday, Nov. 21 only on
CBS All Access
.