Black Excellence
In honor of Black History Month, Watch salutes the groundbreaking shows, breakout performances, and barrier-breaking moments featuring African-American televisionaries.
By Nate Millado
Nichelle Nichols
played Lieutenant Nyota Uhura in the original
Star Trek:The Original Series
. Nichols actually considered bolting from the sci-fi series after the first season, but a famous Trekkie changed her mind.
Star Trek
superfan Dr. Martin Luther King Jr. told Nichols at an NAACP fundraiser: "What you've accomplished, for all of us, will only be real if you stay." And so she did. The legendary lip-lock between Lieutenant Uhura and Captain Kirk in Season 3 is one of the first interracial kisses on American television; it aired just a year after the Supreme Court's landmark ruling on interracial marriage.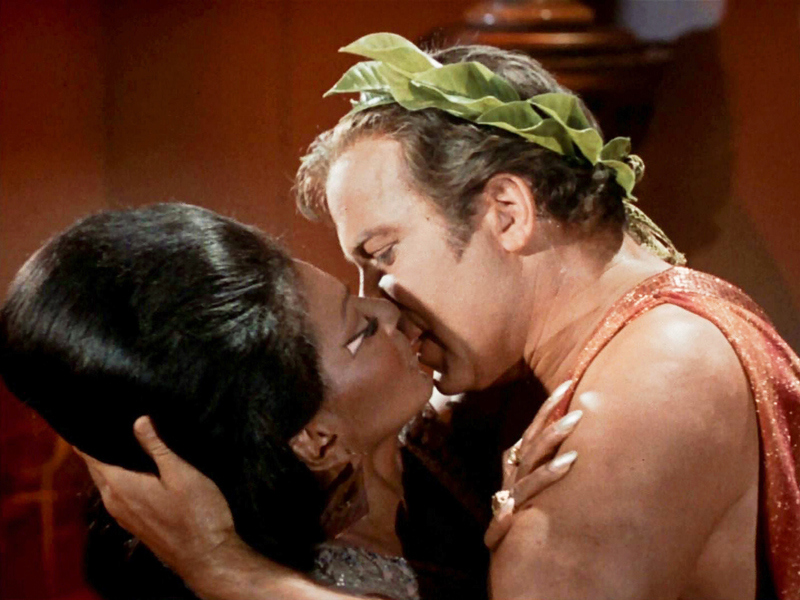 The legendary lip-lock between Lieutenant Uhura (Nichelle Nichols) and Captain Kirk (William Shatner).
The Jeffersons
, starring
Sherman Hemsley
and
Isabel Sanford
as George and Weezy, is one of the longest-running sitcoms with a predominantly Black cast—and is the first to feature a married interracial couple on television. (Fun fact:
Roxie Roker
, who played Helen Willis, is Lenny Kravitz's mom!)
Good Times
introduced J.J.'s catchphrase "Dy-no-mite!" to the pop culture lexicon—as well as a young Janet Jackson as Penny to pop culture.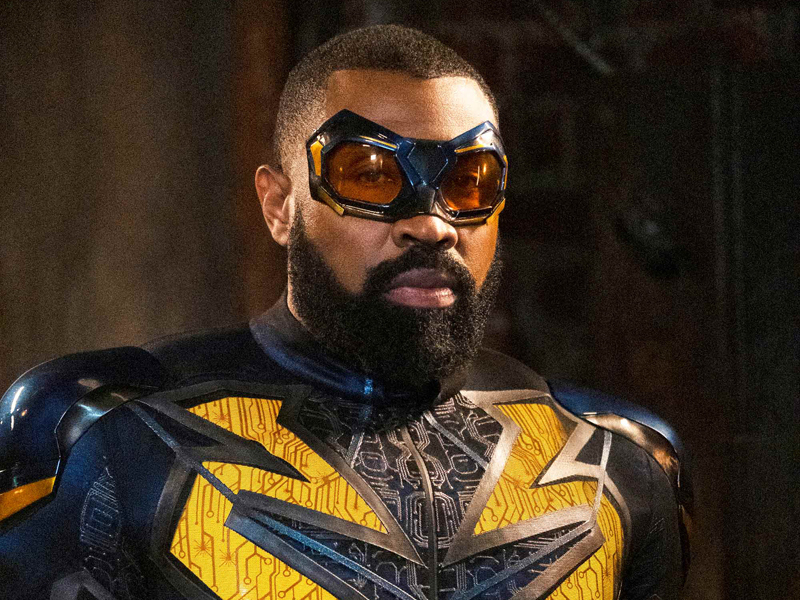 Jefferson Pierce suited up as Black Lightning (Cress Williams).
DC Comics' first Black superhero,
Black Lightning
, is also the first superhero series on The CW led by a mostly Black cast, including
Cress Williams
as Jefferson Pierce/Black Lightning.
Simone Missick
plays complicated, razor-sharp, fast-talking (and sometimes messy) Judge Lola Carmichael on
All Rise
. "We have never seen a Black woman on TV like this, and I relish being able to do it," she told
Watch
.
The Neighborhood
—which stars
Tichina Arnold
and
Cedric the Entertainer
, who's also an executive producer—doesn't shy away from timely issues like racial injustice (in the episode "Welcome to the Movement") and white privilege ("Welcome to the Conversation").
Tichina Arnold also earned raves as no-nonsense mom Rochelle on The CW's
Everybody Hates Chris
—Chris Rock's semi-autobiographical sitcom set in the Bedford-Stuyvesant section of Brooklyn. Only Rochelle could deliver threats that were both fearsome and funny: "If I ever catch any of y'all spray-paintin' on anybody's wall, I'll put my foot so far up your behind that you'll have toes for teeth!"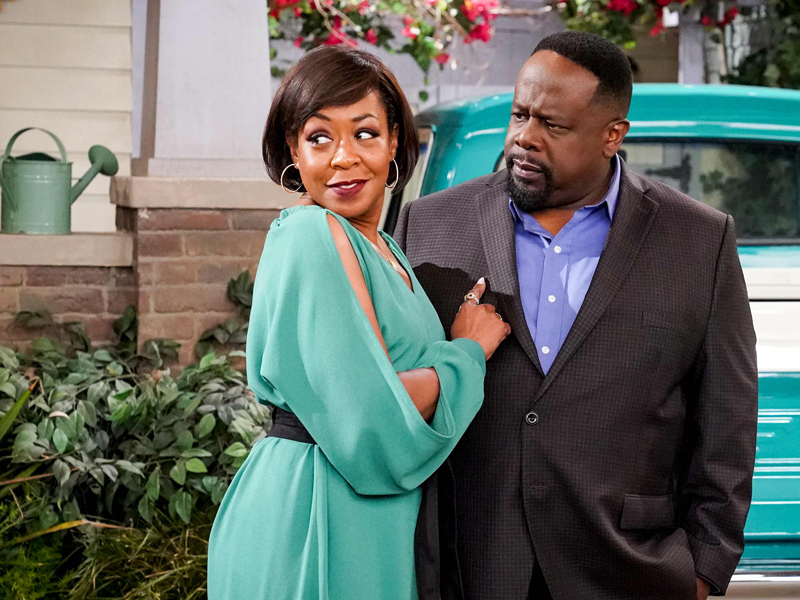 Tina (Arnold) and Calvin (Cedric the Entertainer) in
The Neighborhood
.
SUBSCRIBE NOW: Enjoy 4 Digital Plus 2 Print/Digital Issues Of Watch Per Year—For Free!
Ever the chameleon,
Don Cheadle
has garnered 10 career Emmy nominations so far, including his leading-man work on SHOWTIME's
House of Lies
and
Black Monday
.
Halle Berry
is the first African-American woman to win Best Actress at the Oscars. She also brought her star power to the small screen as astronaut Molly Woods in Steven Spielberg's summer event series,
Extant
. "I think it's really important that we keep forging ahead," she told Deadline at the time. "Being women of color, not necessarily letting our color precede us but just search out strong, character-driven, complicated roles that we can play. We no longer have to be in the background or be the sidekicks."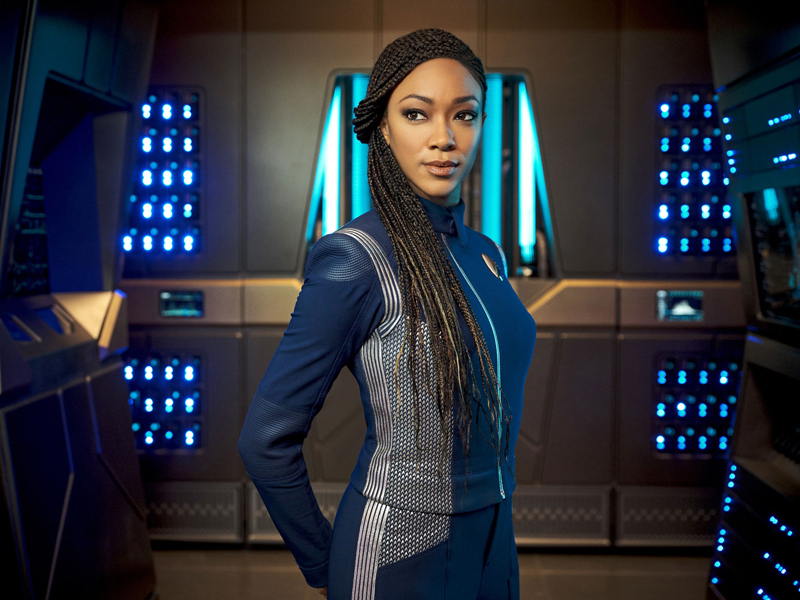 Michael Burnham (Sonequa Martin-Green) commands the
U.S.S. Discovery
.
Sonequa Martin-Green
breaks new ground as Michael Burnham on
Star Trek: Discovery
. "Being the first Black female lead of a Star Trek show. I don't know if I can put it into words how honored I am and how blessed I am to be in this position, at a time such as this."
CBS' revolutionary rom-com
Bob ♥️ Abishola
is the first to feature a Nigerian family front and center:
Folake Olowofoyeku
as Abishola,
Shola Adewusi
as her Auntie Olu,
Barry Shabaka Henley
as her Uncle Tunde, and
Travis Wolfe, Jr.
as her son. Scene stealers
Gina Yashere
(Kemi),
Anthony Okungbowa
(Kofu), and
Bayo Akinfemi
(Goodwin) round out the cast.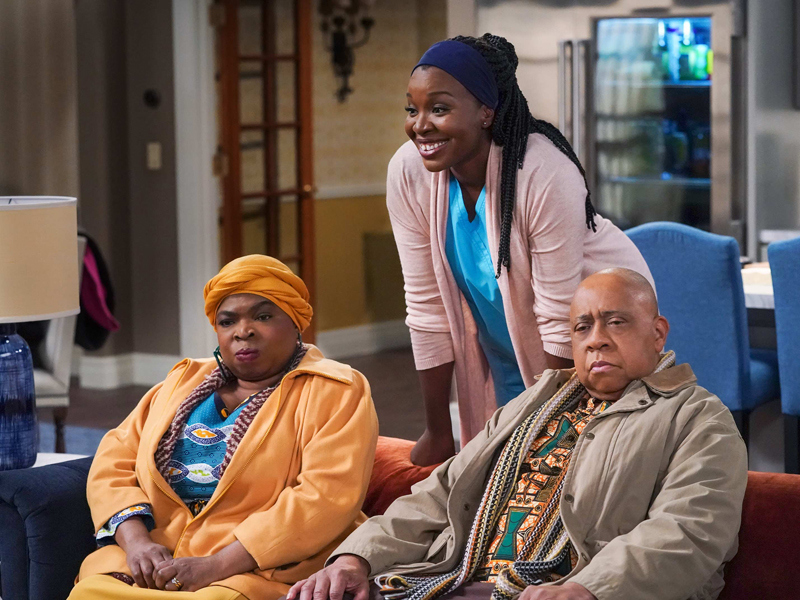 Abishola (Folake Olowofoyeku) with Auntie Olu (Shola Adewusi) and Uncle Tunde (Barry Shabaka Henley).
In 2017
Laverne Cox
became the first transgender person to play a transgender series regular on broadcast TV, as Cameron Wirth on CBS' legal drama
Doubt
.
DISCOVER MORE: Check Out The 15th Anniversary Issue Of Watch—Available Now!
Originally published in
Watch
Magazine, January-February 2021.