Dangerous Women: Exclusive Interview With Allison Tolman & Lana Parrilla Of Why Women Kill
Allison Tolman and Lana Parrilla slay in the stylish, sexy soap Why Women Kill—now streaming on Paramount+!
Peak Streaming | Brought to you by
Watch
By Nate Millado
Allison Tolman
is hangry. The night before reporting to work on
Why Women Kill
—
her first time back on set since the pandemic—the Emmy-nominated actress thought it'd be fun to fill out a letter board for her dressing room. The goal was to update it daily with a response to, "Why Do Women Kill Today?" Her first entry: "SHE'S HANGRY." Ensuing reasons included: "SHE MISSES HER CAT," "CO-STAR HAS 100X TATTOOS," "THESE OVERALLS SHRANK (PRETTY SURE)," and "IT'S NINETY DEGREES OUT IN JANUARY." So, Allison Tolman ... why do women kill today?
"It's got to be the 6 p.m. call time," she tells us. "It does not bode well that I don't get to work until the evening time." Tolman's actually fallen way behind on her letter board because "my nails are so nice now, I can't pry off the letters anymore." Tolman and her impeccable manicure are in the middle of filming the final episode of
Why Women Kill
, Marc Cherry's addictive anthology series on
Paramount+
.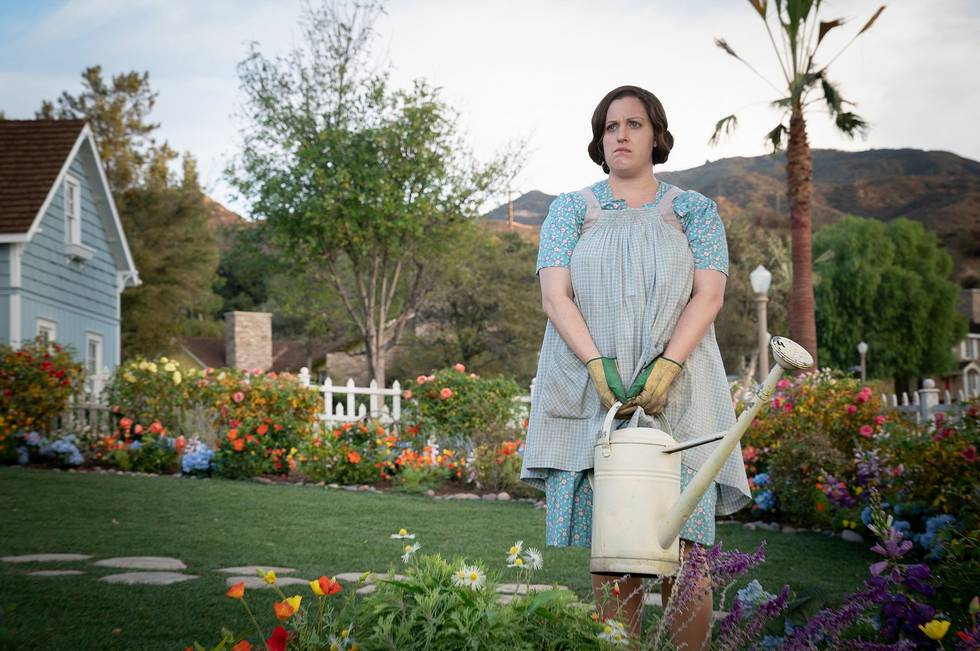 Allison Tolman in the Paramount+ Original series
Why Women Kill
.
Photo Credit: Nicole Wilder/Paramount+
While the previous iteration of
WWK
spanned multiple decades, this one takes place solely in 1949 and explores the meaning of beauty, the hidden truth behind the facades people present to the world—and the extreme lengths to which one woman will go to finally belong. So while the journey is ending for Tolman and co-star
Lana Parrilla
, the
WWK
experience is just beginning for fans of dark comedy.
Watch
caught up with the sophisticated stars ahead of the summer premiere.
Interview originally published in
Watch
Magazine, May-June 2021.
SUBSCRIBE NOW FOR FREE: Enjoy 4 Digital Plus 2 Print/Digital Issues Of Watch Per Year!
Season 2 of
Why Women Kill
premieres Thursday, June 3 on Paramount+. New episodes drop every Thursday.
This was your first role back after 10 months off. What hobbies did you pick up during quarantine?
AT:
Oh, so much. I learned how to make lunches at home. I started embroidery. I started teaching myself how to play the ukulele—but that did not stick.
LP:
I actually started my clothing line, which is comfort streetwear! That's something I've always wanted to do. And because there was so much time on our hands, it really afforded me time to get creative in that way. I come from a family of artists, so being creative is, like, my style: Designing, painting, and stuff like that is a lot of fun for me. And I recorded a song!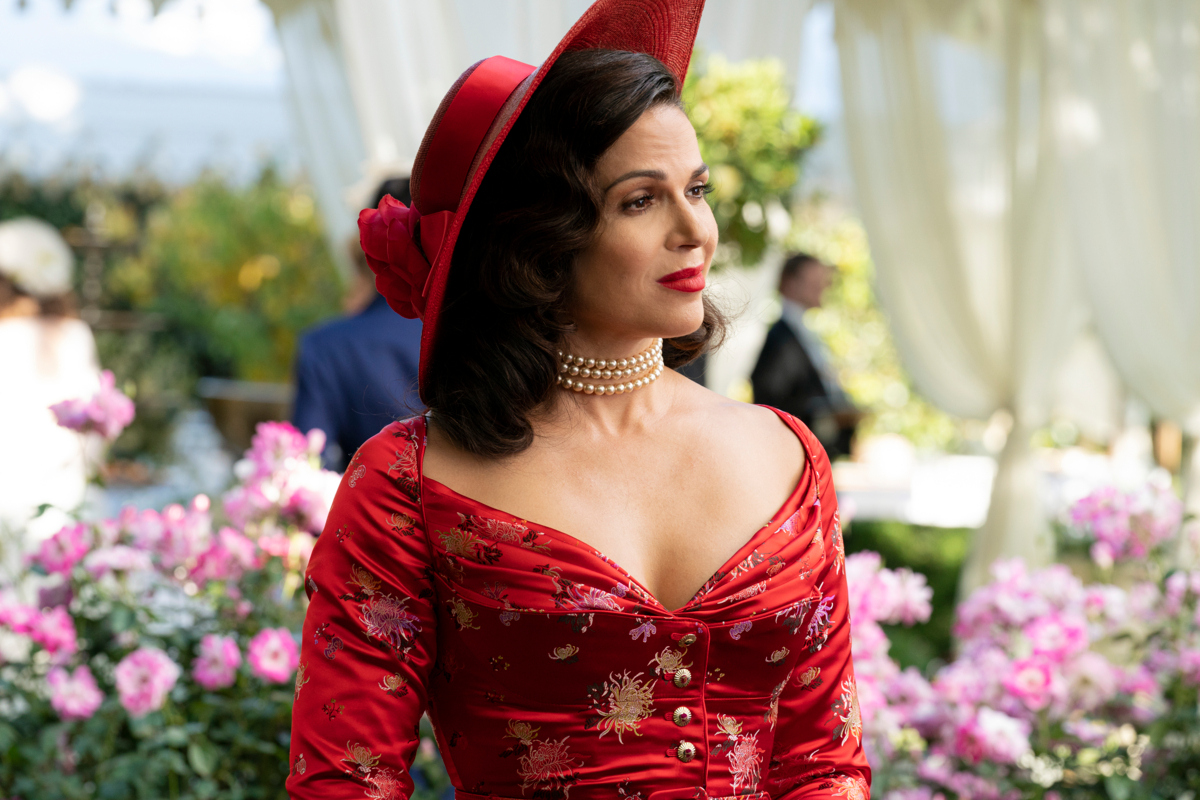 To slip into character, Lana Parrilla created a playlist ("Rita's Rhythms") of music from the era.
Photo Credit: Nicole Wilder/Paramount+
What intrigued you most about Why Women Kill? Why did you sign on?
AT:
[
WWK
creator] Marc Cherry's heightened style is unlike anything I've ever done, certainly on camera. My background is in theater and improv, and it seemed like those were going to translate well for this project. I just wanted to give it a shot and I've had so, so much fun.
LP:
I've never done comedy on this level, like Mark Cherry's dark comedy. What you see is not what you get there, you know. There are so many layers to these characters and they're not so black and white.
AT:
I love the idea of telling a story of a woman who felt invincible, and then getting to watch her become somebody, and what that entailed and what the consequences were of that journey--that was really what drew me to Alma.
LP:
I've often played controversial characters that you hate but end up loving. They are very misunderstood. When you first meet Rita, you're like, this is the queen bitch; she runs the show. But you have to always explore how a powerful person became this way. You realize that she's been a victim of so many circumstances in her life, and that is what caused her to be the way she is. But she is a redeemable character.
The first season of WWK was a multi-era affair: 1963 with Beth Ann (Ginnifer Goodwin), 1984 with Simone (Lucy Liu), and present day with Taylor (Kirby Howell-Baptiste). Which time period was your favorite to watch?
AT:
I think the further back in time you go, and the more repressed women were, the more interesting it is to see the inner workings of their lives. And I thought it was really interesting to see what that looked like in the '60s.
LP:
I was born in the '70s, so I remember going through the '80s. The fashion was completely outrageous! And I feel like there was more freedom for women than what had gone through the '60s and '70s. But from a personal standpoint, I also really loved people in my life who died from AIDS, I have actively been involved with the AIDS Walk in New York and in L.A., and spoken out to support that community. So that's another reason why I was so attracted to Simone's storyline.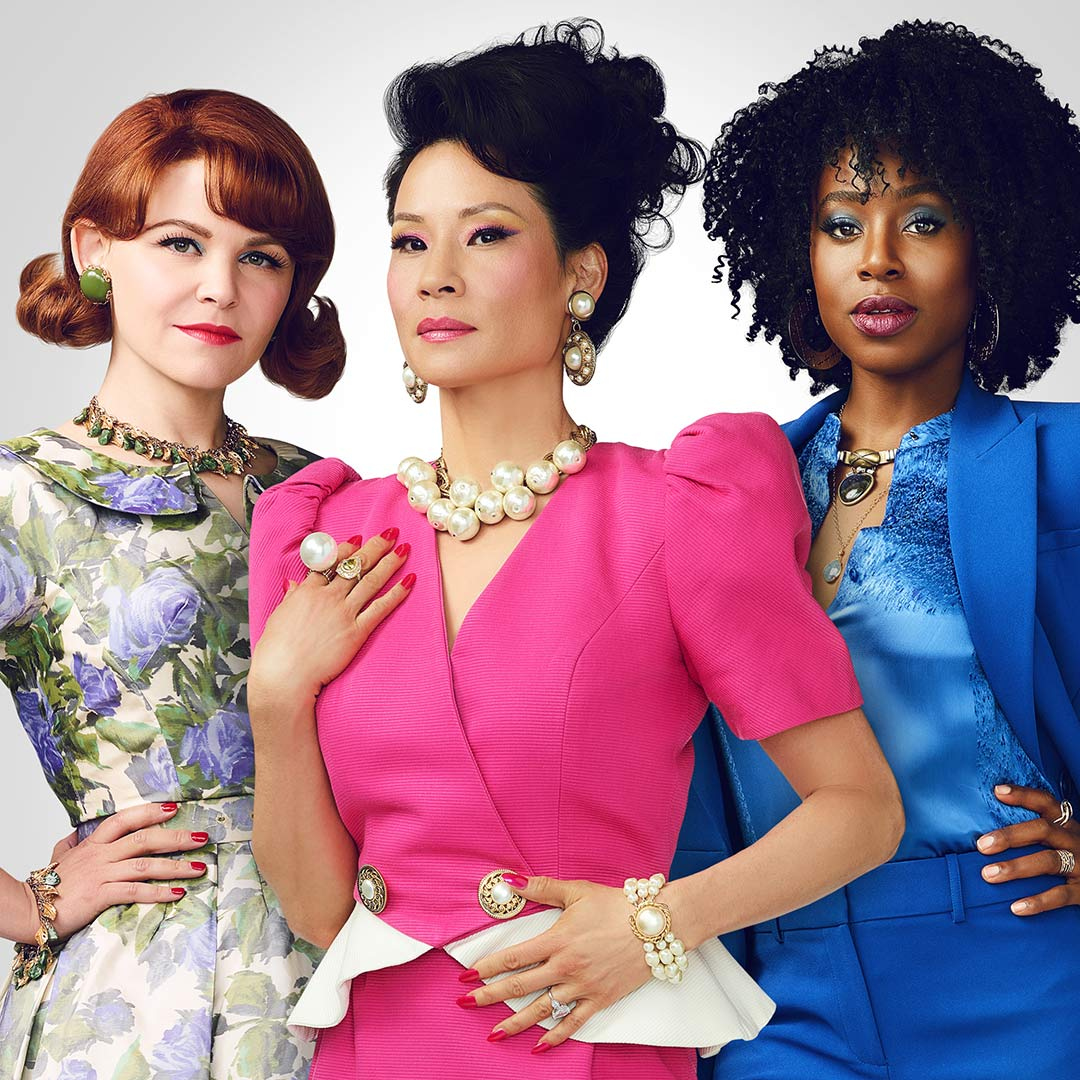 Ginnifer Goodwin as Beth Ann Stanton, Lucy Liu as Simone Grove, and Kirby Howell-Baptiste as Taylor Harding in Season 1 of
Why Women Kill
.
Photo Credit: Matthias Clamer/CBS
Unlike the previous season, this one takes place in 1949. What was it like going back in time?
AT:
Just the most fun! In addition to the artistic design of the cars, our exterior ... the attention to detail that they have on every single set piece. Getting to do a period piece was something that I've always wanted to do.
LP:
It actually threw me because I would always look at everyone [on set] like, "Why are we all wearing these masks? It's post-Spanish flu!" I love vintage anything. It was wonderful to step back into 1949 to see the cars and the fashion and even the language of that time.
The beauty about period pieces is that they enable you to tackle modern-day issues through the lens of 1949. What timely themes did you get to explore this season?
AT:
The concept of beauty as currency, and the idea that this is a woman who is fascinated with the beautiful, the glamorous, and the upscale, and what that kind of obsession and ambition does to her and what her ambition does to her. I think that's something that in the age of social media we can all relate to. That sort of notion of comparative thinking and the unattainable ideal.
LP:
I would say our human complexities of jealousy, rivalry, family dynamics that are ever-present and go back centuries, thousands of years. And it doesn't matter what time period we're in—those are ever present in just being a human being.
This cast is to die for! What was it like to play with this talented ensemble?
LP:
I can walk away from this show saying that I'm taking some real friends with me. It's interesting how we've gotten so close because we were kind of clumped into this little bubble together.
AT:
I spent the majority of my time with Nick [Frost], who plays my husband, Bertram. We clicked immediately, personally and professionally. I joked with Nick in the beginning that I live by myself with my cat. So when we went into work, I was like, "We're going to make sure every scene is blocked where my head is on your lap or your shoulder, cause you're the only other person I've been able to, like, hug and touch in a year!" So he took me in pretty quickly and I'd go spend time over at his place and with his family. And he can cook, which never hurt!
WHO'S WHO OF WHY WOMEN KILL, S2
Alma Fillcot (Allison Tolman)
A timid and awkward housewife, who remains optimistic in the face of the world's cruelty. Alma yearns for a spot in the local garden club and to see her ungainly daughter married, but her life is disrupted once she learns of her husband's secret hobby.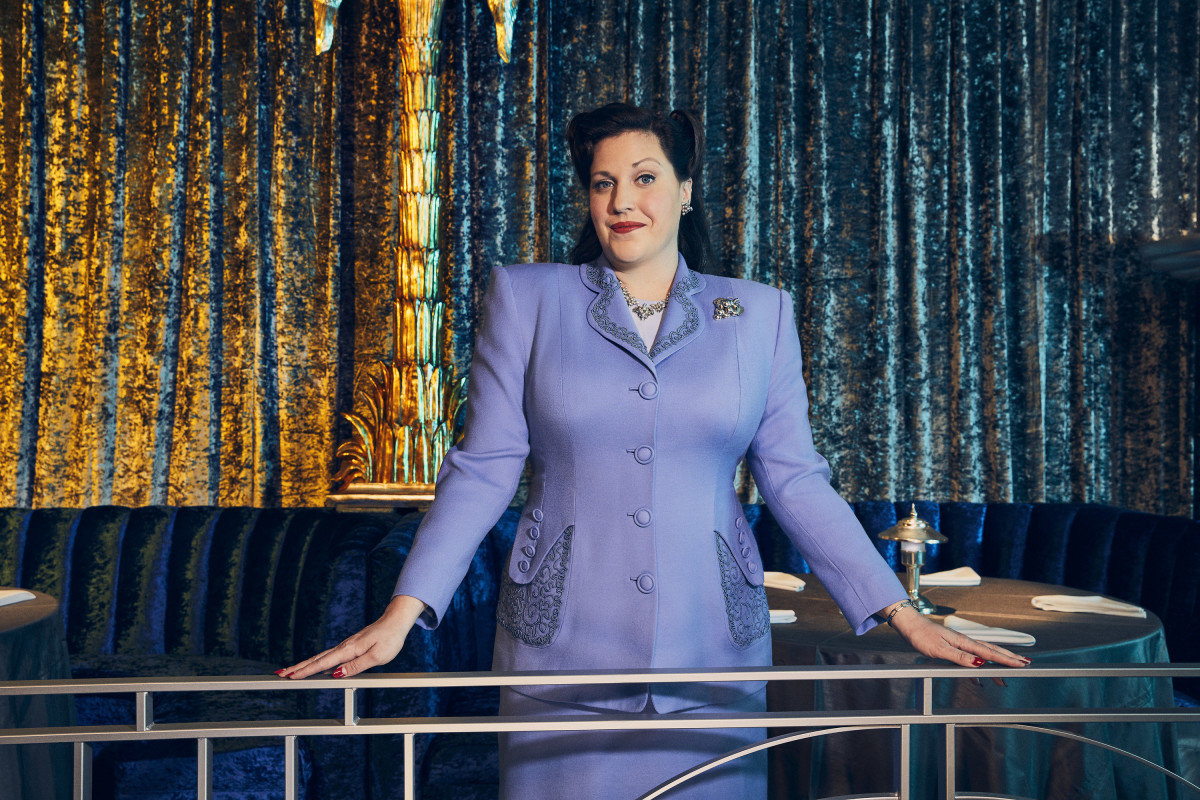 Allison Tolman as Alma Fillcot
.
Photo Credit: Sarah Coulter/Paramount+
Bertram Fillcot (Nick Frost)
Alma's beloved husband spends his days as a veterinarian, putting sick and injured animals out of their misery. Always kind and good-humored, Bertram has a secret hobby far darker than his jovial nature lets on.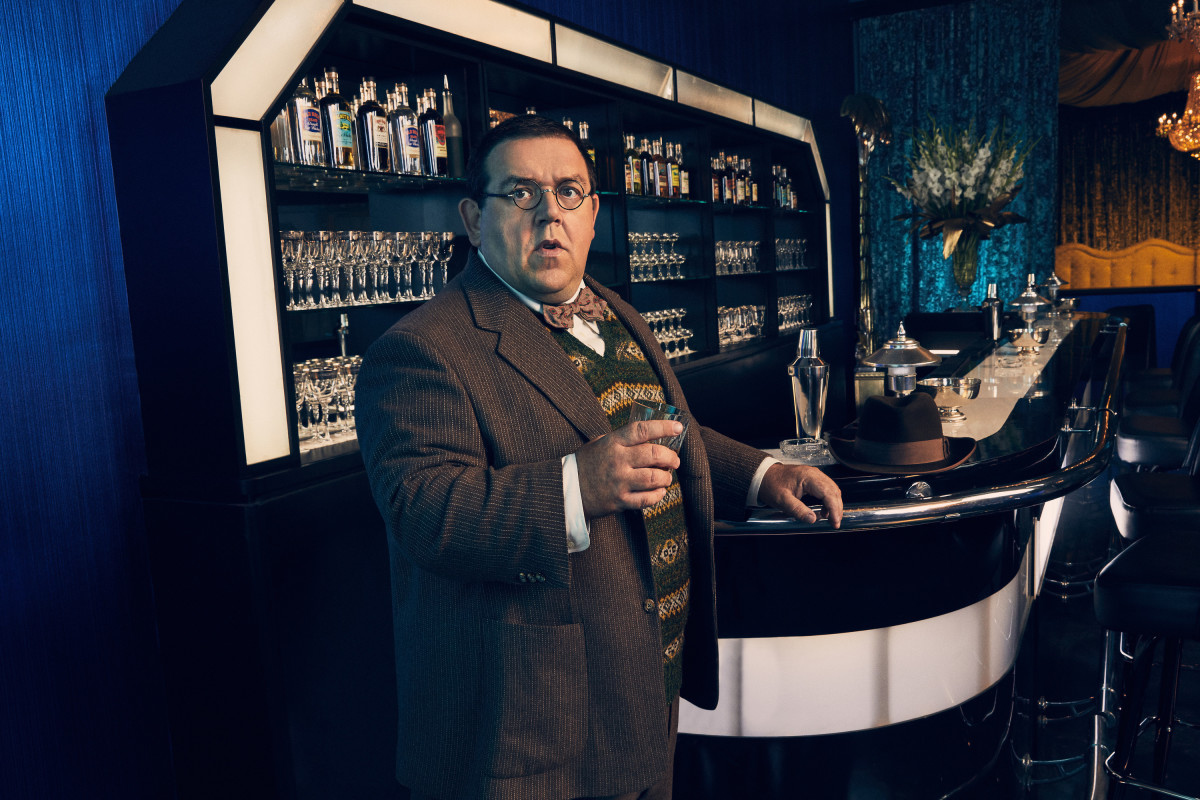 Nick Frost as Bertram Fillcot
.
Photo Credit: Sarah Coulter/Paramount+
Rita Castillo (Lana Parrilla)
The sardonic wife to the wealthy and evil Carlo Castillo. As she waits for her elderly husband to die, Rita runs the garden club with an iron fist and spends much of her time engaging in an affair with a younger lover.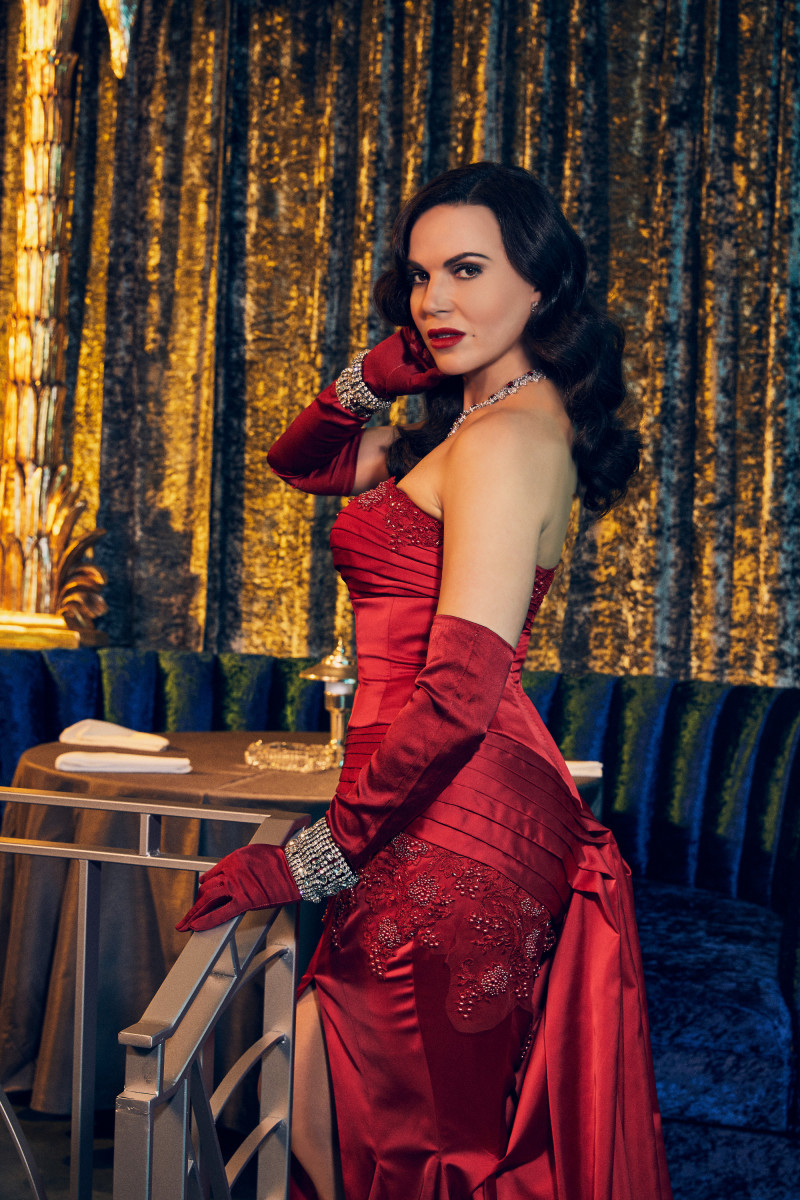 Lana Parrilla as Rita Castillo.
Photo Credit: Sarah Coulter/Paramount+
Dee Fillcot (B.K. Cannon)
Alma's wry and brassy daughter who works as a waitress in a local diner. Though self-deprecating,
Dee can be vulnerable under her emotional armor and finds her illicit affair with a secret lover to be both exciting and humiliating.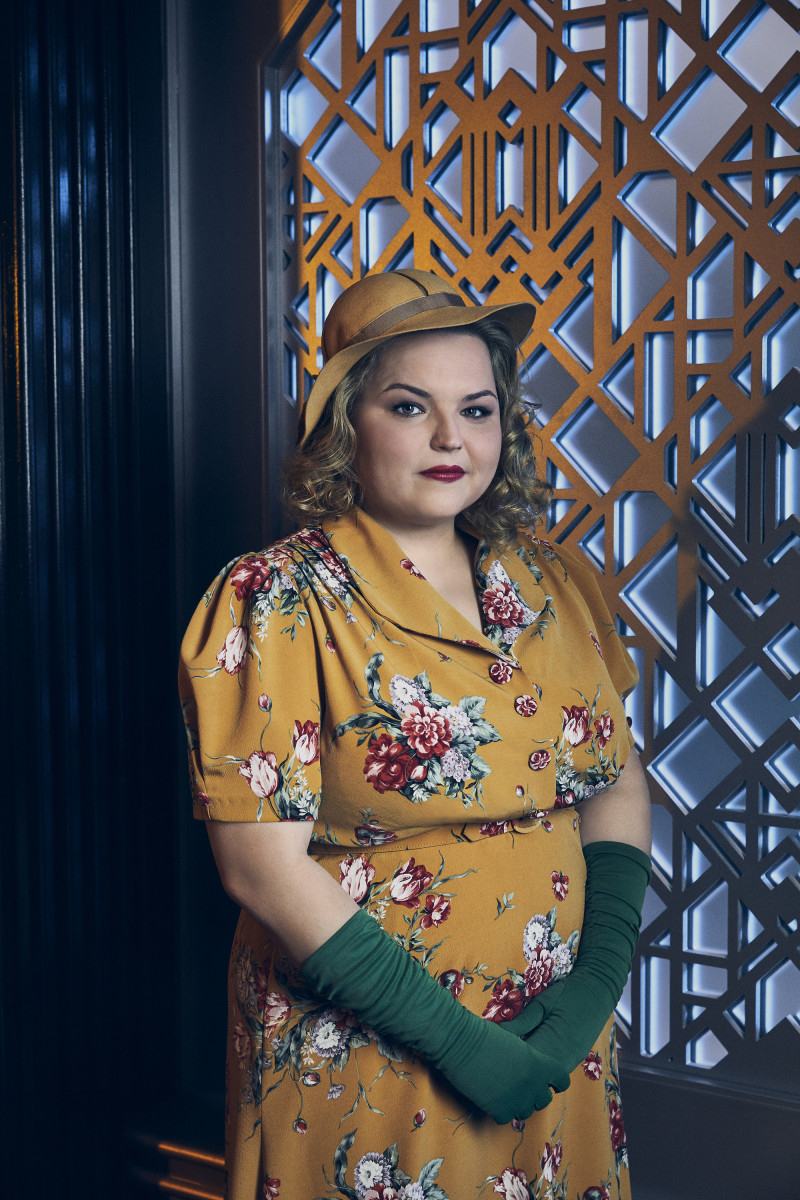 B.K. Cannon as Dee Fillcot.
Photo Credit: Sarah Coulter/Paramount+
Vern Loomis (Jordane Christie)
Tough, rugged private eye Vern is intrigued and suspicious when he's hired to investigate Rita's younger lover, whom she suspects is cheating on her.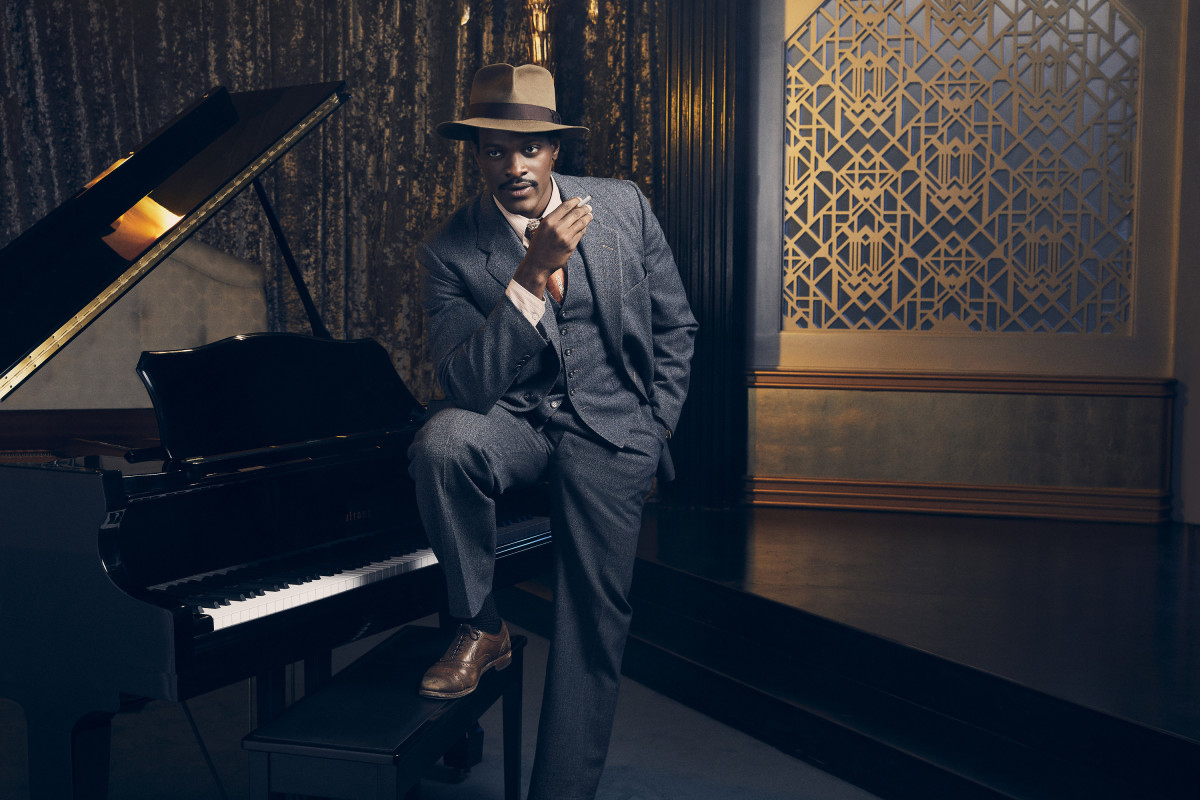 Jordane Christie as Vern Loomis.
Photo Credit: Sarah Coulter/Paramount+
Scooter Polarsky (Matthew Daddario)
Rita's gorgeous, sexy, and not-so-bright lover. A charming would-be actor, Scooter is well kept by Rita
but pursues a secret relationship elsewhere.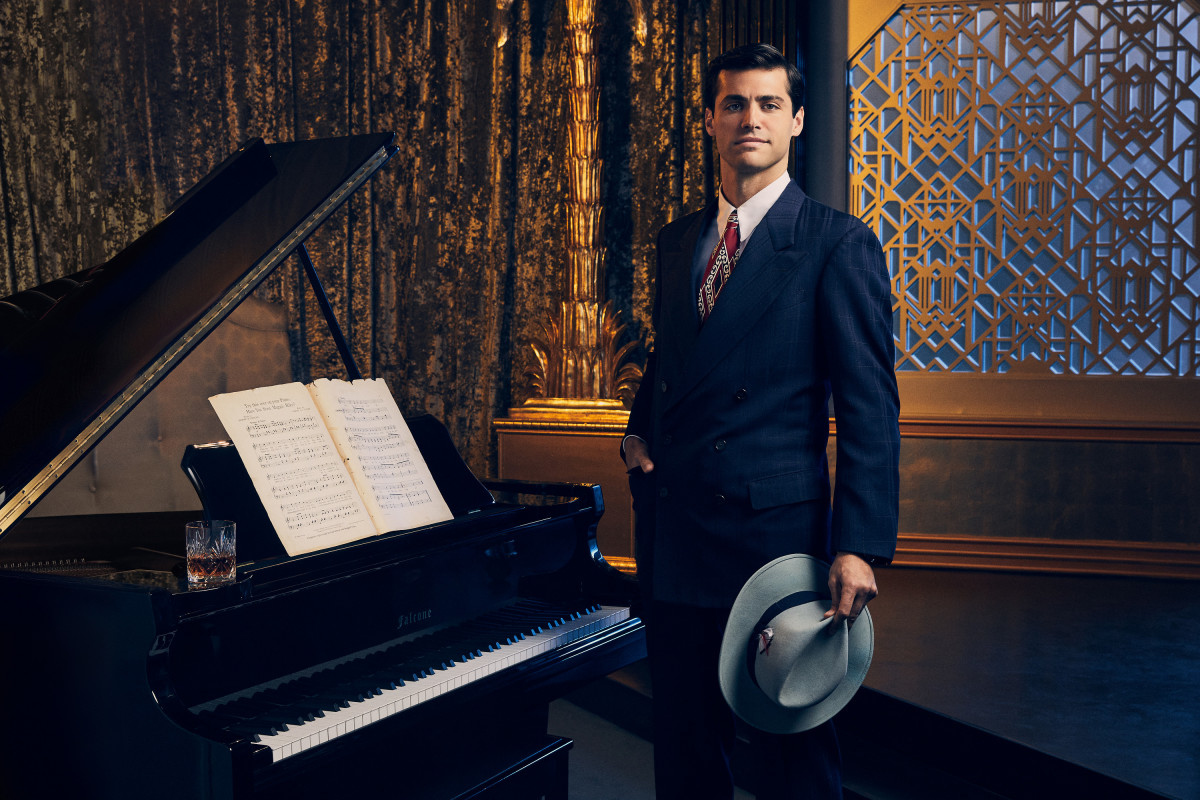 Matthew Daddario as Scooter Polarsky.
Photo Credit: Sarah Coulter/Paramount+
Catherine Castillo (Veronica Falcón)
Carlo Castillo's spinster daughter. Prim and proper, Catherine detests her father's gorgeous wife, Rita, and returns to town after a mysterious accident, seeking a way to destroy her.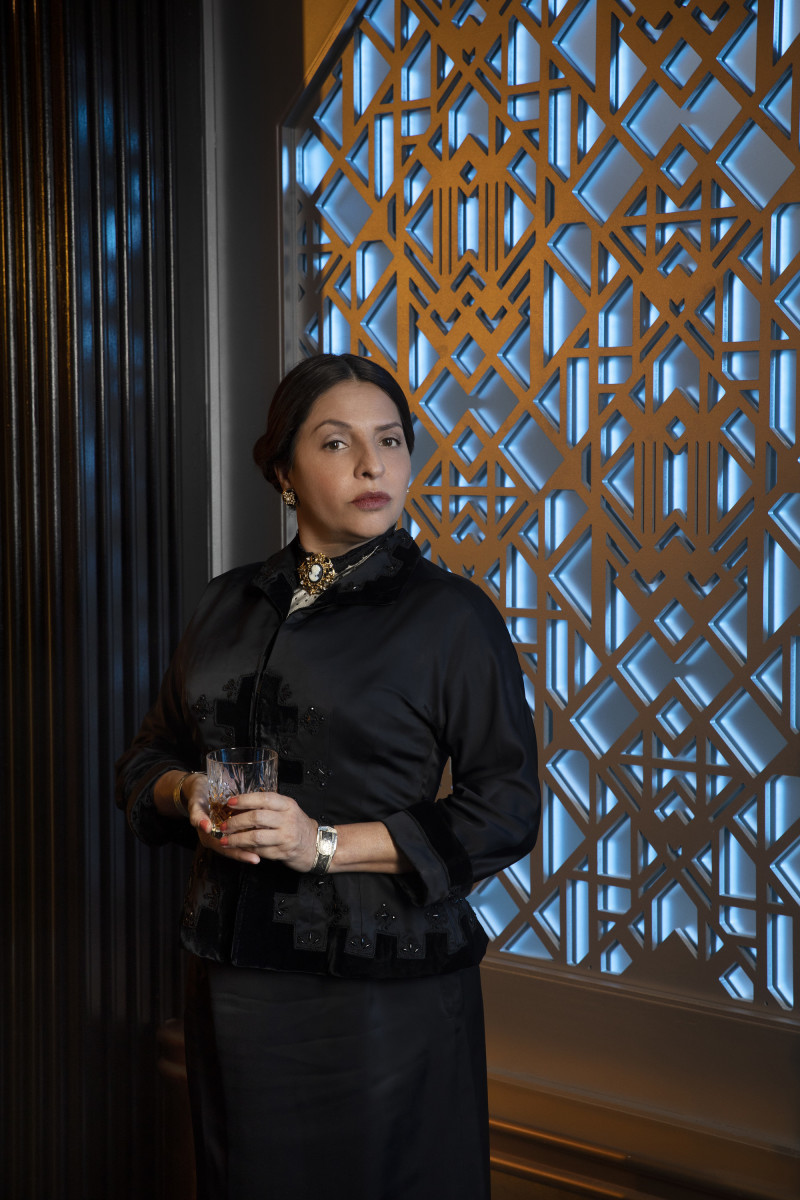 Veronica Falcón as Catherine Castillo.
Photo Credit: Sarah Coulter/Paramount+
Interview originally published in
Watch
Magazine, May-June 2021.
SEE MORE: Don't Miss The Latest Issue Of Watch—Available Now!
Why Women Kill
streams exclusively on
Paramount+
. New episodes drop every Thursday.