Travel Diary: Brytni Sarpy On A Journey
Y&R star Brytni Sarpy on further exploring her feminine and creative sides while traveling in beautiful Baja on her first solo vacation.
Celebrity Spotlight | Brought to you by
Watch
Words by Brytni Sarpy
You know those transitional phases you go through occasionally in life? The ones that strip you from your comfort zone, redefine your relationships, and force you to step into the path you'd been eyeing from a comfortable distance for too long? I'm going through one of those, with a good percentage of the world, I'm sure. We all cope with change and growth in different ways, and sometimes our physical actions mirror our internal battles. This time, the outward expression of my inner happenings was in the form of a solo trip to a beautiful town in Mexico that I had never been to, but was innately drawn to. A place where the natural strength and beauty of my surroundings captured and rooted me deeper to my core. A journey back to my femininity.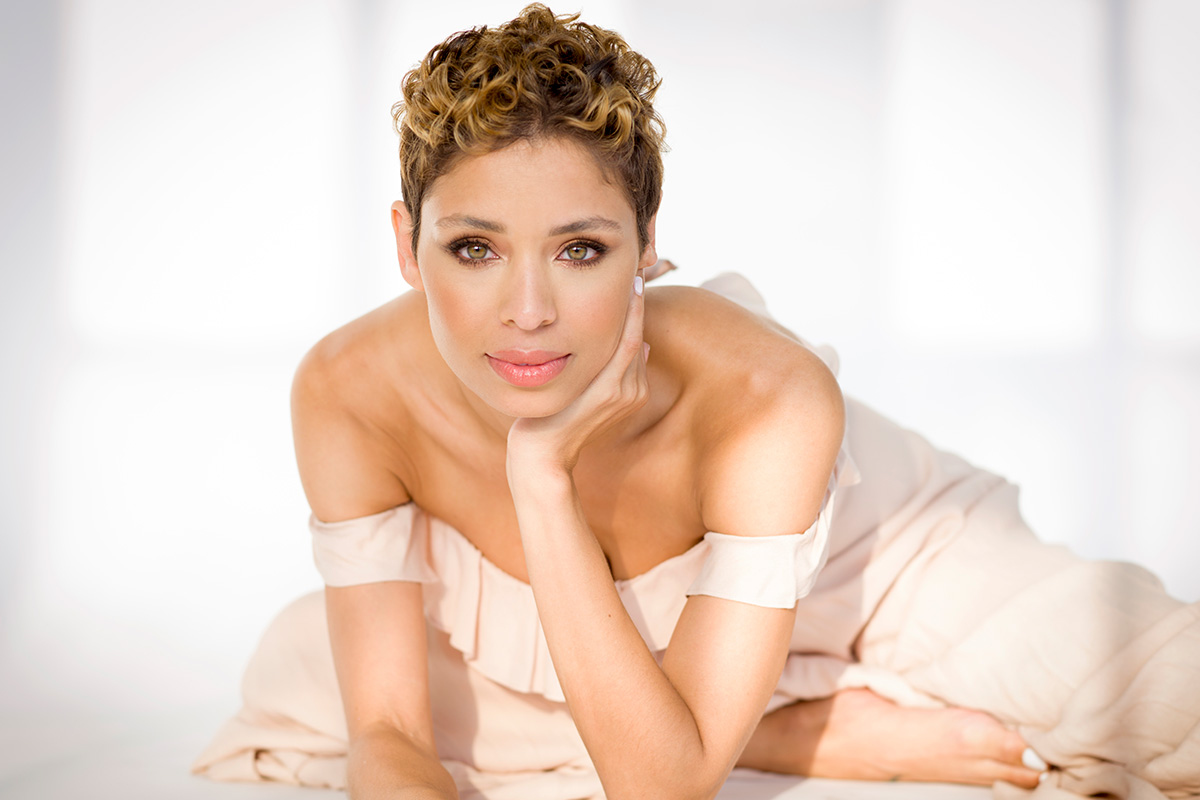 Brytni Sarpy poses for a portrait.
Photo Credit: Lesley Bohm Photography
But before I take you on that excursion, let me tell you a little more about my internal journey that brought me to beautiful Baja. It was 2018—I had reached a chapter in my life where balance and consistency appealed more to me than the perpetual rollercoaster of my life (shout out to my twenties). Where I had normally found fulfillment in being stretched artistically, taking chances, and pounding the pavement, I had begun to seek solace in the things that allowed my heart to relax instead of race. It was as if my soul needed a time out or simply a bench to sit on and catch my breath.
SUBSCRIBE NOW: Enjoy Watch For Free With This Special Offer!
I had just turned 30 and my early thirties were fertile soil for me to cultivate, to start reexamining my life up until this point, and to refocus my energy inward rather than on everything happening externally. I was able to create space for myself, balance my chakras, define my authenticity, tend to my traumas, and actually apply some of the concepts and inner work I had spent years reading about and meditating on. I finally got a chance to create a practice echoed from the profound lessons of Deepak Chopra, Jerry & Esther Hicks, Joan Didion, Maya Angelou, Don Miguel Ruiz, and many other wise leaders. This deep dive into my psyche fast tracked my personal growth more quickly than I could have ever anticipated.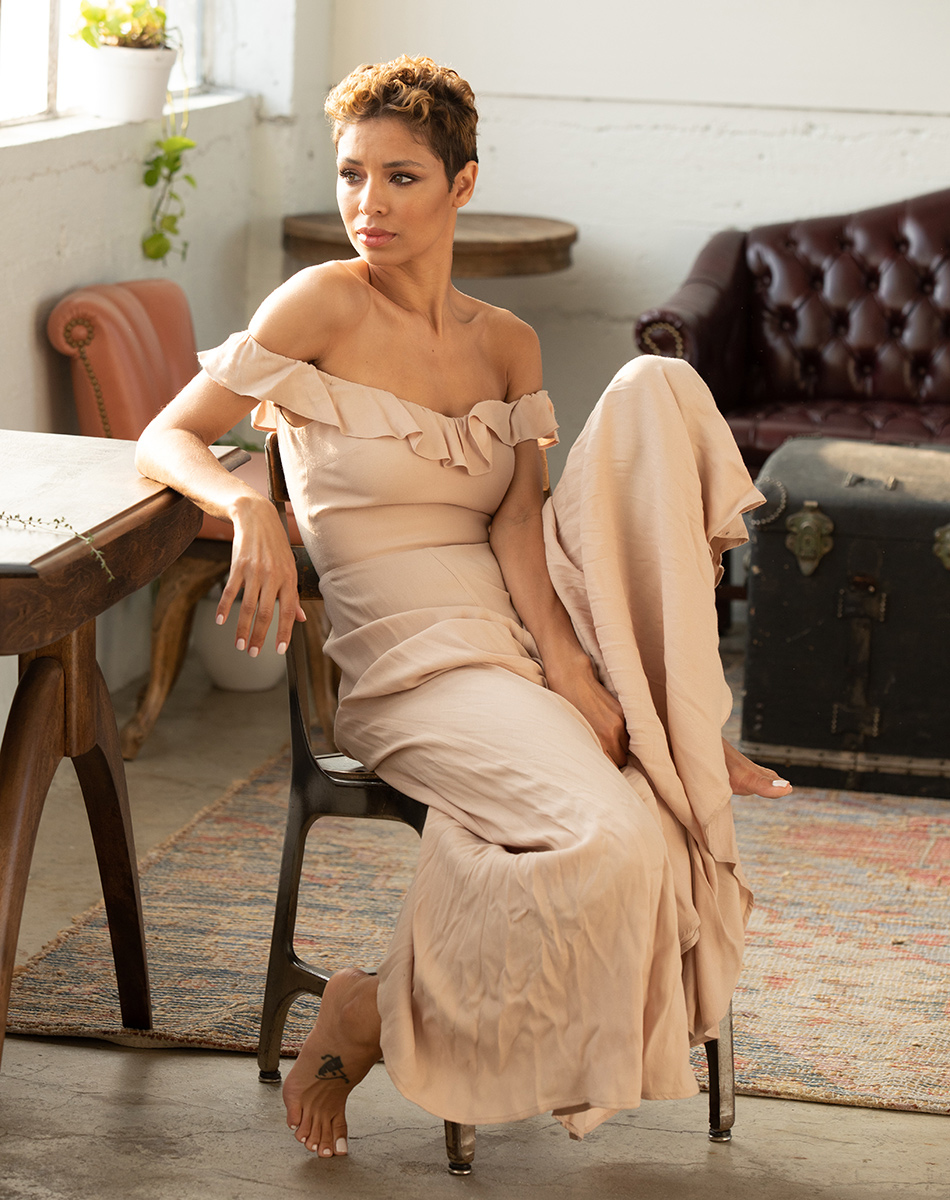 Brytni Sarpy strikes a pensive pose.
Photo Credit: Lesley Bohm Photography
In the span of what felt like two seasons of a new show (probably streaming, probably a drama) my life suddenly seemed to take on a new narrative. I had outgrown that script and found myself in the first act of a new storyline—ready or not—the choice was not mine. For the next year, my relationships with friends, my partner, my family, my team, were all tested. As the bonds in my life started to shift in and out of my life's portrait, the texture and detail that I had been busy manifesting, was becoming easier to visualize. It was evident what no longer belonged in my final masterpiece.
The uprooting had arrived abruptly. For context, the culmination of that transitional phase began during the pandemic. What a time to be alive—dealing with the repercussions of living in a capitalistic, every-man-for-himself country—in the midst of grappling with political upheaval, racism, sexism, uncertainty, fear, and death. The added weight of the world around me, worked in perfect opposition to the forward momentum I found myself being painfully pulled towards. It felt a lot like being forced to run a marathon, with your eyes closed, while carrying the complete works of Shakespeare.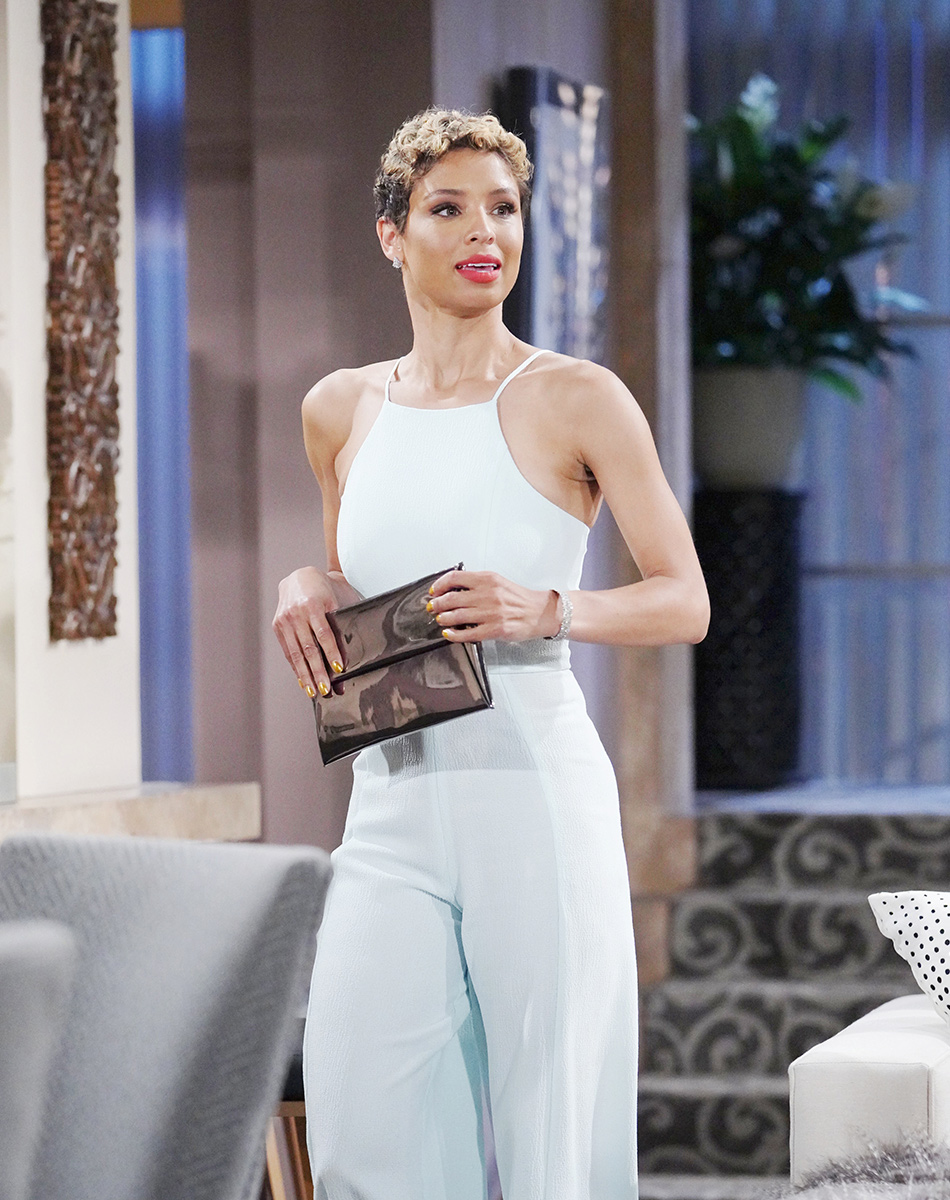 Brytni Sarpy as Elena Dawson on the set of
The Young and the Restless
.
Photo Credit: Howard Wise/JPI Studios
As I made my way blindly through the marathon, navigating the shifts in my world, I also explored where I stood on major themes and titles in my life—from being a woman, a minority, an American, an artist, and so on. I found that the labels that represent me in some way, inherited or chosen, could no longer serve a passive role in my life. I was ready to be deliberate about who I am and what I stand for, stripping my identity down to its core, and leaving no room for confusion.
STREAM: Full Episodes Of The Young And The Restless On Paramount+
Of all the titles I explored, one of the most important—and probably one of my favorites—is being a woman. What does it mean to me to be a woman? I pondered. Oddly, even with it being a favorite title, I realized my particular take on womanhood was cultivated in rejecting all of my yin (female) energy. I understand, as most of the world does, the value in being a man. I understand the obvious strength and power masculinity can exemplify. And I spent an inefficient amount of time throughout my twenties trying to connect with my yang energy, in order to "succeed" and "excel" in life. My conditioning came from the value society places on brawn and masculine traits, coupled with being raised by an exceptional father who made the idea of being a man seem heroic to me. I hadn't realized that there was an entire examination of my female self that I had failed to explore.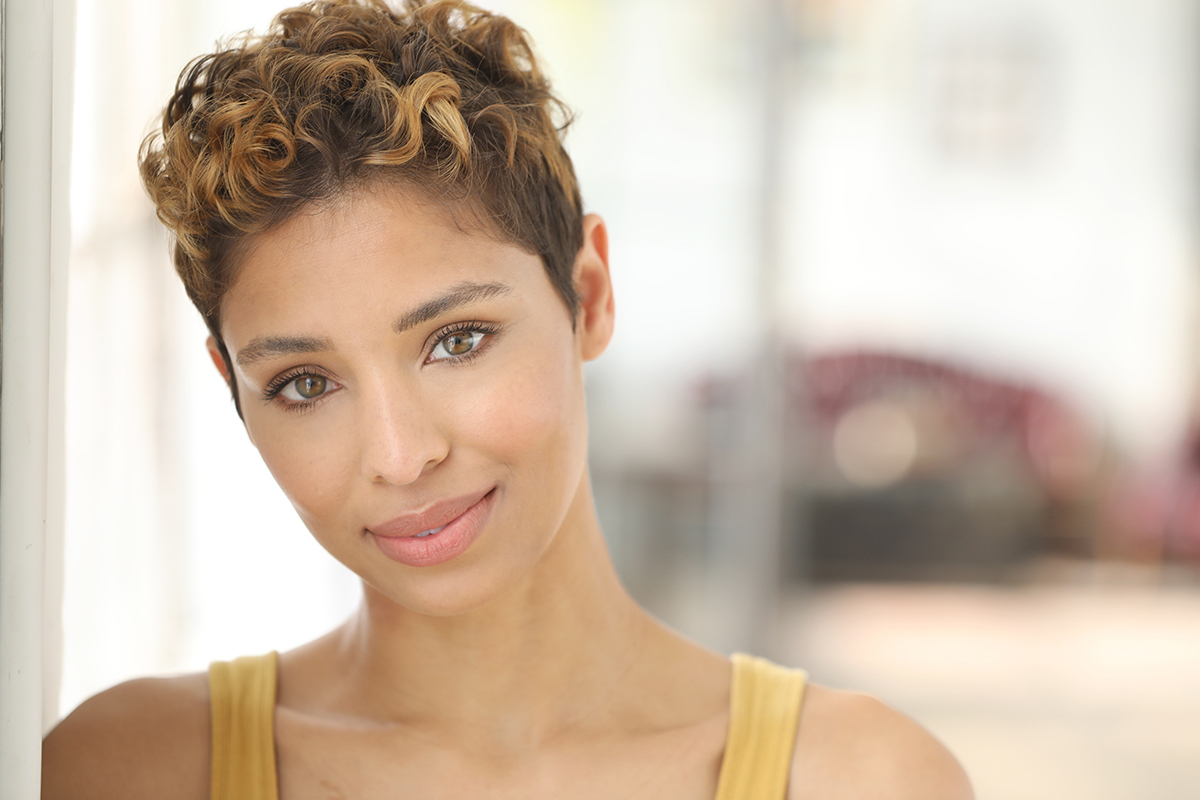 Brytni Sarpy is a natural beauty.
Photo Credit: Lesley Bohm Photography
Through hours of meditation, guided talks, and journaling, I identified my masculine and feminine imbalance and pledged to seek the beauty, strength, and magnetism of femininity that I was lacking. My approach to this didn't go down in the way you might imagine, but then again, maybe it was exactly the way you would imagine. I didn't wear more pink or lean into the hallmark version of being a woman. Actually, the first thing I did was cut off my hair. By removing the stereotypical notions of what being a woman was, I believe my true feminine traits were accentuated and highlighted. There was no more hiding my face in my hair. I was exposed. My natural eyebrows took on a new shape. Wearing makeup became rare.
Next on the agenda, upon finding out I had unexpected time off from work, I decided I needed to conquer the things I feared most by further leaning into my feminine. With that, I spent a week and a half or so convincing and then unconvincing myself, that it was time for a solo journey, to be alone with my femininity and learn to trust it.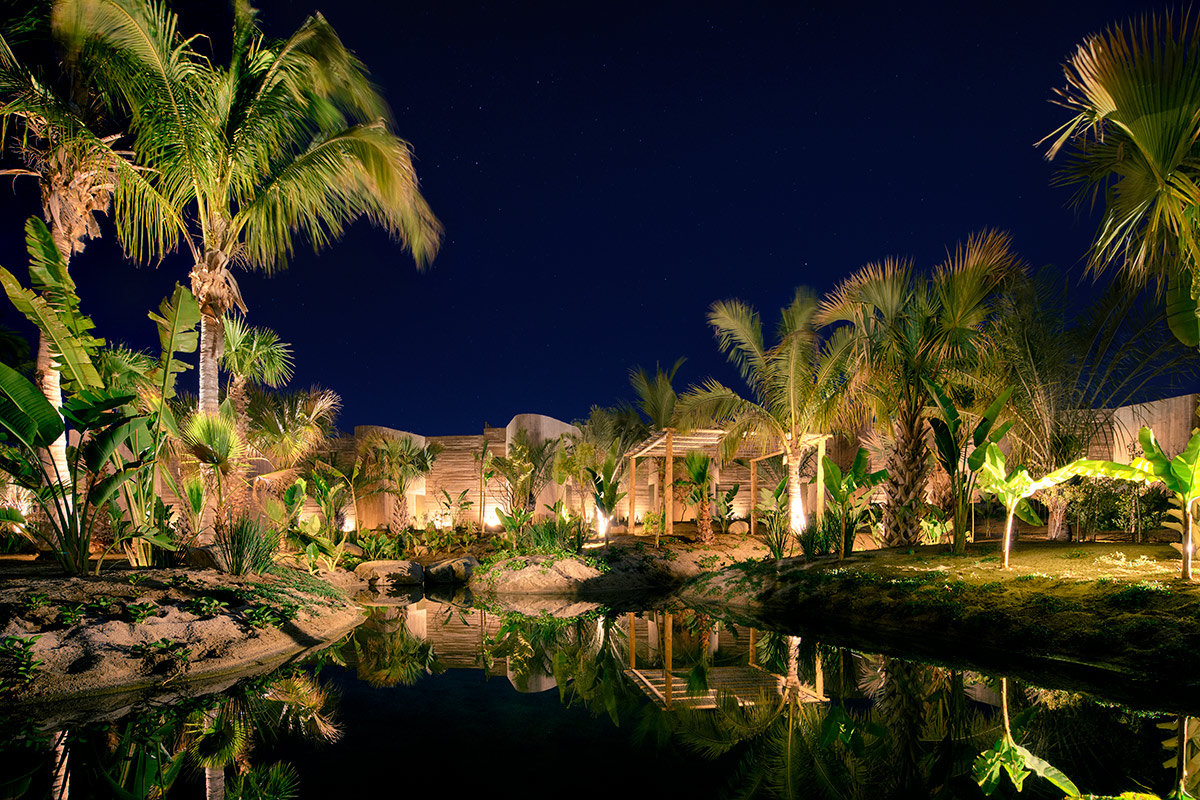 Starry nights at Paradero Todos Santos.
Photo Credit: Yoshikoitani Photography
I chose Baja California Sur for a vacation destination and stayed at
Paradero Todos Santos
. It truly is one of the most beautiful places I've ventured to, and I'm happy to say it now holds the honor of being my first solo trip.
Todos Santos
is a quiet town and epitomizes the best of nature, with close access to desert, mountains, ocean, and farm land. This tight-knit community in Mexico, as it was explained to me, lives sustainably, utilizes natural resources, and sources food locally. Although it's a little over an hour from Los Cabos airport, this is not a touristy place. There are no big resorts, and it is the furthest thing from a party destination. The unscathed beauty and simple living of Todos Santos is what makes it special.
Paradero Todos Santos had just opened a month prior to my stay, so I knew it would be mostly empty, and considering the complexity of traveling during a pandemic, "mostly empty" was important. The boutique hotel only has 35 rooms total and they offer a unique experience—all-inclusive stay, with emphasis on experiences that are indigenous to the area. I didn't travel to take shots of tequila or party in Cabo, I went to learn to surf, garden, hike, practice yoga, farm, and take shots of the beauty I was surrounded by (I love my Sony A6400).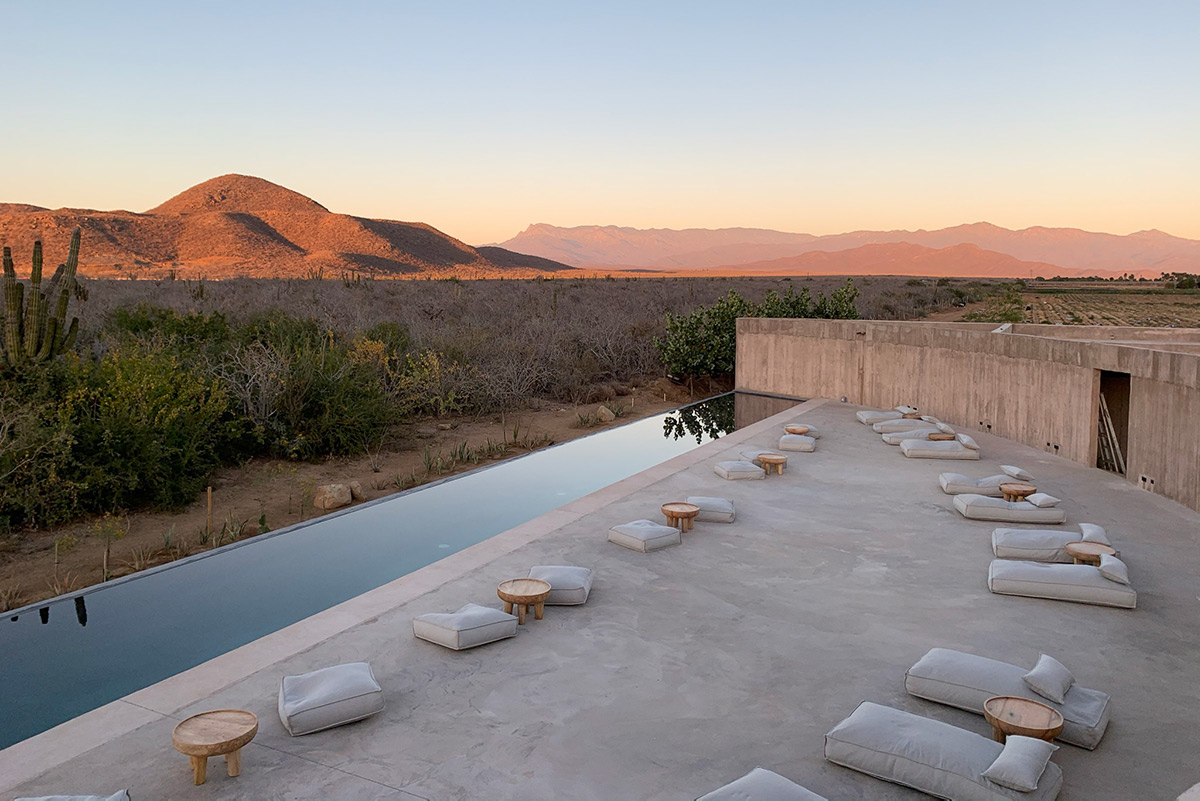 Guests can enjoy poolside perfection at the beautiful Paradero Todos Santos.
Photo Credit: Courtesy of Paradero Todos Santos
EXCLUSIVE PHOTOS: Images Captured By Brytni Sarpy On Her Solo Trip
The eating was incredible too! A big part of trip planning for me is treating my palate to whatever it desires. Paradero Todos Santos does not disappoint. The hotel boasts all locally sourced farm-to-table ingredients with emphasis on fresh-caught seafood. Picture a fully functioning open and outdoor kitchen where I sat three times a day and ate like a queen. What I lacked in human interaction, my taste buds made up for. I suddenly became more aware of my senses, with a laser focus on what I was eating, how it looked, smelled, and tasted. Some of my favorite dishes were corn tortillas made from scratch and warmed in front of me on an Oaxacan clay oven with cherry macha salsa, the soft-shell crab tacos, and for dessert, the burnt coconut ice cream with salt. Delicious.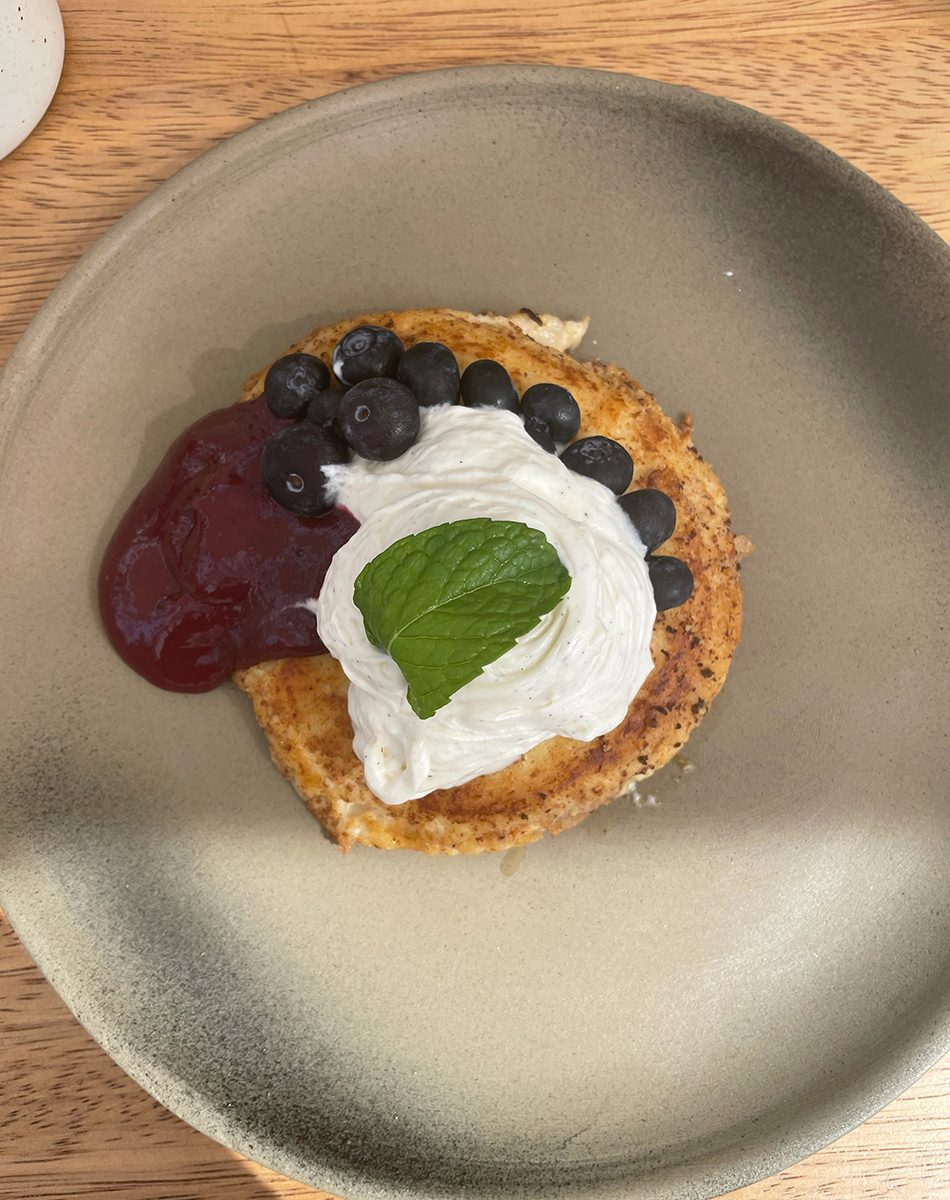 One of the many delicious dishes offered at Paradero Todos Santos.
Photo Credit: Courtesy of Brytni Sarpy
The first guided experience I signed up for was a Todos Santos taco tour, where we ventured out to explore local taco favorites. Whenever I travel, I try to find the places where the locals like to eat, rather than the tourists. Indulging local cuisine gave me an authentic taste of Todos Santos culture. Our first stop was a small outdoor restaurant, where I sampled some of the best tortilla chips I have ever tasted (I took some back with me because they were so good), as well as a fish tostado that was as fresh as it was flavorful.
Next, we were taken around the corner to try a coconut flake fried avocado taco ( I know, I drool just thinking about it). This place was a bit busier, and offered a more lively experience. I had never tried a taco like this before; the mix of sweet and savory really stood out. We wrapped up the tour back at the Paradero kitchen. I am not a huge fan of soft-shell crab, but had never seen a more beautifully made taco and had to try it. The flavor of the soft-shell crab taco was incredible. The perfect finale to my taco tour.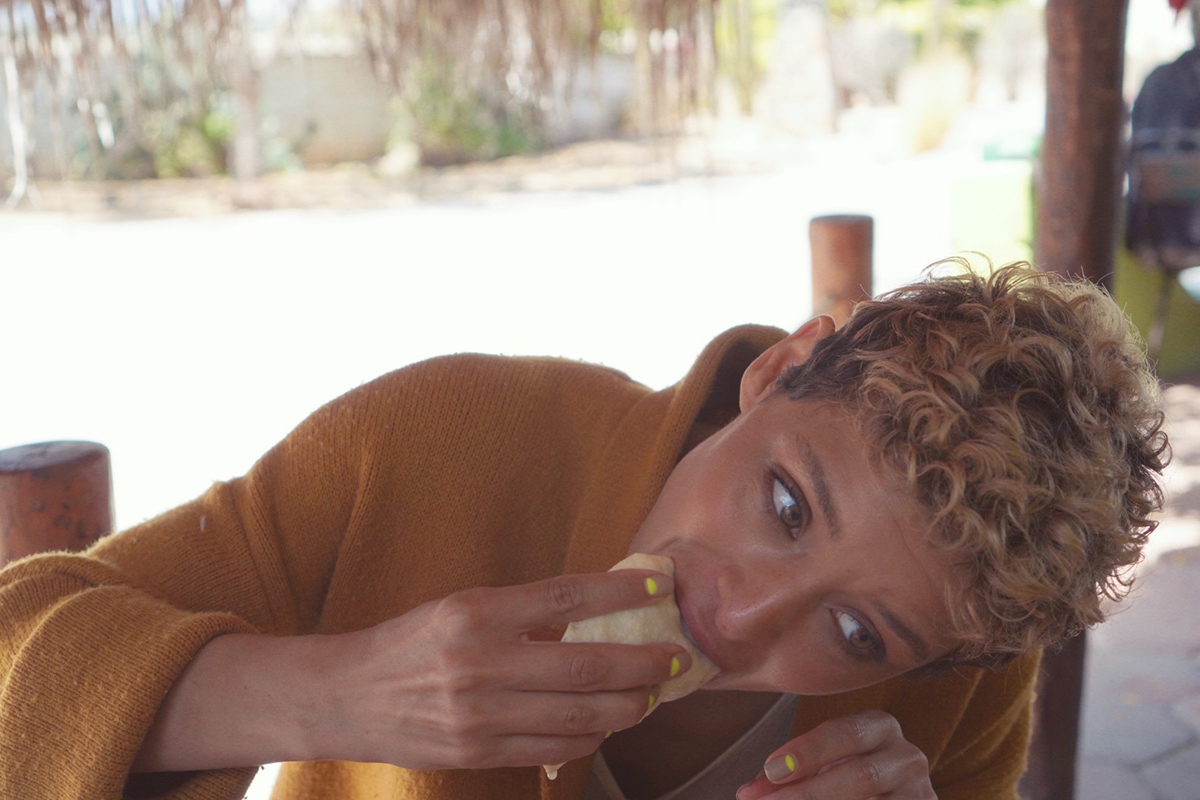 Brytni Sarpy enjoys a taste of local Todos Santos cuisine.
Photo Credit: Courtesy of Brytni Sarpy
While the food alone could have kept me satiated the whole trip, the aesthetic of the room was next level. I opted for a rooftop suite, which includes panoramic views of the desert, the Sea of Cortez, the Sierra de la Laguna mountains, an overlook of the hotel, and endless stars at night. It was a visual sensory overload, in the best way possible.
Witnessing so many different natural elements at once was incredible. The ocean ahead of me, reminding me of the continual ebbs and flows of life, the mountains to my left, reminding me to release into the constant force and strength of the universe guiding my steps, and the desert to my right, encouraging me to echo the resilience of the 300 year-old cactus that was stoically rooted right outside my room.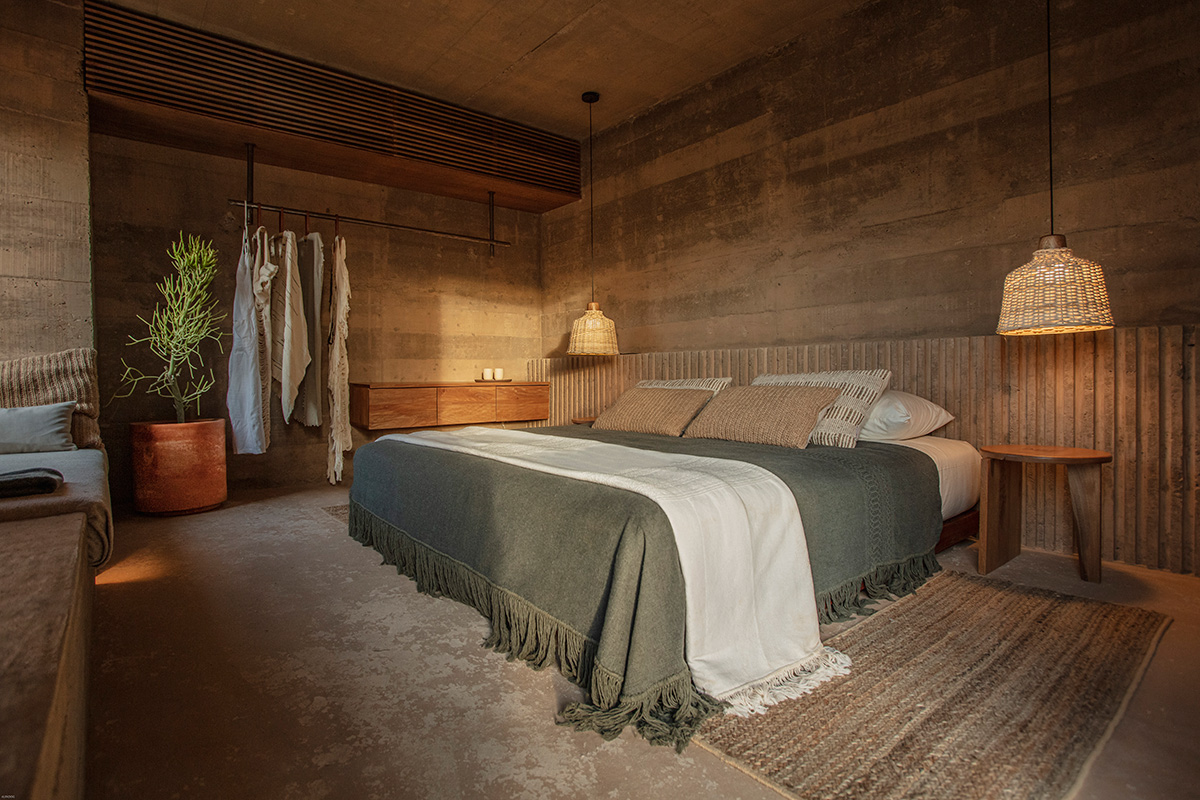 The accommodations at Paradero Todos Santos are chic and comfortable.
Photo Credit: Courtesy of Paradero Todos Santos
But my favorite of all the breathtaking views around me was laying in the suspended star net, looking up, meditating under the heavens every night before bed. Incorporating my rituals in a place this serene, calmed all of my anxieties of being alone, especially at night. I showered with the outside buzz of birds and life. I slept in a simple, cozy room with warm tones, natural textures and Mexican touches. I was at ease. I felt grateful and at peace with these rare moments of solitude shared with the epitome of feminine energy, Mother Nature.
SUBSCRIBE NOW: Enjoy 4 Digital Plus 2 Print/Digital Issues Of Watch Per Year—For Free!
My bond with my camera was growing too. I finally got an opportunity to channel my creativity through photography, a modest hobby of mine, that I don't always get a chance to explore. Through the medium, I was able to capture the beautiful textures of the mountains I walked, overlooking the ocean. I photographed the green, lush, rows of chile peppers, basil, and onions the farmers were tending to on the property, and even snapped a few self-portraits.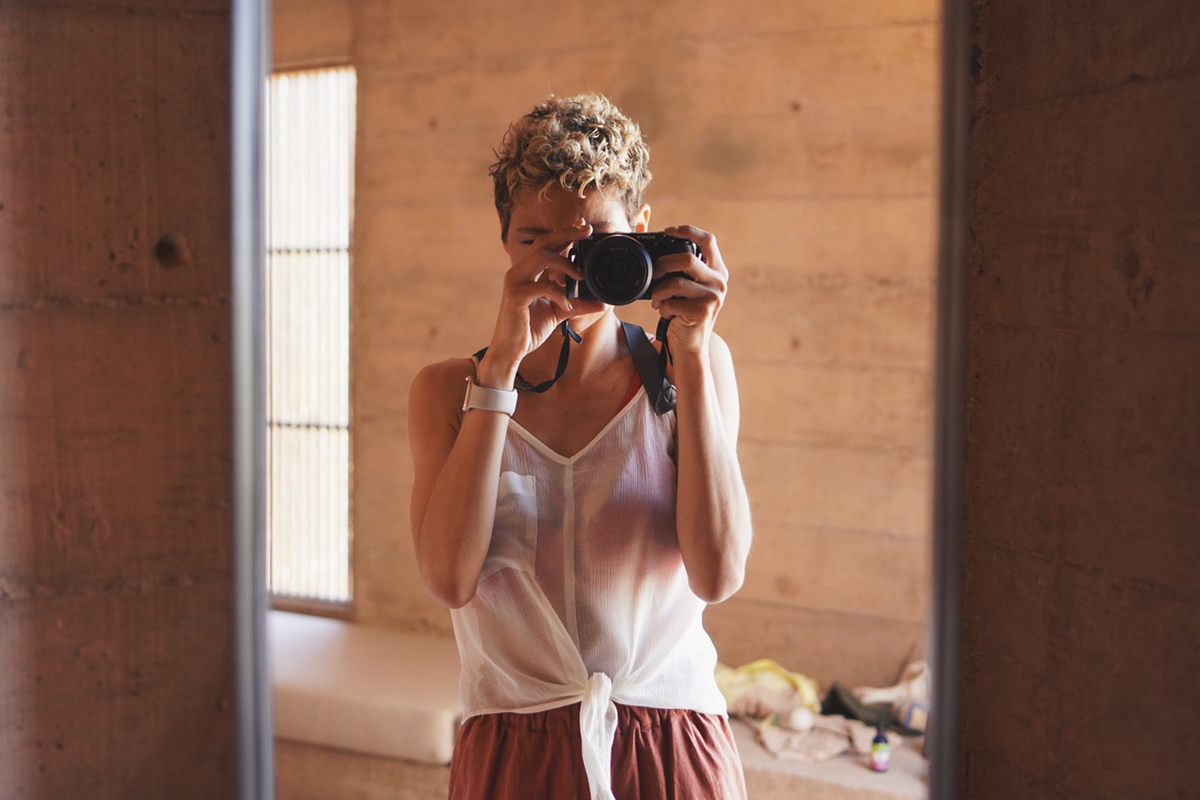 Casual shutterbug Brytni Sarpy snaps on shot on her first solo trip.
Photo Credit: Courtesy of Brytni Sarpy
My 1-on-1 guided surf lesson at Playa Cerritos, culminated the significance of my travels. My surf instructor Melvin, was a kind, young, and patient teacher. He also had a name I would never forget, because Melvin is my dad's name too. I felt physically confident practicing and learning surf techniques on the sand, my core strength from years of
chaturangas
[yoga] really came in handy. But when we got in the water and I laid down on the board and saw the gravity of the ocean's power, I freaked out a bit. It was the pivotal moment where I understood that my life was really in my own hands, that I was accountable for every wave I rode or didn't ride. It wasn't up to the discretion, opinions, or permission of my parents, siblings, friends, partner, manager or agents … my loving enablers. My decision to stand up and face the world, was up to me.
Ultimately, I had to decide if I trusted me. To not only expand my comfort zone and connect with one of the biggest forces of nature, but to know that I was capable of standing up on unreliable ground (or board). That I would not fail. Lucky for me, all the inner work I'd been practicing, the building up of my mind's muscle memory in these fear based situations, ultimately prevailed. That and a soul-affirming pep talk from the surf lesson owner. The sum of what he said in about five minutes was to not only trust myself but to trust Melvin—who had been in these waters his whole life, to trust the direction of the currents, to simply TRUST and surrender. He was telling me to lean into my feminine. To release the mindset of fear and instead lean into the abundance and freedom of love.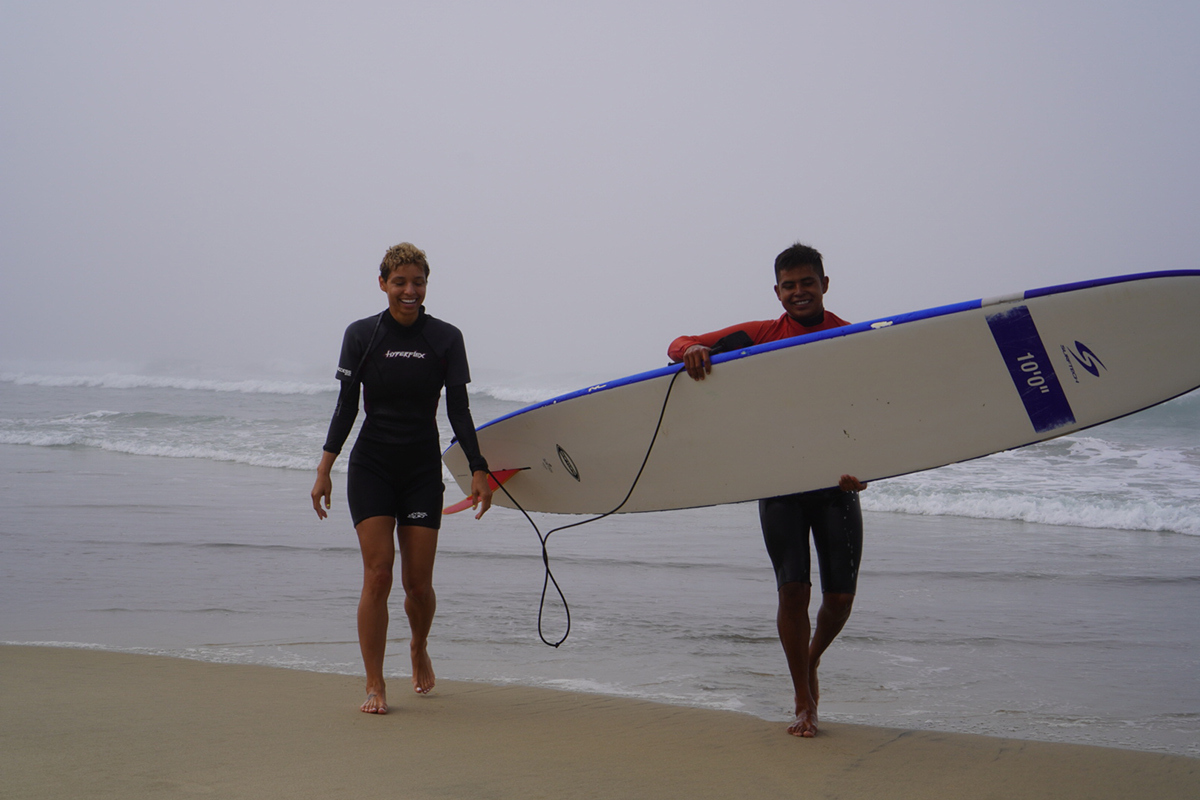 Surfing lessons are one of the many experiences offered at Paradero Todos Santos.
Photo Credit: Courtesy of Brytni Sarpy
I had so many incredible moments in Mexico. Meeting other travelers and exchanging stories and emails, interacting daily with the Paradero Todos Santos staff who became friends, and spending quality time with myself in nature. Looking up at those stars, I remembered women are courageous creators. I meditated and honored the memory of all the passionate, courageous women I've encountered in my life. We are selfless lovers who balance strength with softness. In a time of so much transition, I am relieved to be in a time in history where the value and nuance of a woman is being positively and accurately reevaluated. My hope is that my current path and alignment with my femininity inspires someone out there to march confidently forward, not counting what they lack, but trusting who they are. Go find yourself.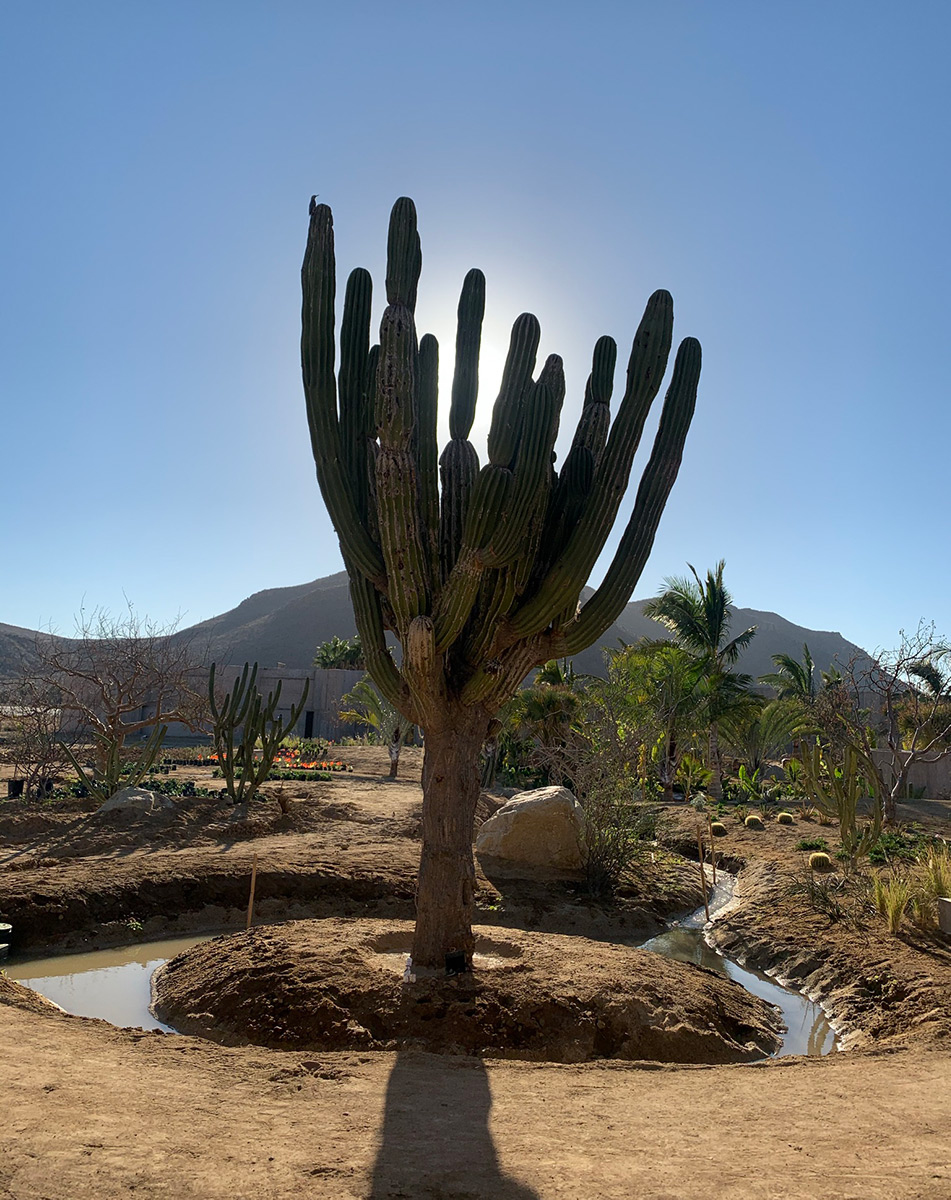 The beautiful natural landscape of Todos Santos is one of the many reasons this Baja destination is one of Mexico's best.
Photo Credit: Courtesy Paradero Todos Santos
SEE STARS: Check Out The Latest Issue Of Watch—Available Now!
The Young and the Restless
airs Weekdays on CBS. Watch the latest full episodes on
Paramount+
.