Everything You Need To Know About Season 4 Of Dynasty On The CW
Dynasty is back—and so is the backstabbing. Michael Michele spills the tea on the buzz-worthy new season.
Exclusive Interview | Brought to you by
Watch
By Nate Millado
Michael Michele
's dad can quote almost every episode of
Dynasty
. ("The champagne is burned!") So you'd think that Michele would be born to play Dominique Deveraux on The CW's hit reboot. "I'll be completely honest with you—I was afraid to do it," Michele confesses. "One hundred percent. I'm the cops, doctor, and lawyer chick!" The seasoned actress starred in
Homicide: Life on the Street
and
ER
, but
Dynasty
's a different beast. "It's not a straight drama; it's not a straight comedy. But I'm having so much fun, I may never put on a stethoscope again!"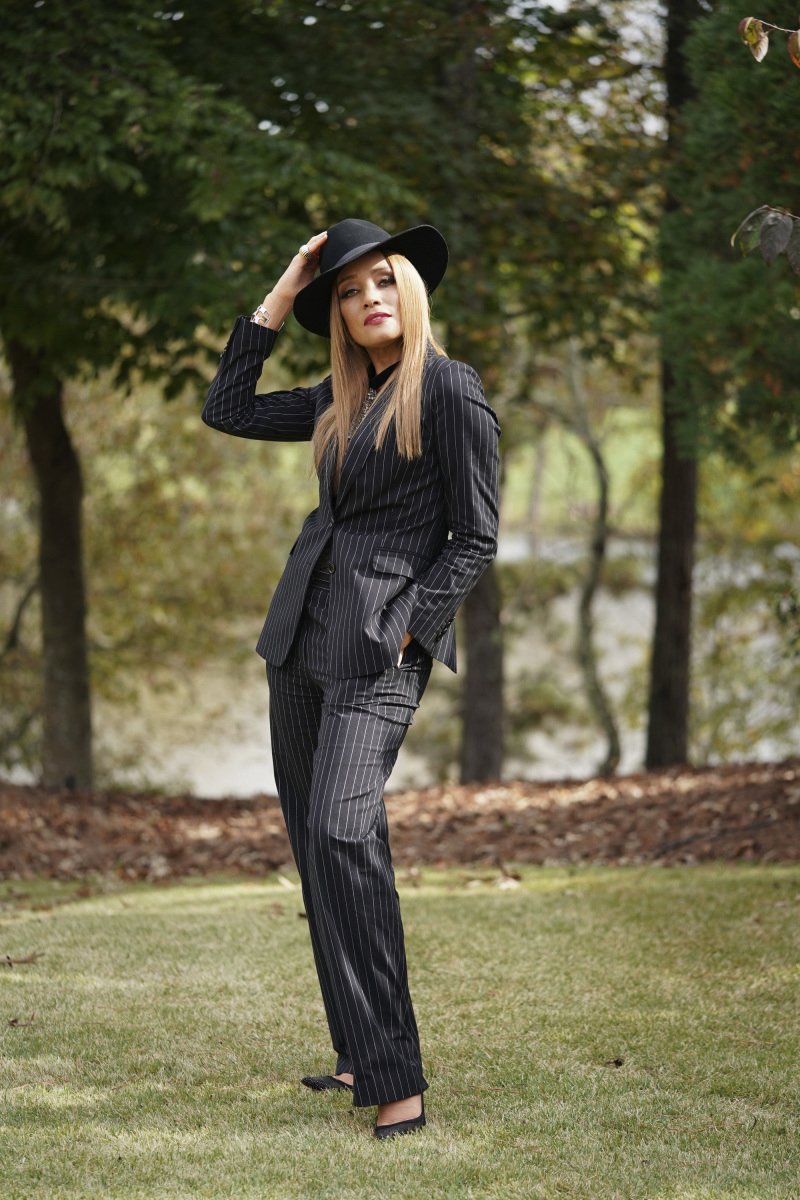 Michael Michele as Dominique Deveraux on
Dynasty
.
Photo Credit: Eliza Morse/The CW
Diahann Carroll famously said she wanted to be "the first Black bitch on television," and she accomplished that (and more) by originating Dominique Deveraux on
Dynasty
. So what was it like to step into Diahann and Dominique's fabulous shoes?
First of all, there's only one Diahann Carroll. And my mother was a huge fan. My mother is a Black woman, and there weren't a lot of Black women on TV [during 1984]. And she told me, "You know, Diahann Carroll had agency. Dominique walked into that room, and she held her place in that room." So I've tried to approach [the role] in the same way. This is a woman who's at times a bold bitch, assertive, narcissistic, self-centered—but with a sense of humor. And what I try to do is to allow the audience in on [the joke] and to enjoy the ride with me.
SUBSCRIBE NOW: Enjoy Watch For Free With This Special Offer!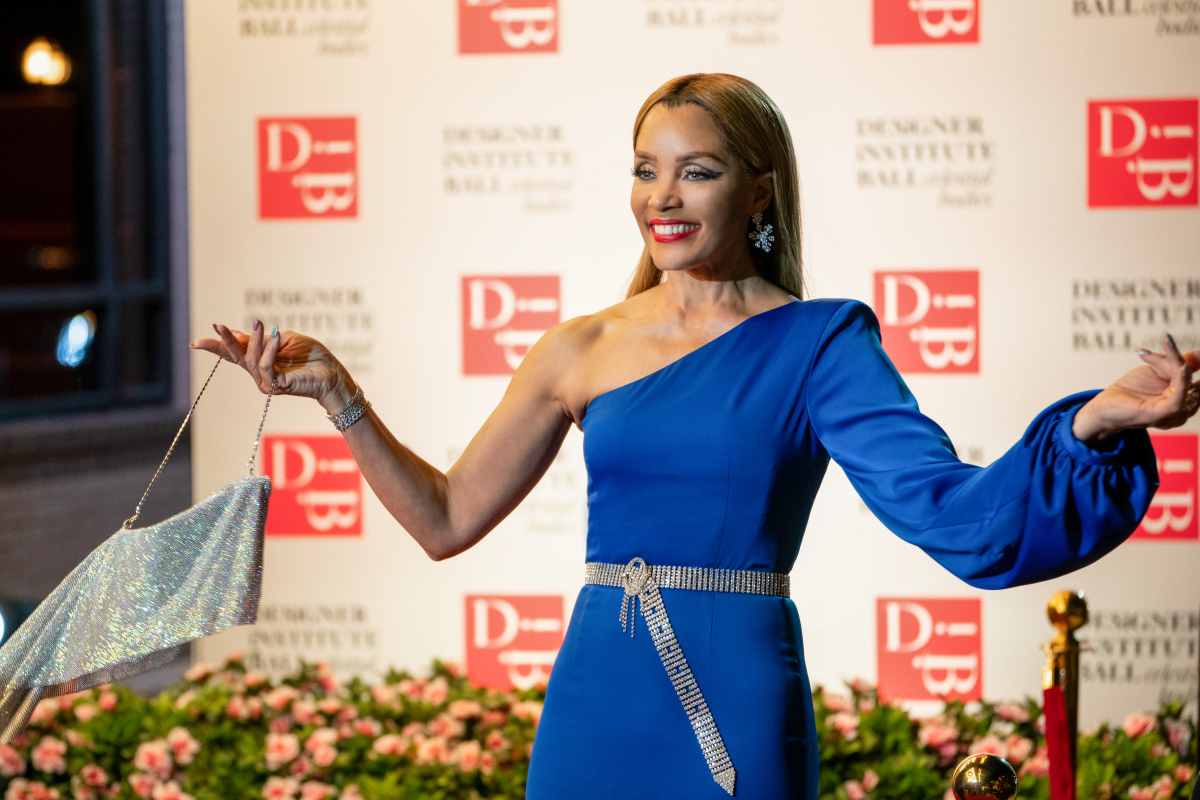 Dominique Deveraux (Michael Michele) launches her own fashion line, "Dom-Mystique," in Season 4.
Photo Credit: Wilford Harewood/The CW
The costumes on this show are stunning. What's it like to play dress-up for a living?
The clothes are absolutely phenomenal! Granted, I can't breathe because you're stitched in to the nth degree. I don't become Dominique until the hair comes on, the makeup goes on, the clothes go on, the six-inch Louboutins go on ...
Do you have a favorite look?
My favorite look—and actually my favorite acting moment on the show—was my courtroom scene, where they dragged me out and I was screaming, "Skank! Skank!" I had on this beautiful white dress and gorgeous camel-colored fedora, and it was just super, super chic.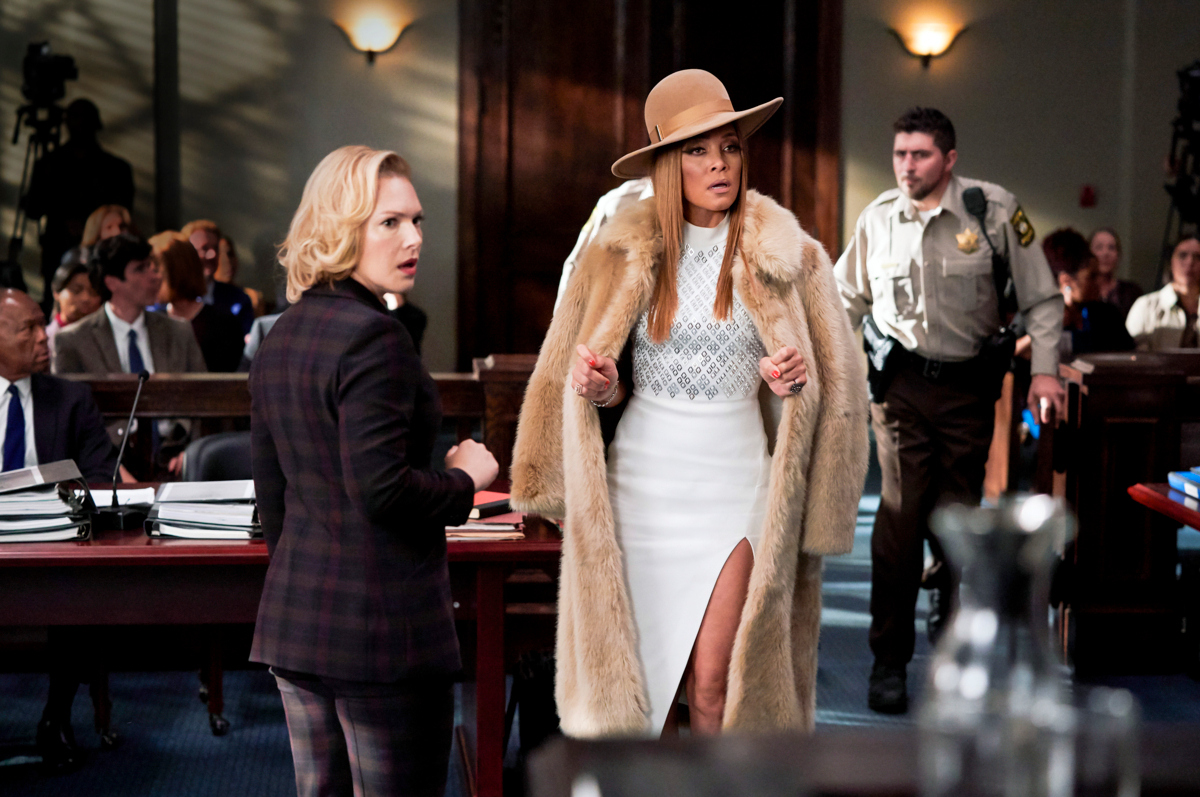 Michele's favorite
Dynasty
moment (and outfit) is this courtroom scene, wearing a "super chic" fedora.
Photo Credit: The CW
Aside from the fashion, fans tune in to see your catfights with Alexis (Elaine Hendrix)!
Oh, honey, you have no idea what's coming! And Elaine is my girl and just the perfect sparring partner. The beauty of the two of us in the room is that we feel safe enough to try certain things. So they'll write something really fun—a baseline—but then Elaine and I will inevitably add something else. And it's off the charts this year!
You're new to social media, but you often use your platform to advocate for justice.
Listen ... my mouth is too big sometimes. Some artists feel like their art should live exclusively in that lane, and there shouldn't be a requirement to speak to other issues of social ills that are happening in our country. I happen to feel that it's imperative. Am I a politician? Absolutely not.
Can I speak about legislation? I cannot. But as a participant in our democracy, can I speak to fairness and justice? Absolutely. And I do it unequivocally and often.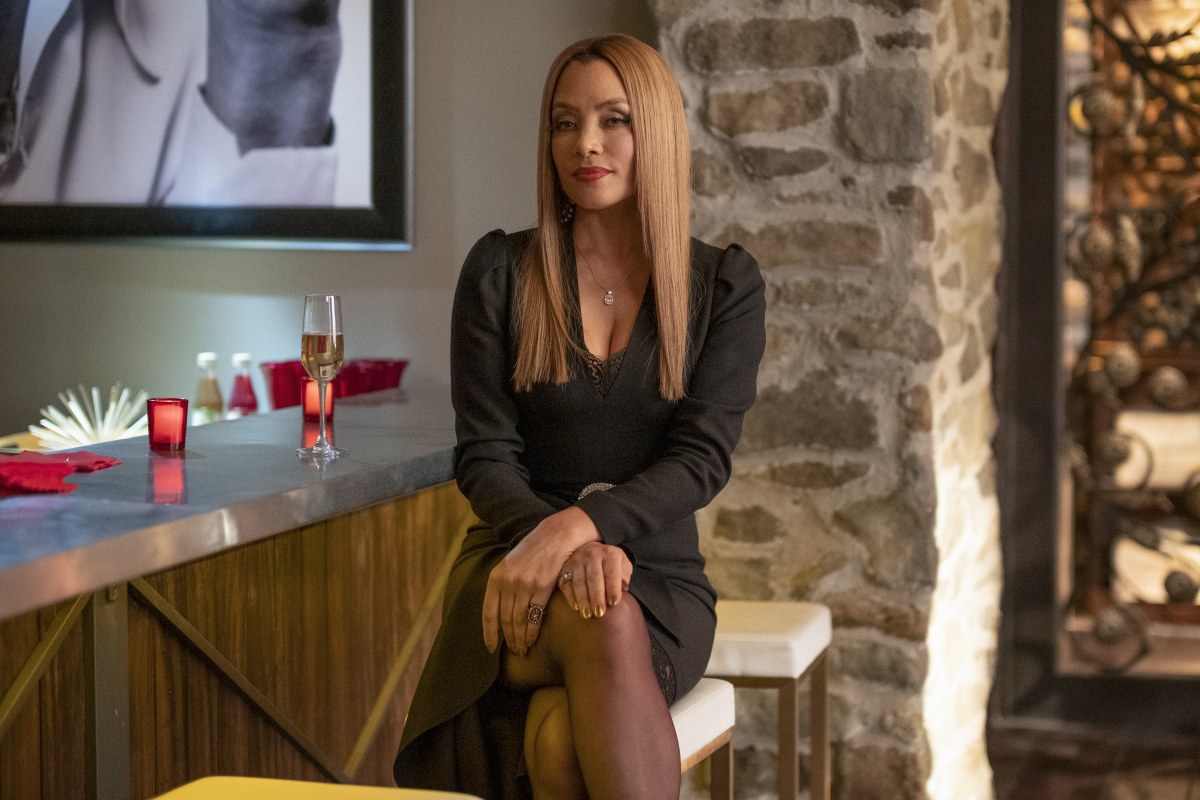 Dominique Deveraux sizes up the situation in Season 4.
Photo Credit: Wilford Harewood/The CW
Given the year we've had, is Dynasty the escapism we all need right now?
The entire world has been traumatized! We are all looking for laughter, lightness, just a way to exhale. And so we always feel we are pure entertainment. We're going to give you fabulous clothes, a few bitch slaps, and a really good time.
DISCOVER MORE: See More From The Latest Issue Of Watch—Available Now!
Lifestyles of the Rich & Infamous
Michael Michele sums up Season 4 of
Dynasty
in one word: "Explosive." Here's what to expect.
After somehow surviving her bachelorette party, Fallon (
Elizabeth Gillies
) just wants to marry Liam
(Adam Huber) and have a nice, calm life. Those aren't two words usually associated with Carringtons—and the happy couple face their biggest challenges yet.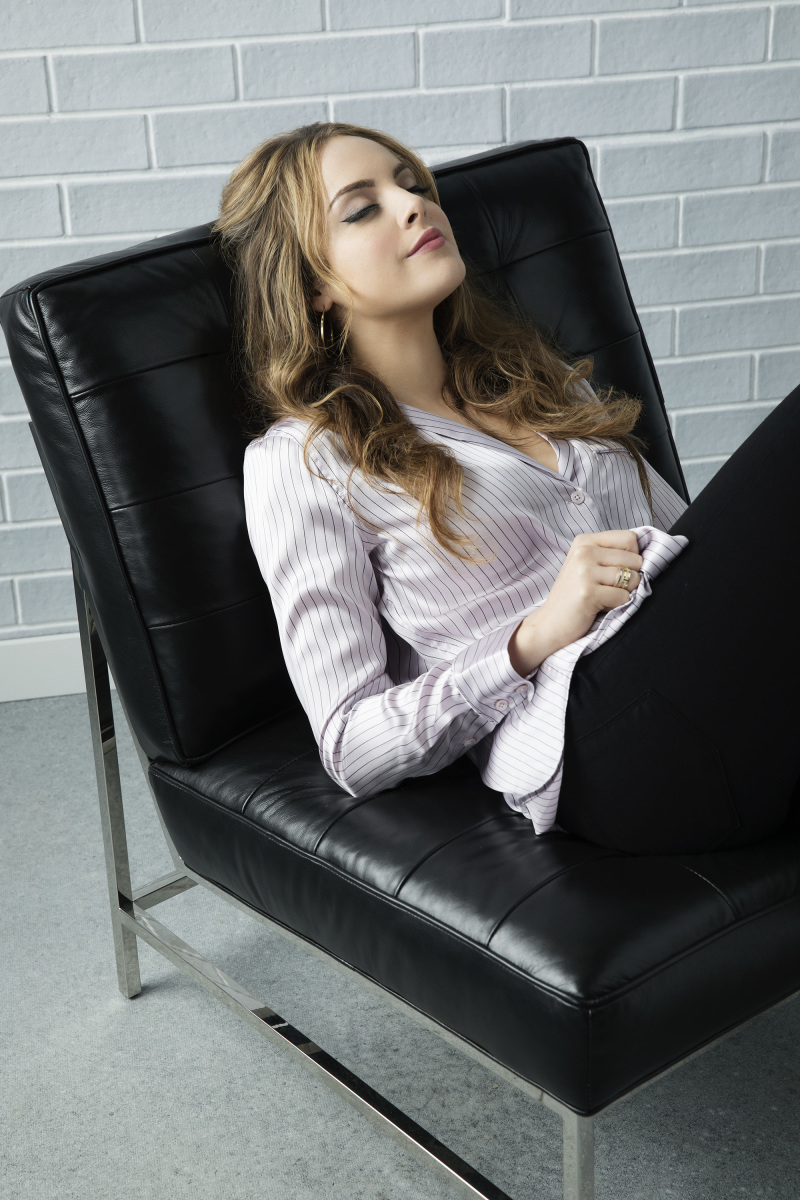 Elizabeth Gillies as Fallon Carrington in
Dynasty
.
Photo Credit: Art Streiber/The CW
Blake (
Grant Show
) and Cristal's (
Daniella Alonso
) relationship hit some turbulence last season as they each strayed. This season they'll work even harder to make their marriage last. Unfortunately, the universe has other plans—as do multiple enemies.
Grant Show as Blake Carrington and Daniella Alonso as Cristal Carrington in
Dynasty
.
Photo Credit: The CW
Adam (
Sam Underwood
) strives to emerge from his massive family shadow. As he ruthlessly climbs the
ladder of success, things with girlfriend Kirby (
Maddison Brown
) get messy and put her at odds
with her father, Anders (Alan Dale).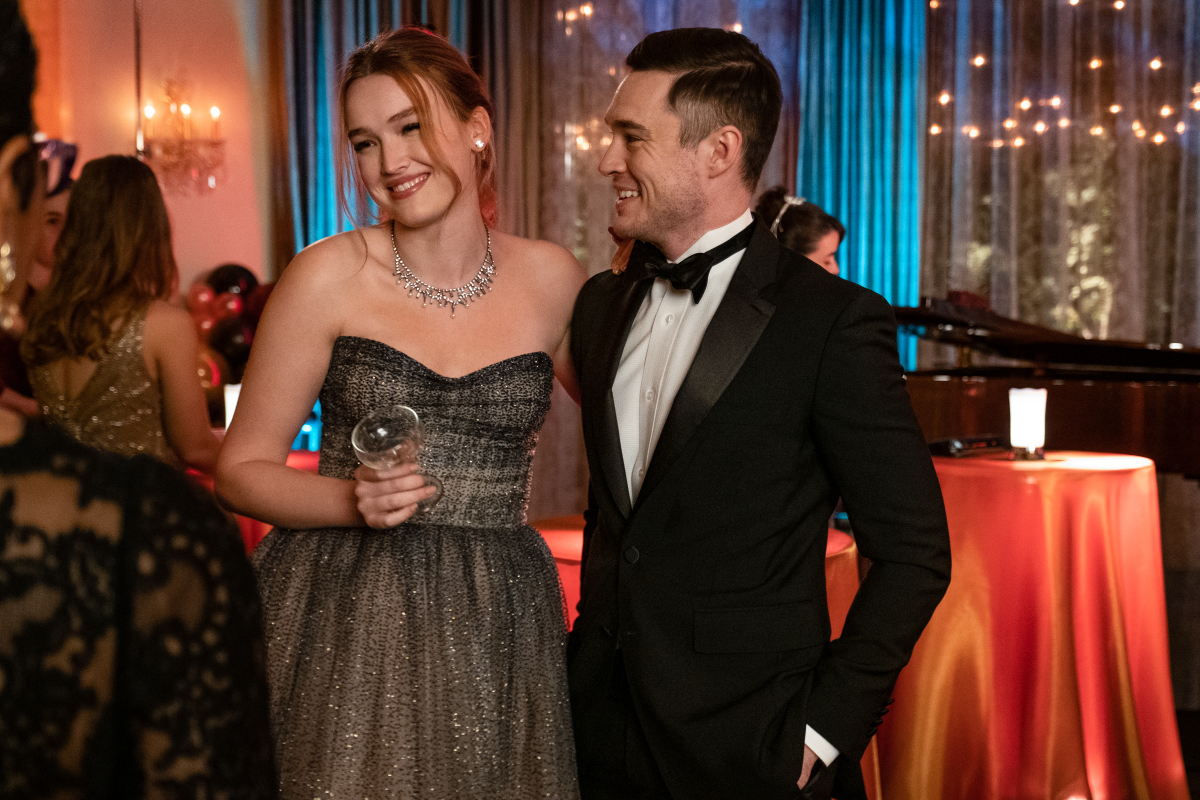 Maddison Brown as Kirby Anders and Sam Underwood as Adam Carrington in
Dynasty
.
Photo Credit: Wilford Harewood/The CW
An unlikely alliance between Alexis (
Elaine Hendrix
) and her sister-in-law turned mother-in-law, Dominique (
Michael Michele
), forms as they set out to reclaim what they feel is rightfully theirs, even if it means deceiving Jeff (
Sam Adegoke
). Sammy Jo (
Rafael de la Fuente
) looks to expand his hotel and his heart, with help from Culhane (
Robert C. Riley
).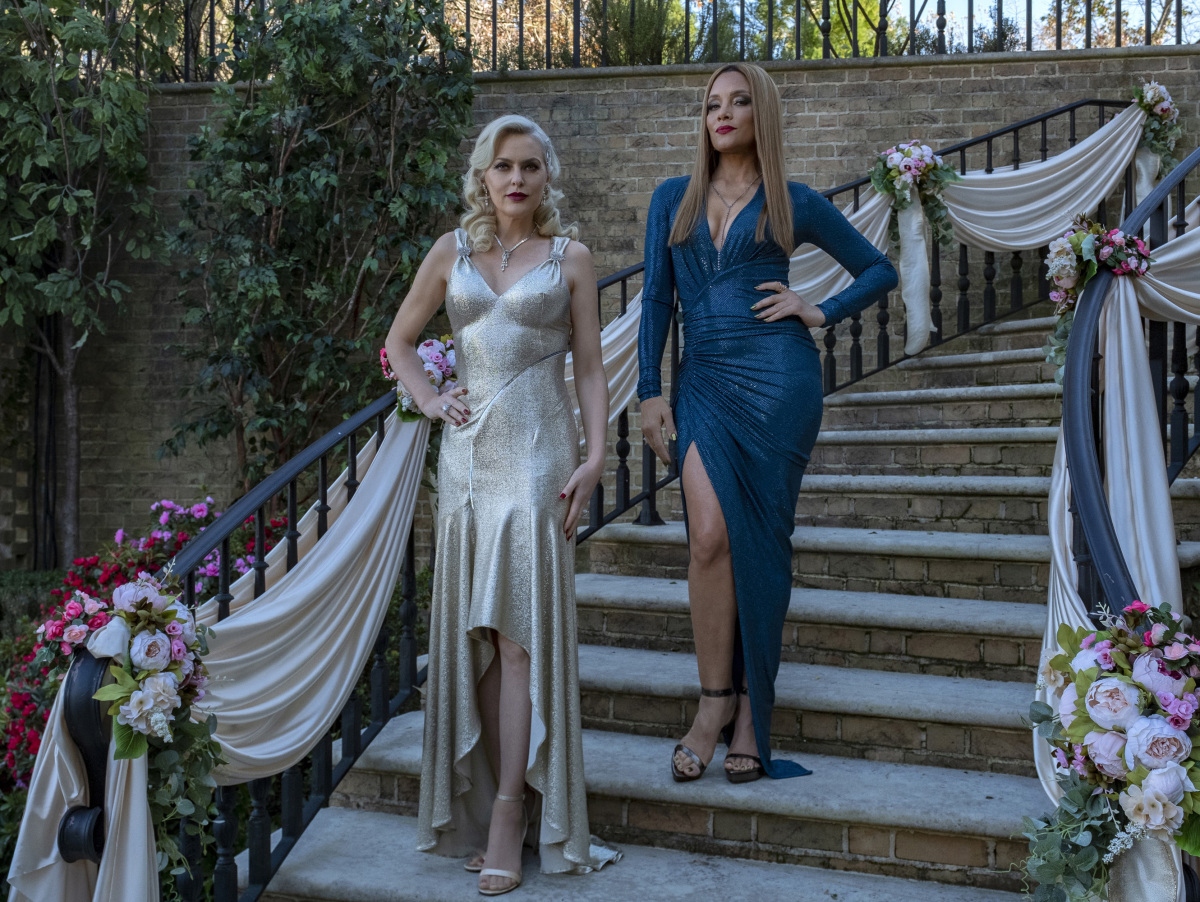 Elaine Hendrix as Alexis and Michael Michele as Dominique in
Dynasty
.
Photo Credit: Wilford Harewood/The CW
Originally published in
Watch
Magazine, May-June 2021.
Dynasty
airs Fridays at 9/8c on The CW. Stream next day free, only on
The CW
!