Why The Good Wife Matters
A look back at how everything hits the fan in the television show's finest hour.
Posted on Apr 14, 2021 | 11:45am
By Nate Millado
It wasn't a heavily hyped season premiere or a water-cooler season finale. But the aptly titled episode "Hitting the Fan" was a complete game changer. This pulse-pounder, written by creators Robert and Michelle King and tucked inside Season 5 of
The Good Wife
(original airdate: October 27, 2013), is not only the best hour in seven seasons of CBS' prestige legal drama—it's one of the best hours of television period.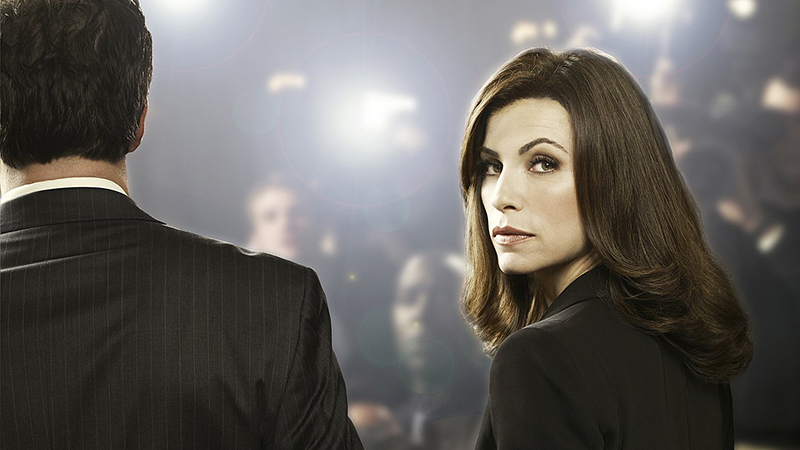 Photo Credit: CBS Photo Archive/Getty Images
"Hitting the Fan" essentially rebooted a series deep into its run, allowing the casual viewer to get in on the fun while rewarding loyal fans with long-simmering storylines coming to a boil. It also laid the groundwork for Paramount+ spinoff,
The Good Fight
, as it proved that the Kings could take familiar characters and create something fresh and exciting.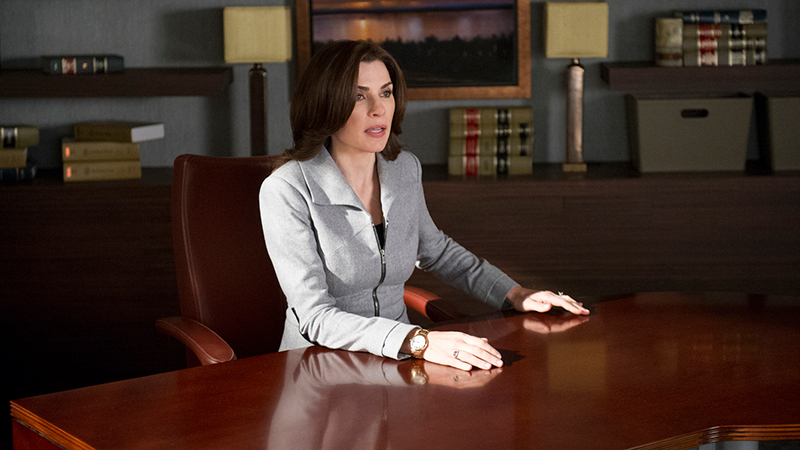 Photo Credit: CBS Photo Archive/Getty Images
The setup: All hell breaks loose when Diane (
Christine Baranski
) and Will (Josh Charles) uncover Alicia (
Julianna Margulies
) and Cary's (
Matt Czuchry
) secret plot to break off from Lockhart/Gardner to start their own law firm, top clients in tow.
Will confronts Alicia—complete with a total rage-swipe of everything off her desk—accusing her of betrayal and slinging verbal daggers her way ("God, you're awful, and you don't even know how awful you are"). Will snaps into cold-blooded commando mode, quickly assembling the partners to fire Alicia.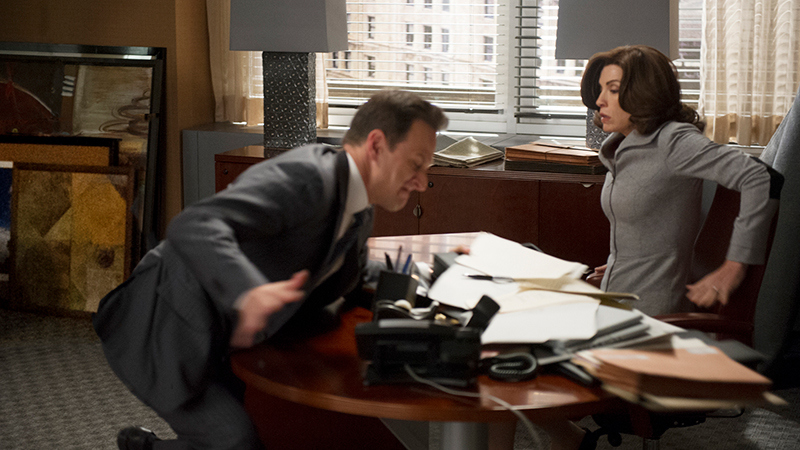 Photo Credit: CBS Photo Archive/Getty Images
As security escorts her to the elevator—a recurring motif for many tears and trysts in seasons past—Alicia tells her former mentor and lover, "This was never meant personally." Channeling his inner Rhett Butler, Will's frank reply: "I don't give a damn." Elevator doors shut. Alicia cries. Title sequence rolls.
The breakneck drama unfolds in the first 14 minutes and doesn't let up until the closing credits (shout-out to composer David Buckley's tense faux-classical score). Firings fly as furiously as the insults. Battle lines are drawn. Allegiances are questioned—particularly those of leather-clad investigator Kalinda (Emmy winner Archie Panjabi). The newly formed Florrick/Agos and Lockhart/Gardner wage a frantic, nail-biting chess game to poach/keep clients, including $35 million search engine ChumHum.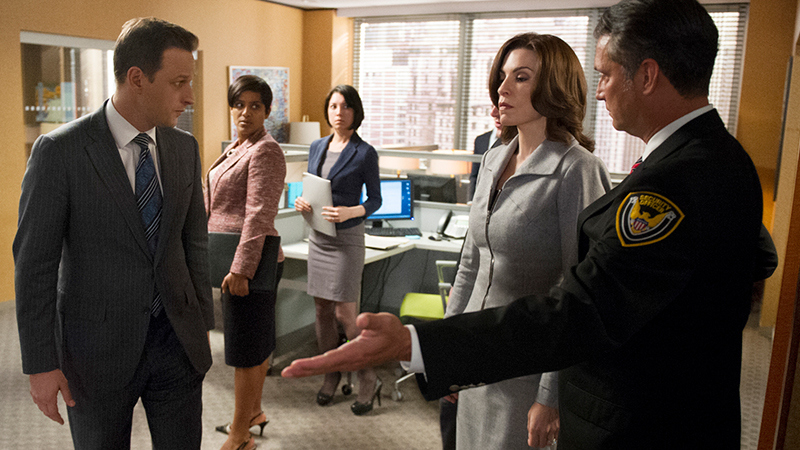 Photo Credit: CBS Photo Archive/Getty Images
The Good Wife
was never just a case-of-the-week procedural; it was also a serialized soap, in the best sense of the word. So Alicia's warning shot to her former partners feels absolutely earned: "We're coming after you. All your clients. Every single one we worked to make happy while you swept in at the last minute to take credit. We're taking them. And then you know what you'll have? A very nice suite of offices." Burn!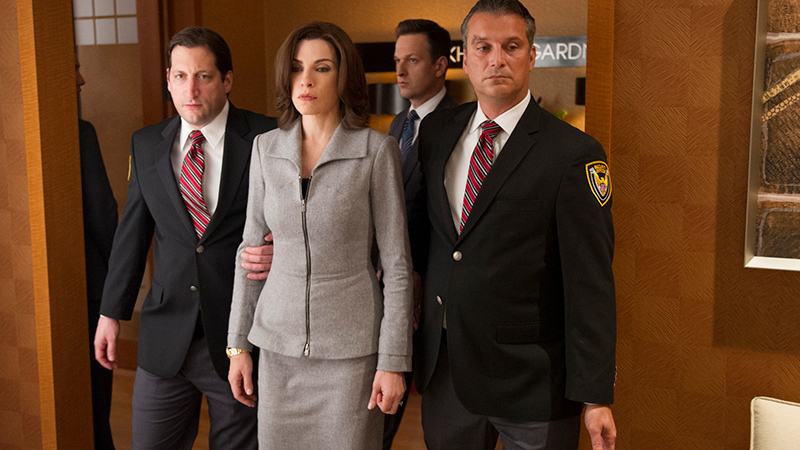 Photo Credit: CBS Photo Archive/Getty Images
This is a different Alicia than we met in the pilot, blank-faced amid flashbulbs, blindly standing by her corrupt, philandering man (Chris Noth), and seemingly out of her element returning to the courtroom for the first time in 13 years. Fifth-season Alicia stands her ground amid the repercussions of this not-so-civil war—and even initiates a midday quickie with her estranged hubby.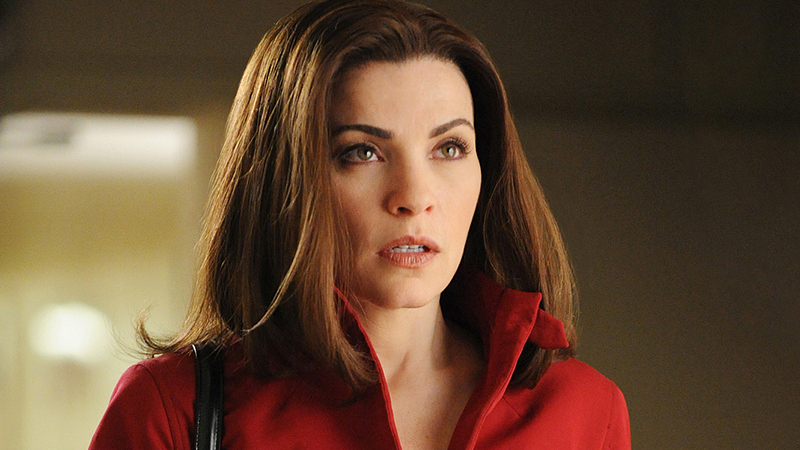 Photo Credit: CBS Photo Archive/Getty Images
Julianna Margulies once revealed in an interview that she's had many young women share with her that they entered law school because of Alicia Florrick. That's quite a legacy. And while
The Good Wife
might not have influenced everyone's career trajectory, viewers will long remember it as a smart and sexy series with compelling, morally ambivalent characters and top-notch production.
We rest our case.
Originally published in
Watch
Magazine, January-February 2019.
DISCOVER MORE: Check Out The Latest Digital Issue Of Watch—Available Now!
Stream
The Good Wife
, as well as its spinoff,
The Good Fight
, exclusively on
Paramount+
.