Back to Cast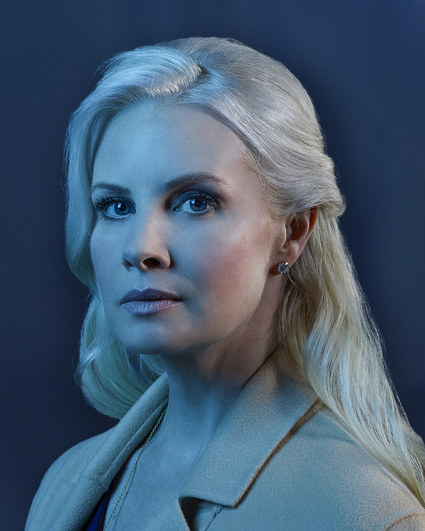 Biography
From Cleveland to Hollywood, the actress, producer, entrepreneur, funny woman, tear-jerker, designer, decorator, builder, creator, fixer, cook, cleaner, host, wife, Browns fan, homemaker, (very) amateur bowler and (her favorite title) mom Monica Potter has achieved success in several different ways... save having a concise bio intro.
The daughter of Nora Marie (Sexton), a homemaker and part-time cleaning lady, and Paul Ely Brokaw, Jr., an innovator who invented the first flame-resistant car wax, Potter was raised in Cleveland, Ohio.
In 2015, with a passion for her home town, innovation and family, Potter created Monica Potter Home, a line of natural, locally crafted home and beauty products sold on monicapotterhome.com as well as in the company's stores in Garrettsville, Ohio and the Old Arcade in Downtown Cleveland. Building the company has been a dream for Potter, and she aims to supplement the beauty and comfort of customers' homes at an affordable price, while creating sustainable job opportunities in Cleveland.
Additionally, Potter produced "Welcome Back Potter" for HGTV, a docu-series that tracked the renovation of her childhood home in Cleveland and featured her family.
Potter is well known to fans for her role on the TV drama "Parenthood," for which she garnered a 2013 Critics Choice Award for Best Supporting Actress in a Drama, a 2014 Golden Globes nomination and a TCA Award nomination for Individual Achievement in Drama. Her additional television credits include "Boston Legal," Trust Me," "Reversible Errors" and THE YOUNG AND THE RESTLESS, on the Network.
Her film credits include "Con Air," opposite Nicolas Cage, "Patch Adams," with Robin Williams, "Along Came a Spider," opposite Morgan Freeman, "Head Over Heels," "I'm With Lucy," "Saw," "Without Limits," "Lower Learning" and "Last House on the Left."
Potter lives in both Cleveland and Los Angeles with her family. Her birthday is June 30. She can be followed on Twitter @monicapotter and on Instagram @monicapottergram.