Wisdom Of The Crowd And Jeremy Piven Present The Future Of Crime Solving
The cast and producers spoke at CBS TCA Press Day to reveal what to expect from the new show.
Crowdsourcing is a common tool in Silicon Valley, but it's not widely used in law enforcement—yet. That change may not take long, as audiences will see in the new drama series
Wisdom of the Crowd.
"Anyone who's ever heard this premise,"
Jeremy Piven
noted, "[they say] that it could actually happen today. If it doesn't already exist, it
will
exist."
On Tuesday, during the CBS TCA Press Day, the network hosted a panel featuring Jeremy (who stars as Jeffrey Tanner), his fellow cast mates, and Executive Producer Ted Humphrey. Together, they delved into what to expect from the new series.
WATCH:
Wisdom Of The Crowd - First Look
For the uninitiated,
Wisdom of the Crowd
follows Tanner, a former tech mogul who develops a cutting-edge crowdsourcing app to solve his daughter's murder—and revolutionizes crime-solving in the process. Along the way, he'll encounter wariness and skepticism from Detective Tommy Cavanaugh (
Richard T. Jones
), who is involved in the initial investigation.
Speaking to the show's premise, Humphrey explained, "Yelp is crowdsourcing; Waze is crowdsourcing; The New York Times, when they tell you the top stories of the day, is crowdsourcing ... police and law enforcement [are] beginning to use crowdsourcing."
Of course, the same headaches that come with trusting the public to participate in rating a restaurant take on much higher stakes when a person's innocence is questioned. Quoting a line they wrote for Tanner in the pilot, Humphrey said, "'We all know the internet has changed the world, the only question is: into what?'"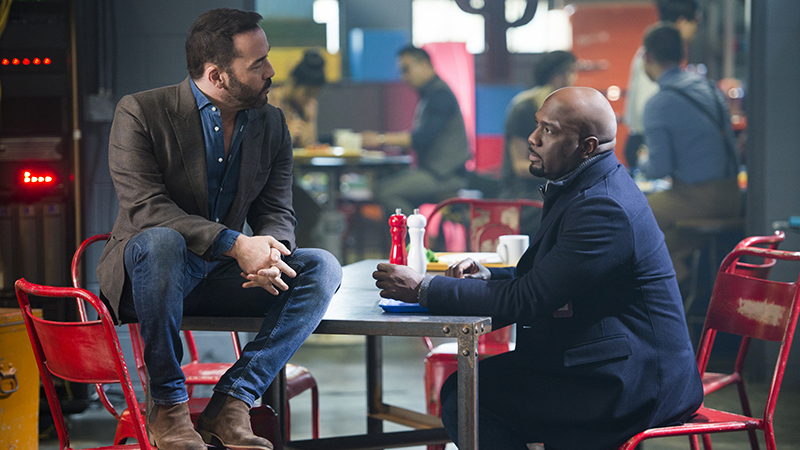 As a former EP on
The Good Wife
, Humphrey noted that elements of that show will seep into
Wisdom
, specifically the way new and ever-evolving technologies continue to affect the way we perceive law and law enforcement—only here, "our canvas is Silicon Valley."
However, Humphrey took care to add, at the end of the day, "We're not a technology-driven show; we are a heart-driven show."
Also like
The Good Wife
, Humphrey said
Wisdom
will maintain a balance between overarching storylines and other cases.
"We will solve crimes most weeks, but the other stories will always be there," Humphrey explained. "As an Executive Producer of
The Good Wife
, I would point to that as a show where we had a case every week, but that's not really why people watched that show."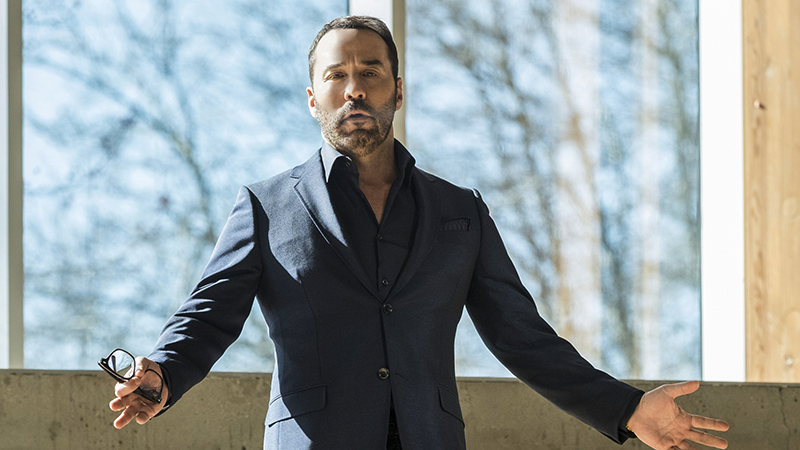 As for the lead character, Tanner "is heartbroken and he's trying to fill this void," explained Jeremy. He wants to find the person who killed his daughter, noting that Tanner is willing to do the wrong thing for the right reasons if it means getting what he wants.
"The show will deal with the impact this has on [Tanner's] family," Humphrey added. "This is a man who upends his entire life and his career in an attempt to solve this ... a main story element of [
Wisdom of the Crowd
] is that Jeffrey Tanner is convinced that the police department screwed up."
Stay tuned for more updates on
Wisdom of the Crowd
before it premieres on Sunday, Oct. 1 8:30/7:30c on CBS and
CBS All Access
.