Jeremy Piven Leads A Crime-Solving Revolution On The Series Premiere Of Wisdom Of The Crowd
A million minds are better than one in the first episode of the new fall show.
What if you could call upon the masses to help you solve a crime, with just the touch of a button?
That's the idea behind
Wisdom Of The Crowd
, an all-new drama series starring
Jeremy Piven
. In the series premiere, billionaire tech genius Jeffrey Tanner (Piven) gives up his entire company in order to pursue his late daughter's killer.
WATCH: Preview Of The Wisdom Of The Crowd Series Premiere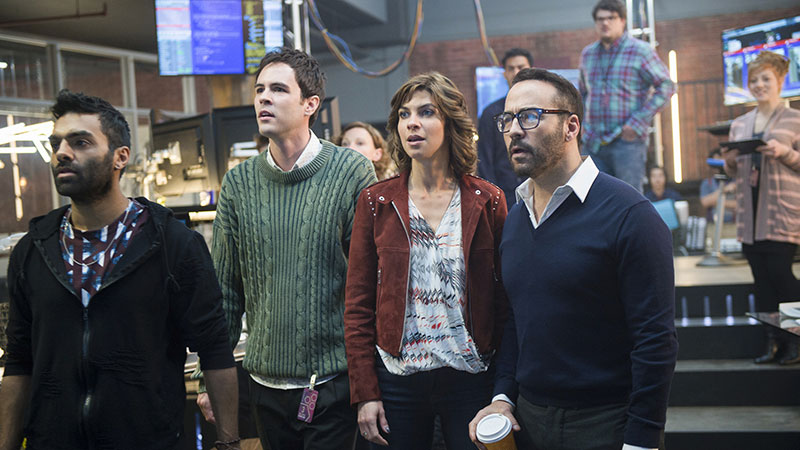 To do this, he creates a crime-solving app called Sophe that allows users to submit and dissect evidence in real time!
Actors
Richard T. Jones
,
Natalia Tena
,
Monica Potter
,
Blake Lee
, and
Jake Matthews
also star in the new series.
Will Tanner's innovative tech inspire a new way to clean the streets?
And how will traditional police detectives like Tommy Cavanaugh (Jones) react to it?
Watch the series premiere of
Wisdom of the Crowd
on Sunday, Oct. 1 at 8:30/7:30c on CBS and
CBS All Access
.