Back to Cast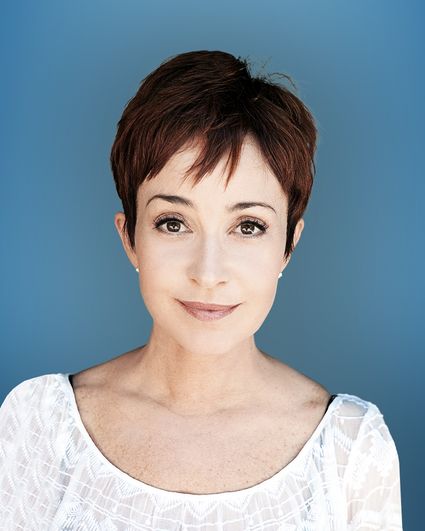 Biography
Annie Potts has enjoyed a long career in television, film and theater. This fall, she returns to series television with her latest role as Meemaw on Young Sheldon.
Previously, she starred on "GCB," based on the book Good Christian Bitches. Her character Gigi ranked among the many iconic female roles Potts has created, including Mary Jo Shively from "Designing Women." Her work in "Love & War" garnered her an Emmy nomination, and with "Any Day Now" she scored two Screen Actors Guild Award nominations. In addition, she has guest starred on "Law & Order: SVU," "Chicago Med," "Scandal," "Grey's Anatomy," "Major Crimes," "The Fosters" "Ugly Betty," "Two and a Half Men" and "Boston Legal," among others. Also, Potts starred in the Hallmark movies "The Music Teacher" and "Freshman Father," along with "Marry Me" for Lifetime.
She has appeared in numerous feature films including the "Ghostbusters" franchise, "Pretty in Pink," "Jumpin' Jack Flash," "Who's Harry Crumb?," "King of the Gypsies" and "Corvette Summer," for which she received a Golden Globe Award nomination. Additionally, she voiced the memorable Bo Peep in "Toy Story I & II." Her recent credits include "Happy Anniversary" for Netflix, along with "Izzy Gets the Fuck Across Town" and "Humor Me," both of which debuted at the Los Angeles Film Festival.
Potts made her Broadway debut in Yasmina Reza's Tony Award-winning black comedy "God of Carnage" and has since appeared in the long running "Pippin." She appeared in off-Broadway productions of "The Vagina Monologues," "Diva," "Love Letters," "Charley's Aunt," "The Merchant of Venice," "A Little Night Music," "Cymbeline" and "The Effect of Gamma Rays on Man-in-the-Moon Marigolds." On the west coast, she received rave reviews for her performance as a distraught wife dealing with her husband's suicide in "Aftermath." The play received the LA Times' Critics Choice Ovation Recommendation.
Born in Nashville and raised in Kentucky, Potts was the youngest of three girls. After becoming interested in stage and film at an early age, she received her BA in theater from Stephens College in Missouri where she's currently a visiting professor of drama and a dedicated board member. Her birthday is Oct. 28.