Young Sheldon Fibs His Way Out Of Gym Class And Into The Library
Sheldon learns the truth about lying in "Spock, Kirk, and Testicular Hernia."
Posted on Dec 22, 2017 | 09:00am
Tell them lies, tell them sweet little lies.
In the latest episode of
Young Sheldon
, "Spock, Kirk, and Testicular Hernia," Sheldon (
Iain Armitage
) takes lying lessons from Georgie (
Montana Jordan
), who passed a math test by scribbling the answers on the bottom of his shoe.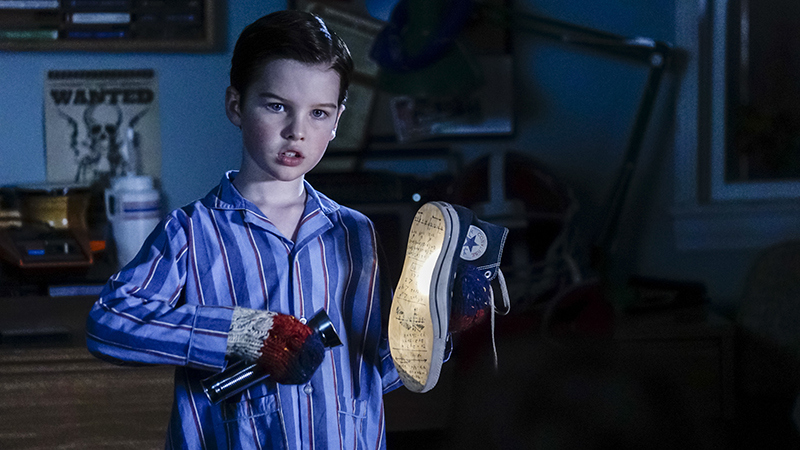 Reasoning that breaking the rules will liken him to his rebellious
Star Trek
hero Captain Kirk, Sheldon sets about finding his own methods of pushing boundaries.
What does that entail?
Oh, just forging a note to get out of gym class, "borrowing" library books without getting them stamped (but still returning them on time—he's not a monster), and telling his sister Missy (
Raegan Revord
) that Meemaw (
Annie Potts
) has money buried in her backyard (so she'll become distracted and relinquish control over the TV).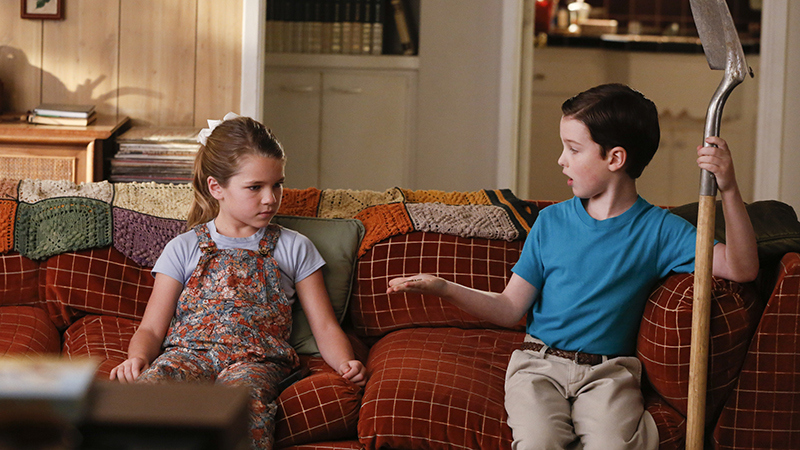 Pretty brilliant stuff, but our young genius forgot one very important detail: His gym teacher works with his dad, George Sr. (
Lance Barber
).
Something tells us that Sheldon's lying streak isn't very sustainable.
STREAM: Full Episodes Of Young Sheldon On CBS All Access
Watch all-new episodes of
Young Sheldon
on Thursdays at 8:30/7:30c on CBS and
CBS All Access
.