The Big Bang Theory fans are well-acquainted with "Soft Kitty," Sheldon's (Jim Parsons) go-to lullaby for when he's feeling sick.

Now, in the latest episode of Young Sheldon, "A Sneeze, Detention, and Sissy Spacek," viewers heard an early rendition of the now-famous lullaby, with Mary (Zoe Perry) singing the song to a bedridden Sheldon (Iain Armitage) after he came down with the flu.

STREAM: Episode 13, Season 1 Of Young Sheldon On CBS All Access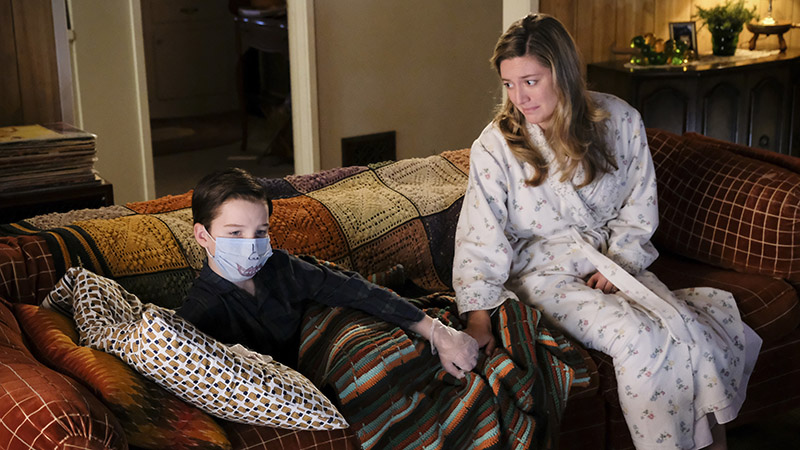 In addition to being a neat callback (or rather, call-forward) to The Big Bang Theory, it was also a very sweet moment between Sheldon and his mother.

Watch the full video above.

Watch all-new episodes of Young Sheldon on Thursdays at 8:30/7:30c on CBS and CBS All Access.