Young Sheldon Angry-Cleans After Being Denied A Trip Out With Friends
How does Young Sheldon deal with frustration? He grabs some cleaning solution and a squeegee and gets to work scrubbing the Coopers' house.
Posted on Mar 9, 2018 | 09:00am
Word to the wise: Don't make Sheldon angry. Because when Sheldon gets angry, he... CLEANS!
In the latest episode of
Young Sheldon
,
"Dolomite, Apple Slices, and a Mystery Woman,"
Sheldon (
Iain Armitage
) wants to take a road trip to Houston with his new lady friend, an upperclassman geology enthusiast (Anjelika Washington).
Unfortunately, Mary (
Zoe Perry
) doesn't approve of an unchaperoned road trip.
This gets Sheldon pretty steamed.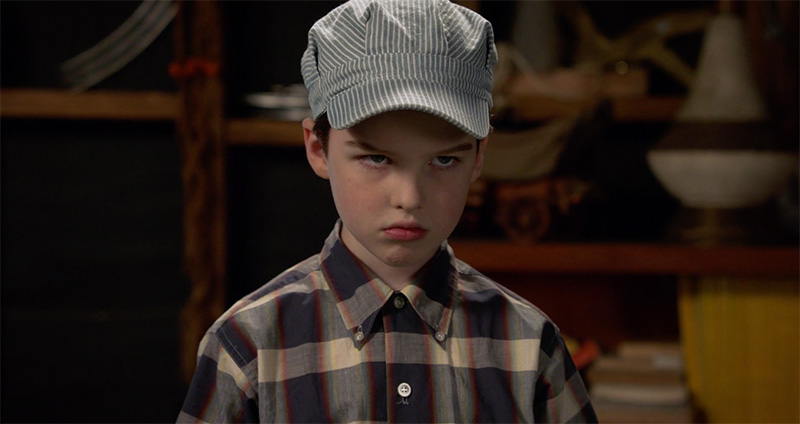 STREAM: Episode 15, Season 1 Of Young Sheldon On CBS All Access
So, what does our young genius do?
He hits the sink to scrub some dishes. Then he cleans Georgie's (
Montana Jordan
) windows. Then he wipes down the bathroom. Then he vacuums. Then he does some laundry. Then he... Well, you get the idea.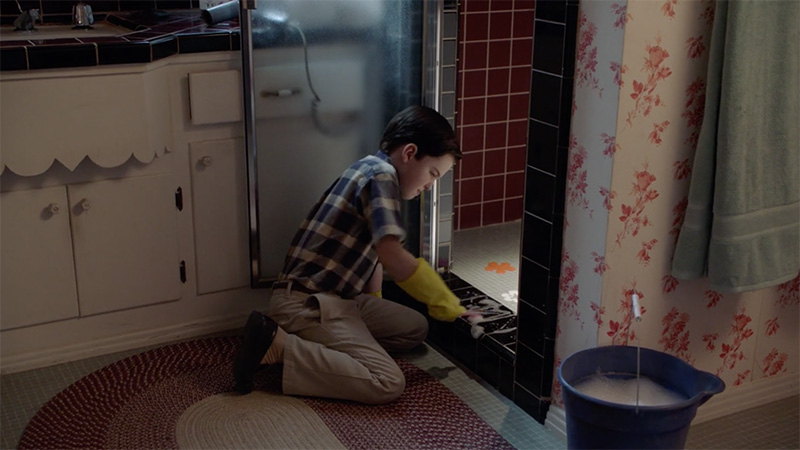 The point is, Sheldon's idea of a temper tantrum is a
little
different than most kids'.
Watch all-new episodes of
Young Sheldon
on Thursdays at 8:30/7:30c on CBS and
CBS All Access
.