News: Stupid Trick Auditions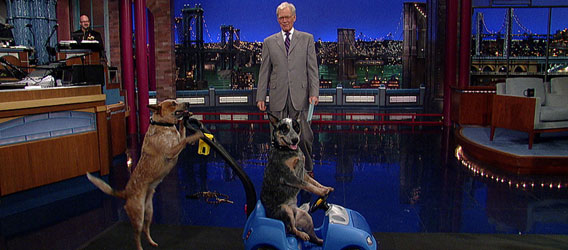 THE LATE SHOW with DAVID LETTERMAN is looking for contestants for upcoming Stupid Pet and Human Trick segments.

You can apply by e-mailing us (lateshowtricks@cbs.com) or attending one of our regional auditions for talented pets and people.

To qualify for an audition, a trick must be fun, unique and safe. Animals must perform voluntarily and be treated humanely. All types of animals are welcome.

This is your chance! Don't hesitate! Tell your friends and family, and you or someone you know may be on their way to New York to meet Dave. Selected participants will receive a free trip to New York, a payment for their appearance on the show, and a chance to perform their trick on the stage of the Ed Sullivan Theater in front of millions of LATE SHOW viewers. Don't miss your chance! You may also e-mail our Stupid Tricks department.
Get Info