Star Trek: Discovery's Main Title Theme Takes A Cue From The Past
Listen to the all-new Star Trek theme in this behind-the-scenes video.

When it comes to Star Trek, a dynamic main title theme is key. Not only does it set the tone for each individual series, but it becomes an anthem for the setting and characters.

This was very much the case for Alexander Courage's original Star Trek theme, which combined spirited fanfare and whimsical vocals to create the perfect sound for Gene Roddenberry's bright vision of the future.

Since then, the theme for each new Trek series—The Next Generation, Deep Space Nine, and beyond—has retained that optimistic tone, and put its own unique spin on what it means to "boldly go where no one has gone before."

SUBSCRIBE: Stream The Series Premiere Of Star Trek: Discovery Sunday, Sept. 24 On CBS All Access

Suffice to say, the new Star Trek: Discovery theme had to bring its own flavor to the table, while maintaining the Trek elements everyone knows and loves—and no one was better suited to the task than Emmy-winning composer Jeff Russo.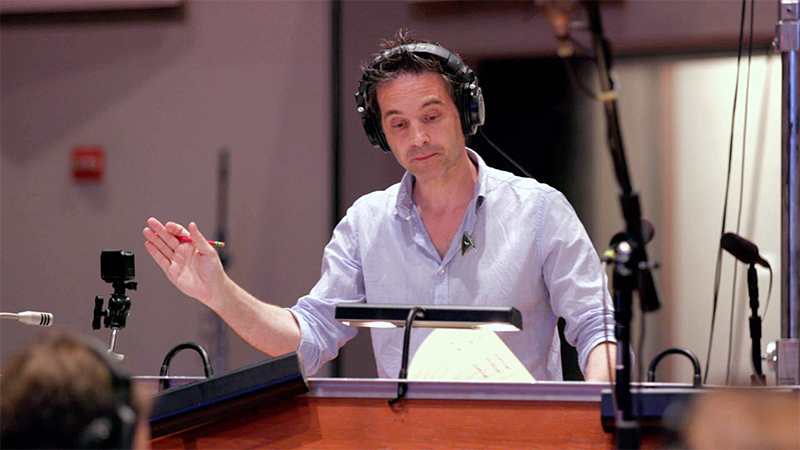 "When I first started thinking of what I would do for a main theme, I first needed to feel like I was in the world of Star Trek," Jeff explained in a behind-the-scenes video of the recording session. "Even though there's a lot of action in our show, I really wanted to play into how these characters are feeling."

At the same time, the new music hearkens back to the unforgettable, symphonious theme of the original Star Trek, which itself strikes a chord with fans and listeners whenever they hear it.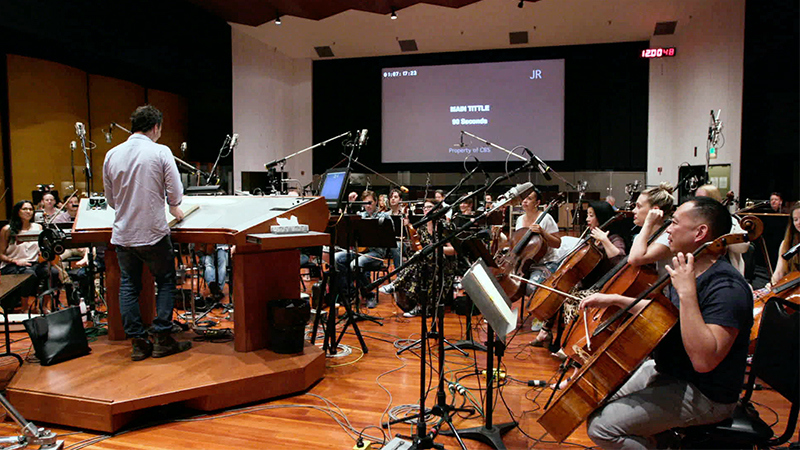 "The original Alexander Courage theme is one of the most iconic and memorable themes of all time," Executive Producer Alex Kurtzman said. "It's built into the DNA of the show. So, there's a beautiful segue in and out of the original theme, into the more modern theme."

As we learned at the TCAs (where the recording session was first previewed), the ensemble for the main theme was made up of an impressive 60-piece orchestra.

Be sure to check out the video above for a taste of the finished main title theme.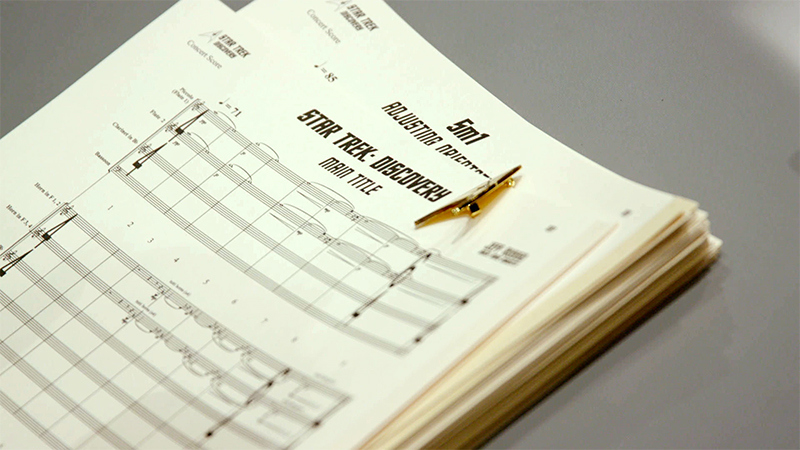 Star Trek: Discovery premieres in the U.S. on CBS All Access Sunday, Sept. 24, following a broadcast premiere on the CBS Television Network.

After the debut event, be sure to check out the CBS app on your mobile or OTT device for even more ways to stream new episodes of Star Trek: Discovery on CBS All Access.