Tuesday, October 21st, 2014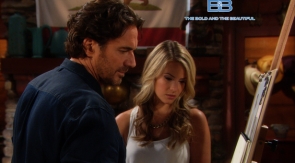 Deacon makes a desperate plea to Hope to reconsider her stance regarding him and Quinn embarking on a relationship together. While playing on Rick's insecurities concerning his marriage, Maya lets him know that she will be there for him no matter what. Having considered Hope's viewpoint, Deacon confronts Quinn ab... ... More...
Monday, October 20th, 2014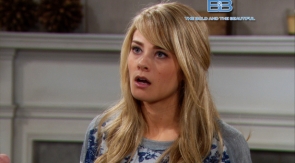 Feeling immense guilt about what has recently transpired with Caroline, Ridge calls her to meet him to discuss their partnership. Deacon drops a bombshell about him and Quinn during a visit with Hope and Wyatt. While at Brooke's cabin, Ridge and Caroline partake in a passionate designing session. Hope gives Deacon... ... More...