Tuesday, July 28th, 2015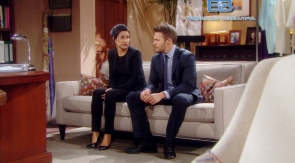 Steffy is stunned when she realizes her deepest and darkest secret might be revealed. Thomas makes an announcement to Ridge and Caroline about his future career plans. Ridge doesn't give Thomas quite the response that he was expecting. Wyatt unintentionally learns that Liam is completely unaware of the secret t... ... More...
Monday, July 27th, 2015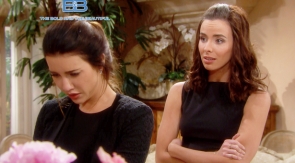 Thorne worries that he has somehow let Aly down. Katie plays peacemaker as bitter rivals, Bill and Deacon, come face-to-face for the first time in months. Steffy is unaware that her biggest rival, Ivy, holds a key piece of information. Thomas returns to Los Angeles from Paris with the intention of staying for good. ... More...