Tuesday, April 22nd, 2014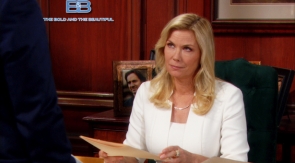 Quinn eavesdrops on Hope and Brooke's private conversation. Later, she attempts to tell Wyatt that he has reason to worry. Brooke confided in Rick about trying to help Bill get his company back from Katie. Oliver is moved when Aly shares her feelings about losing her mom and a special memory that Darla left for her ... ... More...
Monday, April 21st, 2014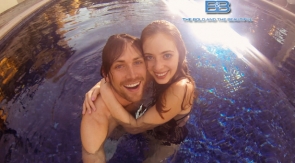 Oliver and Aly kiss by the Forrester pool. She opens up about herself to her new love. Later, Oliver and Aly play in the pool with an underwater camera. Maya attempts to get Carter on board with her about Oliver taking advantage of Aly but instead of taking her side, he wonders what the real reason is that his fiancé... ... More...