Tuesday, October 13, 2015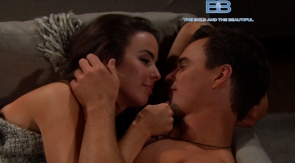 Nicole anticipates the worst case scenario when telling Zende an idea that she is contemplating regarding her future. Steffy explains to Bill and Katie her reasoning for hiring Ivy back in a capacity other than as a jewelry designer. When his plan backfires, Wyatt gives Ivy a pep talk about not allowing Steffy to ha... ... More...
Monday, October 12, 2015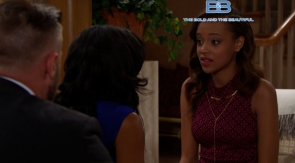 Knowing that Zende has a date with Nicole, Pam and Charlie give him advice on what kind of activities they should do that evening. Steffy gets a mixed reaction from Bill and Katie when she tells them about the new position she assigned to Ivy. Wyatt gives Ivy a daring task that he hopes will assist her in getting ove... ... More...