Tuesday, December 6, 2016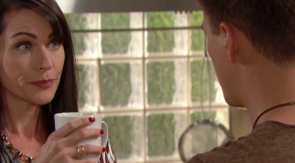 Still suspicious of Quinn, Steffy ponders what Eric has to gain by backing his wife on her request. Also wondering what Quinn has up her sleeve, Wyatt questions his mother about her intentions regarding Steffy and Liam. Liam gives Katie a piece of advice when she voices her concern over living next door to Quinn. ... More...
Monday, December 5, 2016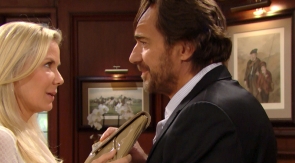 Steffy is suspicious of the motive behind Quinn's request, knowing how manipulative she has been in the past. Eric suggests to Wyatt that he should not give up on Steffy even though she has already filed for divorce. Brooke discusses with Ridge his current living situation and where he should be sleeping in the f... ... More...