Tuesday, September 30th, 2014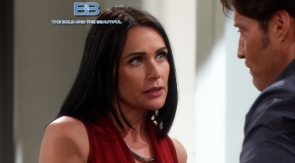 While commiserating over their failed plan to keep Brooke and Bill apart, Deacon and Quinn's conversation takes an unexpected turn. Brooke reminisces about how she and Bill became romantically involved and contemplates whether or not to pursue a future with him. Bill and Katie's civil conversation about their cur... ... More...
Monday, September 29th, 2014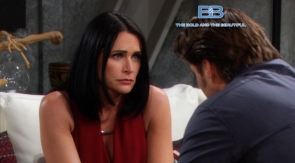 Brooke is put in an uncomfortable situation by Bill when he proposes to her in front of her other suitor, Deacon. Fearing that she will lose her son forever, Quinn makes an impassioned plea to Wyatt for him to forgive her transgressions in Paris. Brooke confides in Eric the truth behind what is holding her back from ... ... More...