Tuesday, July 22nd, 2014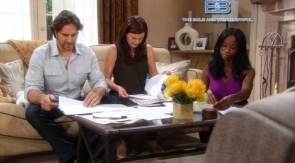 When Brooke confronts him about the allegations, Bill vehemently denies having any involvement in Ridge's accident. Deacon uses his charm and his history of involvement with Alison to get answers about Bill's dealings in Abu Dhabi. Brooke becomes suspicious as to why Bill is in such a rush to get married, but stil... ... More...
Monday, July 21st, 2014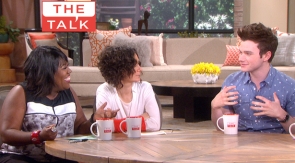 Ridge aggressively puts pressure on Justin to admit his and Bill's participation in the almost fatal accident in Abu Dhabi. The situation becomes even more heated when Bill arrives just in time to defend his trusted associate. Having overheard Brooke and Katie talking about Ridge's suspicions, Deacon becomes intr... ... More...