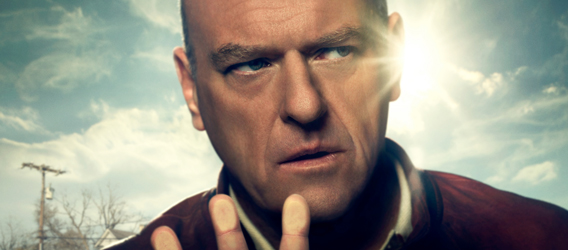 News: Under The Dome at Comic-Con
On Sunday, July 21, fans are invited to join the cast and producers of this summer's critically acclaimed series UNDER THE DOME at Comic-Con 2013.
SUNDAY, JULY 21:
UNDER THE DOME
2:15 PM – 3:15 PM
Hashtag: #DomeSDCC
The dome has descended upon Chester's Mill and there is no way in or no way out! Get a sneak peek of what's in store for the town and its residents as they become sealed off from the rest of the world in this summer's critically acclaimed series based on the bestselling book by Stephen King, from Amblin Television. Stars Dean Norris (Breaking Bad), Mike Vogel (Bates Motel) and Rachelle Lefevre (Twilight) will be joined by executive producers Brian K. Vaughan (Lost) and Neal Baer (Law & Order: SVU). Norris, Vogel and Lefevre will participate in an exclusive autograph signing following the panel at the CBS Interactive Booth at 3:30 PM – 4:15 PM on the convention floor.