Back to Cast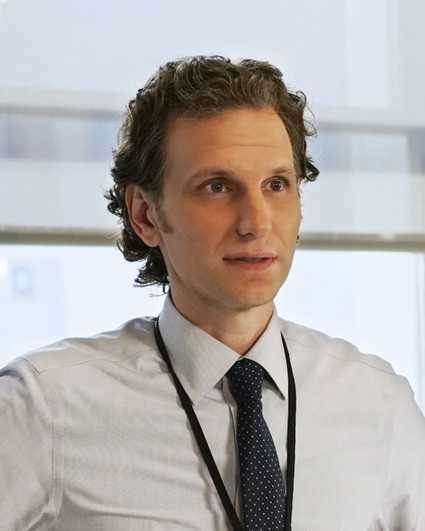 Jay Whitman
Sebastian Arcelus
Biography
Sebastian Arcelus is a well-known actor in film, television, and theater. He gained attention for his role as crusading journalist Lucas Goodwin in the critically acclaimed series House Of Cards. His additional television credits include guest-starring roles in Person of Interest and The Leftovers.

Recently, on the big screen, Arcelus was seen in the M. Night Shyamalan thriller Split. His additional feature film credits include Ted 2, The Best of Me, and the independent feature The Last Day of August, which he also co-produced.

On Broadway, Arcelus starred in A Time to Kill. His additional Broadway credits include Elf, Jersey Boys, Wicked, Rent, and Good Vibrations. Off-Broadway, he starred in Happiness at the Lincoln Center Theater, The Blue Flower at Second Stage and Where's Charley? at Encores at City Center. Also, Arcelus has appeared in numerous regional and international productions, including the world premiere of William Finn's Songs of Innocence and Experience.

When not on set, Arcelus spends his time trying to keep up with his young daughter while also lending his voice to numerous television commercials and animated programs, including Dora the Explorer and Go, Diego, Go!

He and his wife support several charitable causes, including Seeds of Peace, Covenant House, Reaching U (an organization promoting education and social services for Uruguayan children living in poverty), Broadway Cares/Equity Fights AIDS, and autism awareness and research.

Arcelus was born on Nov. 5 in Manhasset, NY. Follow him on Twitter @SebArcelus.