Star Trek: Discovery Stars Weigh In On THAT Pivotal Moment From Episode 1
The brand-new series gets off to a rousing start!
Warning: SPOILERS from Episode 1, Season 1 of
Star Trek: Discovery
follow...
Viewers tuning in to the series premiere of
Star Trek: Discovery
got quite a shock at the end of the first episode, entitled "
The Vulcan Hello
," when the series' main character, Michael Burnham (
Sonequa Martin-Green
), committed mutiny against her captain and mentor, Philippa Georgiou (
Michelle Yeoh
).
STREAM:
Episode 1, Season 1 Of Star Trek: Discovery On CBS All Access
"Oh my God—
horror
, the sense of betrayal!" Michelle laments in a video examining the earth-shattering moment. "Michael Burnham is my baby, right? … When that happened, it was like a stab through the heart, because I think that was the last thing she expected from her Number One."
Watch the video above for more from stars Michelle, Sonequa,
Doug Jones
, and Executive Producer Aaron Harberts.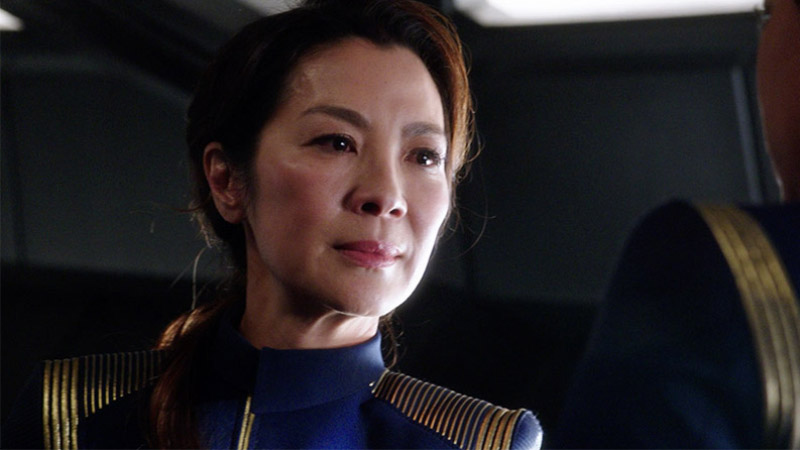 Of course, Burnham didn't take this treacherous act lightly; the fate of her entire crew—including Georgiou—was at stake, with the Klingon sarcophagus ship poised to attack the
U.S.S. Shenzhou
.
From Burnham's point of view, the only due course of action was to go
against
Georgiou's order to stand down, and incapacitate her superior officer with a Vulcan nerve pinch—a move that, ultimately, in her mind, would benefit the Federation.
"I truly believed it was one of those times where you have to override protocol," Sonequa says of her character's tough call. "And I felt that, if there was ever a moment where you deny these sorts of principles that we live by, it would be to save lives."
READ:
How To Watch Star Trek Discovery On CBS All Access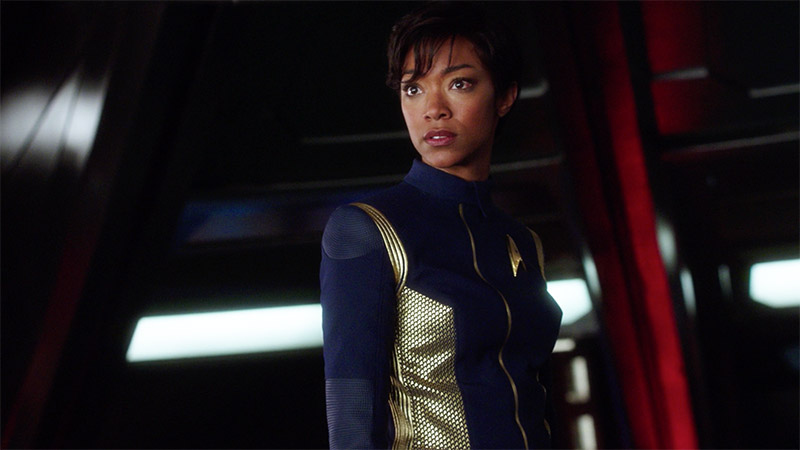 Such a serious violation of Starfleet regulations will undoubtedly come at a cost for Burnham, but the question remains: Will it have been worth it?
Stream the entire first season of
Star Trek: Discovery
, exclusively on
CBS All Access
.