Anthony Rapp Analyzes Stamets' Time-Loop Conundrum On Star Trek: Discovery
The actor also discusses his character's heartwarming scene with Michael Burnham.

Warning: SPOILERS from Episode 7, Season 1 of Star Trek: Discovery follow.

Who knew injecting yourself with Tardigrade DNA could have so many advantages?

In Episode 6 of Star Trek: Discovery, "Magic to Make the Sanest Man Go Mad," Lieutenant Stamets (Anthony Rapp) found himself to be the only officer aboard the Discovery who wasn't affected by Harry Mudd's (Rainn Wilson) plan to reset the same 30 minutes over and over again until he commandeered the prized Federation vessel.

STREAM: Episode 7, Season 1 Of Star Trek: Discovery On CBS All Access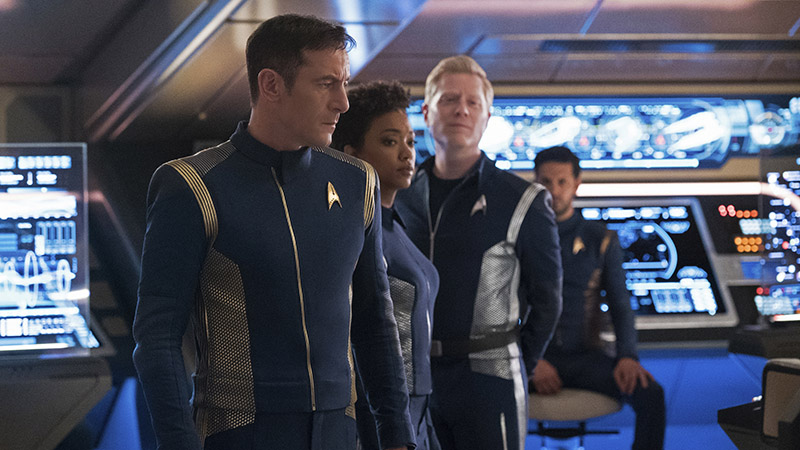 Speaking to his character's literal adventure through time and space, Anthony Rapp discussed what it was like shooting such a mind-boggling and entertaining episode in a new behind-the-scenes video. (Watch it above!)

"It was a wild episode because the notion of a time loop is a really fun and interesting notion," the actor says. "To be the only one who was aware of what was happening—filming it as an actor was like putting a puzzle together, and figuring out, 'Okay, how many loops have I done?'"

Of course, Stamets' immunity to Mudd's time loop didn't just allow him to save the Discovery—it was also an opportunity to make a real connection with his fellow crew member Michael Burnham (Sonequa Martin-Green).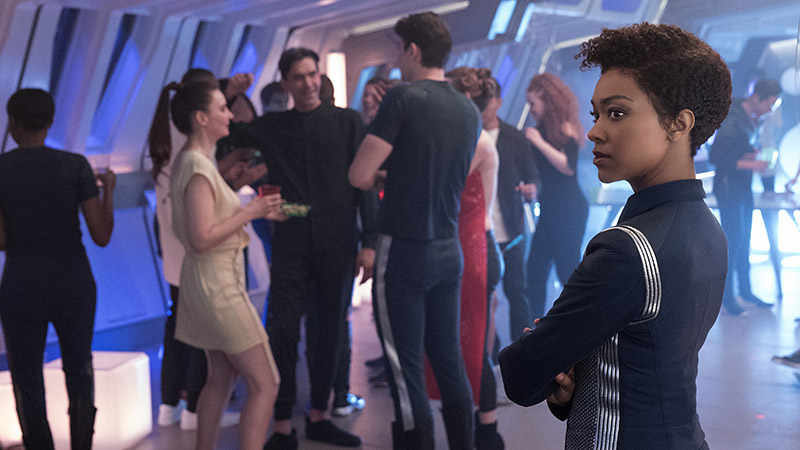 "It was very sweet, that scene of Burnham and me together, when we danced," Anthony continues. "It was like, 'I know that this loop is gonna end and it's not gonna work out this time, but I'm gonna take this moment. I know you won't remember this, but I will, and it will mean something to me.'"

He concludes, "It's a little respite; it's a little breath of something. There was something, to me, very human and touching about that."

READ: How To Watch Star Trek: Discovery On CBS All Access

Stream the entire first season of Star Trek: Discovery, exclusively on CBS All Access.