Jason Isaacs Unpacks Lorca's Intense Fight Sequence On Star Trek: Discovery
The actor also discusses the major reveal about his character.

Warning: SPOILERS from Episode 13, Season 1 of Star Trek: Discovery follow...

After deceiving the U.S.S. Discovery crew into thinking he was the Prime Captain Gabriel Lorca, Mirror Lorca finally revealed his master plan to overthrow Emperor Georgiou (Michelle Yeoh) and rule the Terran Empire in Episode 13 of Star Trek: Discovery, "What's Past is Prologue."

STREAM: Episode 13, Season 1 Of Star Trek: Discovery On CBS All Access

Suffice to say, this was not an easy secret to keep for actor Jason Isaacs, who knew from the very beginning that his character was not who he said he was.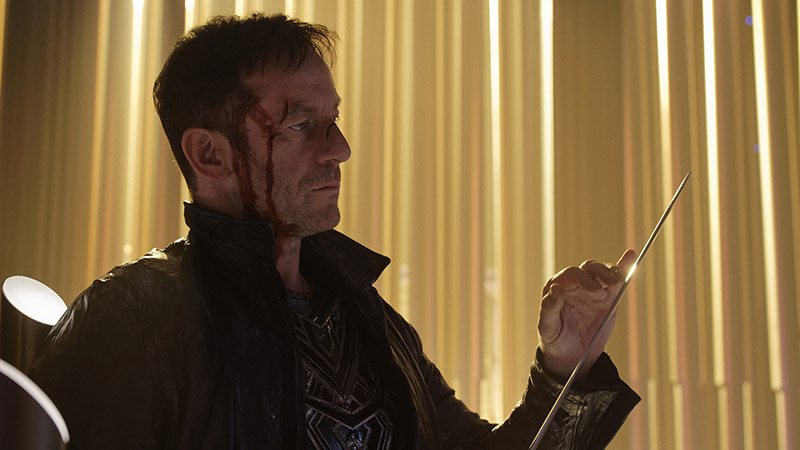 "The last few episodes were the easiest [to perform] for me, because I was playing who I'd been all along," Jason says in a new behind-the-scenes video detailing Lorca's big twist. "The challenge was to work out how to fool the crew and also honor the secret that [Lorca] was carrying."

The actor goes on to explain that Lorca's coup went off without a hitch—that is, until he entered a final showdown with the Emperor. For Jason, that meant going head to head with martial arts expert Michelle Yeoh, an intimidating opponent, to say the least!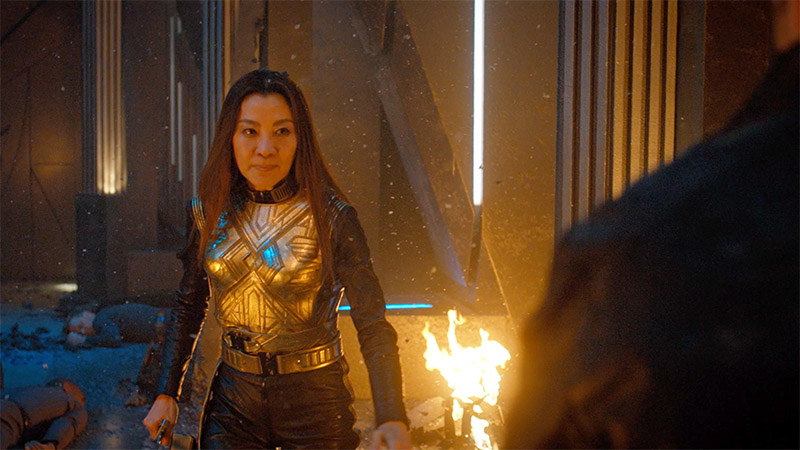 "As Lorca, I felt very confident standing opposite Emperor Georgiou, and I think I could probably take her," he notes, adding, "As Jason, I was completely in awe of Michelle's skills—as we all were ... So, I had to stay on my toes."

For more on Jason's epic fight sequence with Michelle, as well as what he thinks was Lorca's ultimate downfall, check out the full video above!

READ: How To Watch Star Trek: Discovery On CBS All Access

Stream the entire first season of Star Trek: Discovery, exclusively on CBS All Access.