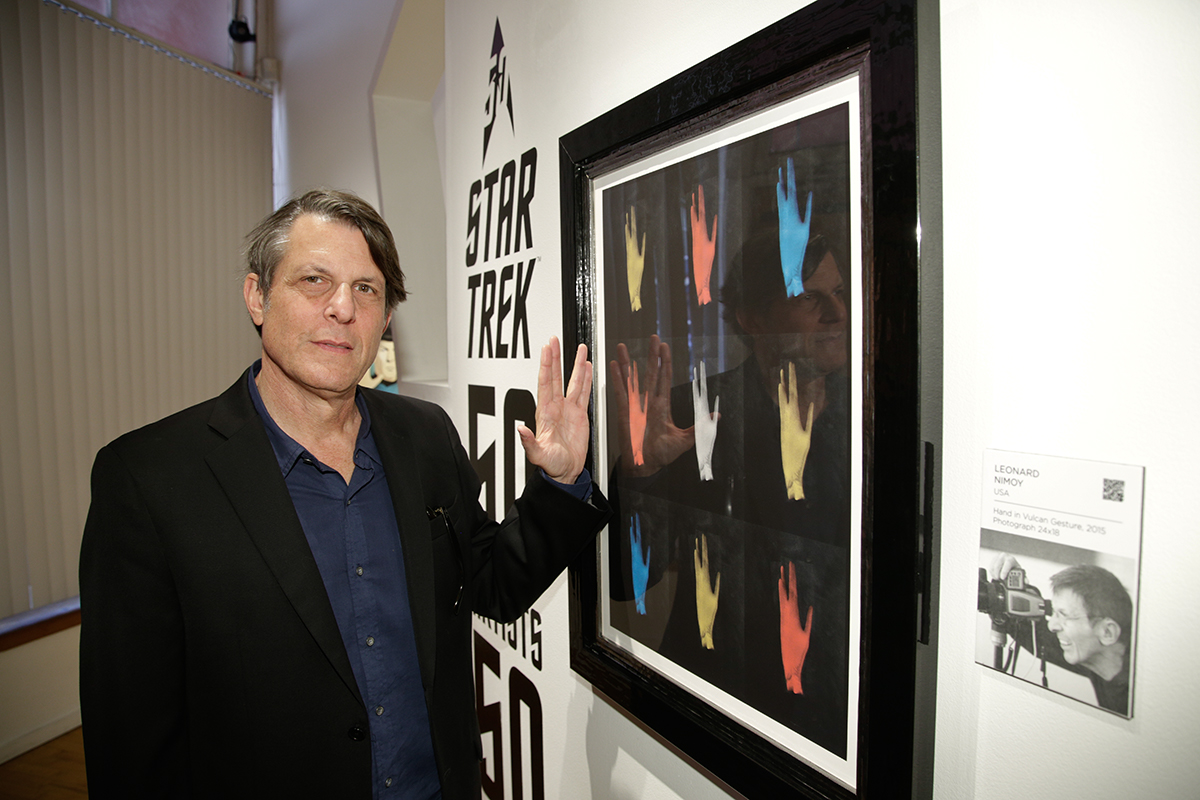 Adam Nimoy with his father's work
San Diego Comic-Con marks the worldwide debut of the
Star Trek
art exhibit "50 Artists. 50 Years." Created to commemorate franchise's 50th anniversary, the gallery features
Star Trek
-inspired works by 50 artists from around the globe, including the last piece created by Leonard Nimoy, a renowned photographer in his own right. The exhibit includes original 2D and 3D pieces by the artists, who selected a variety of mediums—illustrations, photographs, sculptures, paintings, graphics and more—to express their love of the franchise and the inspiration gained from it.
Also, stream the entire first season of
Star Trek: Discovery
, exclusively on
CBS All Access
.
The
Star Trek
50th anniversary celebrations will
continue all week at San Diego Comic-Con
with panels and more.

​Photo: Francis Specker/CBS ©2016 CBS Broadcasting, Inc.