Back to Cast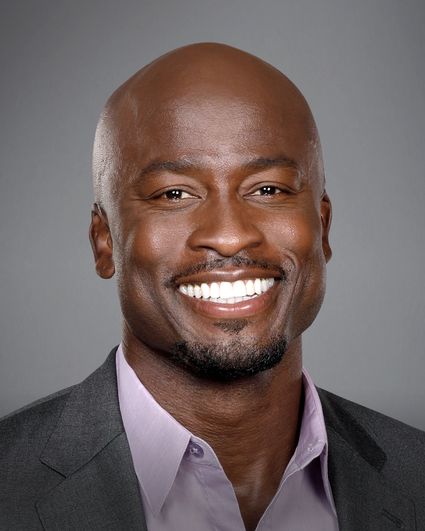 Biography
Akbar Gbajabiamila is a television host and former NFL player. He serves as host of THE TALK, CBS' Daytime Emmy Award-winning talk show.

Currently, Gbajabiamila is also the host of NBC's competition series "American Ninja Warrior" and "American Ninja Warrior Junior." He became a published author in 2019 with his critically acclaimed debut book, "Everyone Can Be a Ninja: Find Your Inner Warrior and Achieve Your Dreams." He also executive produced the 2020 award winning film, "Sylvie's Love." As a professional athlete, Gbajabiamila played five years in the NFL as a linebacker and defensive end, with the Oakland Raiders, San Diego Chargers and Miami Dolphins, before retiring in 2008.

A Los Angeles native, Gbajabiamila grew up in the Crenshaw district with his parents, both of whom were born and raised in Nigeria, and six siblings. Gbajabiamila played football at San Diego State University and graduated with a degree in communication and new media studies. Later, he completed a certified entrepreneurship program at the Wharton School of Business in 2005.

While playing for the Chargers, Gbajabiamila contributed to KSWB, an NBC radio affiliate in San Diego, and co-hosted "Football Night in San Diego" from 2007-08. He went on to serve as an analyst for the Mountain Network and CBS Sports before joining the NFL Network in 2012.

Gbajabiamila has a long history of volunteering and social consciousness and currently serves as a board member for the Asomugha Foundation, an organization aimed at creating better educational opportunities for impoverished communities. Also, he founded Rush The Passer, a year-round athletic, academic and life skills program for youth in Southern California. Gbajabiamila also serves on the board of the Michael J. Fox Foundation.

Gbajabiamila resides in Los Angeles with his wife, four children and two dogs.
His birthday is May 6. Follow him on Twitter and Instagram @akbar_gbaja.