Back to Cast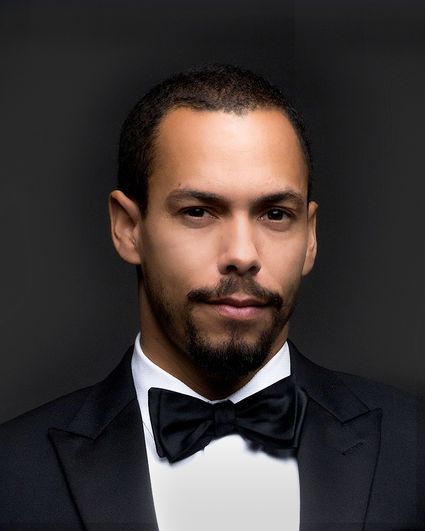 Devon Hamilton
Bryton James
Biography
Bryton James portrays billionaire, Devon Hamilton on The Young and the Restless. He joined the cast in April 2004.

In 2007, James won a Daytime Emmy as Outstanding Younger Actor in a Drama Series. He was nominated for the same award in 2006, 2008, 2009, and 2013. He was also nominated for NAACP Image Awards as Outstanding Actor in a Daytime Drama Series in 2005, 2006, 2007, 2008, and he won the award in 2009. In 2016, he received his first Daytime Emmy nomination for Outstanding Supporting Actor in a Drama Series. In 2019, he received his second Daytime Emmy nomination in the Outstanding Supporting Actor category.

James began his acting career at an early age, landing his first commercial when he was two years old. He was soon cast as Richie on the hit series Family Matters, where he appeared in more than 200 episodes during the show's nine-year run. He also appeared in the recurring role of Luka on the The Vampire Diaries.

In addition to acting, James has enjoyed success as a recording artist. He debuted his first single, "Ooh, the Way I Feel About You," on the German TV series Stars 2000, and has performed live on the international networks Viva, ZDF 5, and Giga TV, as well as on the Disney Channel and major broadcast networks in the United States. His single is available on a compilation album titled 20 Top Hits: Winter Extra 2000. In 2001, James performed the song, "What More Can I Give" with the legendary Michael Jackson at an event for United We Stand which raised money for victims of 9/11.

James's voiceover career currently features him as Mark Surge in Lego's Hero Factory and previously as the lead character Z-Strap in the animated cartoon series Zevo-3. He has also done voice-over work as Freddie on the animated series Kids from Room 402 and Mowgli on The Jungle Book CD-Rom. Other recent voiceover credits include Young Justice, Star Wars Rebels, DC Super Friends, and the upcoming Nickelodeon series, Glitch Techs.

An active spokesperson for many charitable organizations, James founded his own charity in 1996 called RADD (Recording Artists, Actors, and Athletes Against Drunk Driving) Kids, which has since been awarded by the United States government for outstanding youth safety work.

As a current member and spokesperson for NOYS, he has received several honors, including the Michael Landon Award for charitable contributions through youth in entertainment.

His birthday is August 17.

Follow him on Twitter and Instagram: @BrytonEJames.