Back to Cast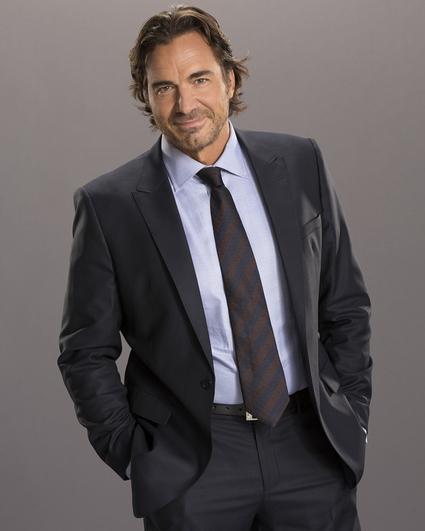 Ridge Forrester
Thorsten Kaye
Biography
Ridge Forrester in THE BOLD AND THE BEAUTIFUL
Birthday: February 22
Born in Germany and raised in England, Thorston Kaye moved to the United States in 1985 on a track scholarship to the United States International University. He graduated with a Bachelor's Degree in Fine Arts and later earned his Master's Degree from Wayne State University in Theater and Theater History.
Kaye starred in many stage productions including, "Macbeth" and "Antony and Cleopatra" while he was a member of the Hilberry Repertory Theater Company in Detroit, Mich.
In 1995, Kaye booked his first television role on the daytime drama "One Life to Live," in the role of Patrick Thornhart. After taking time off to pursue other roles on television and stage, Kaye returned to daytime television in 2003 in "Port Charles," playing his former character's brother, Ian Thornhart. While there, he earned two Daytime Emmy Award nominations. In 2004, he began playing Zach Slater on "All My Children," where he garnered two more Daytime Emmy Award nominations. Also, he appeared on the series "Smash."
Kaye has written two books of poetry: From Timber Ridge to Daymer Gardens, co-authored by Dorothy Bridges, and a book of children's poetry titled A Solid Wheel of Colored Ribbons.
His birthday is Feb. 22.